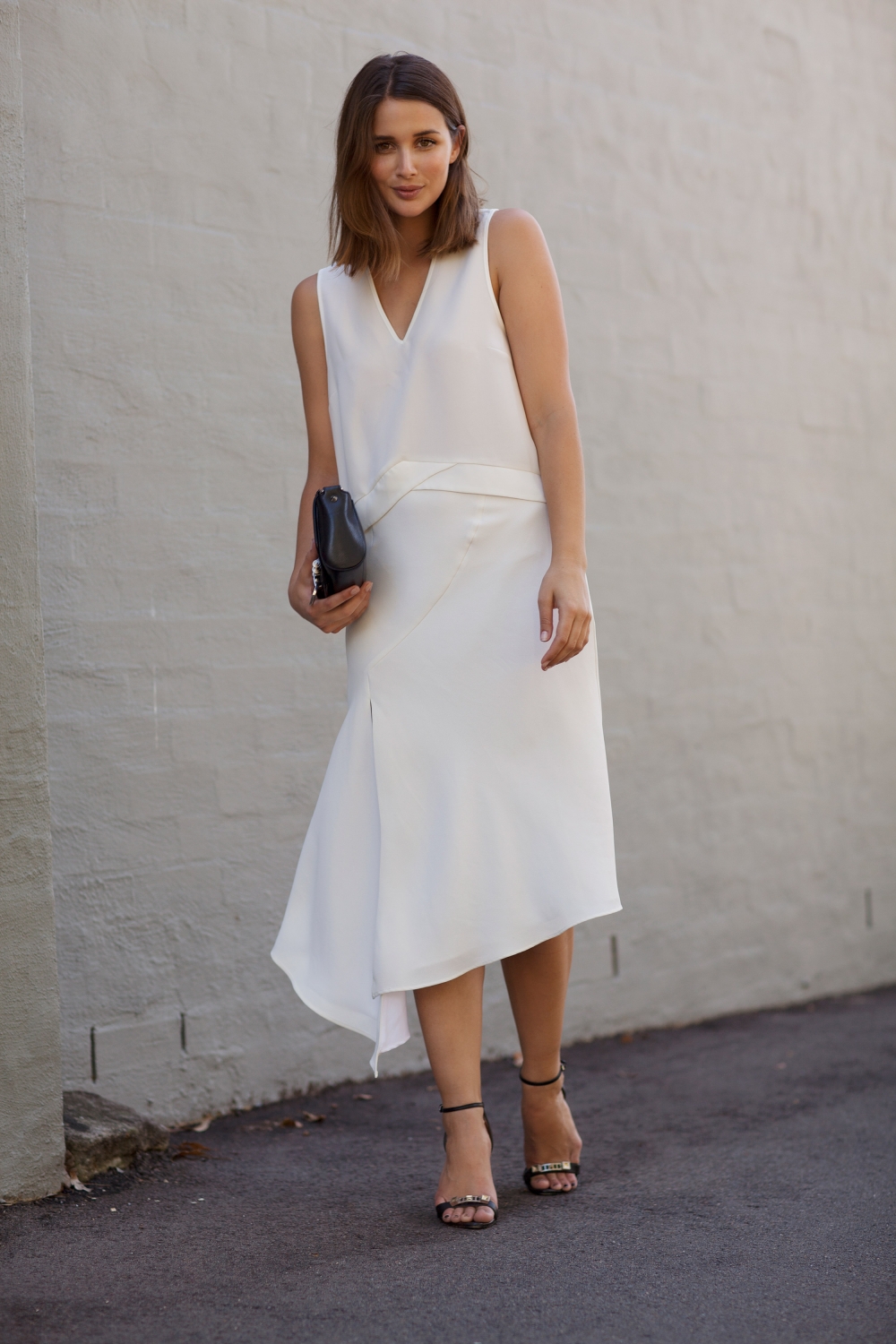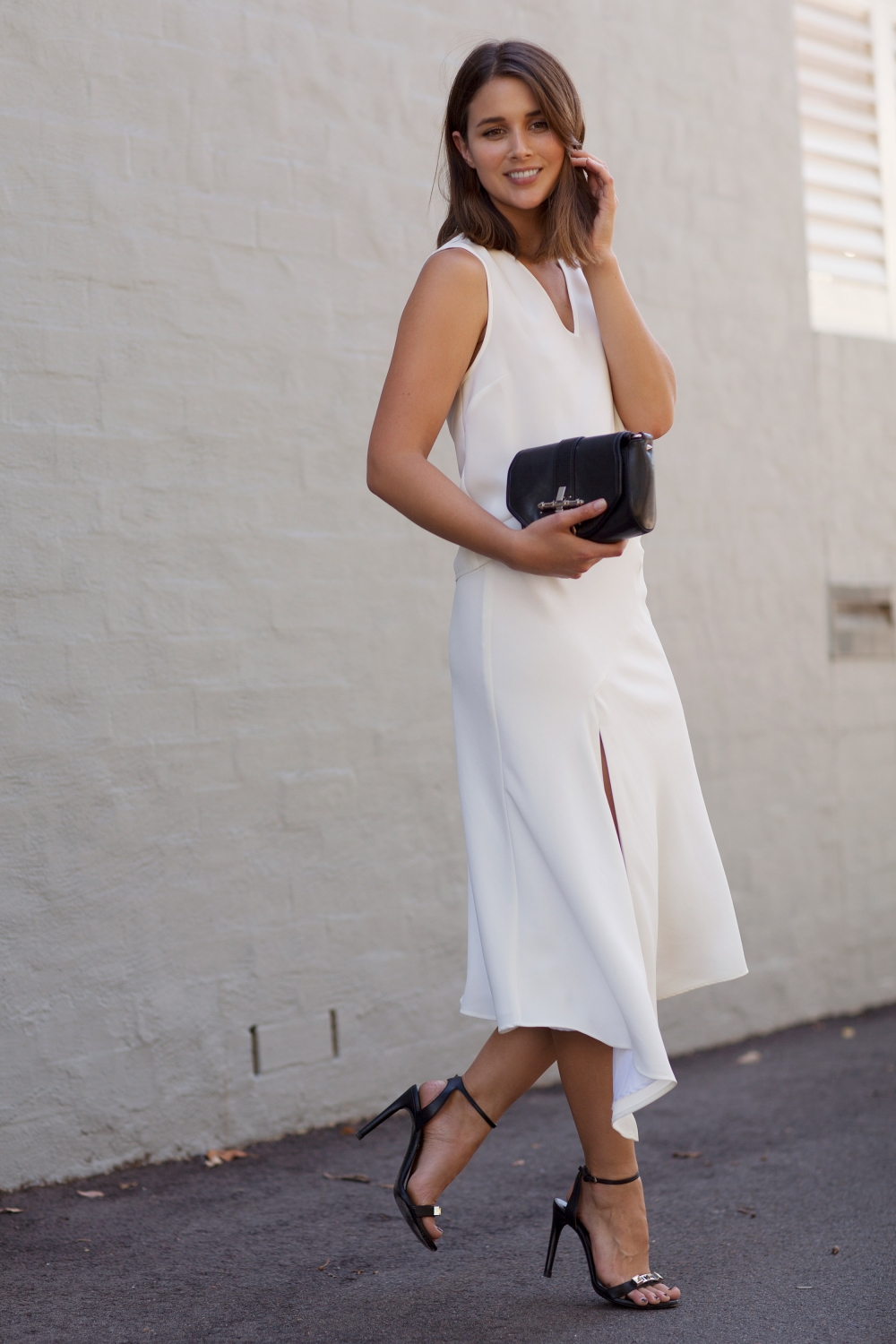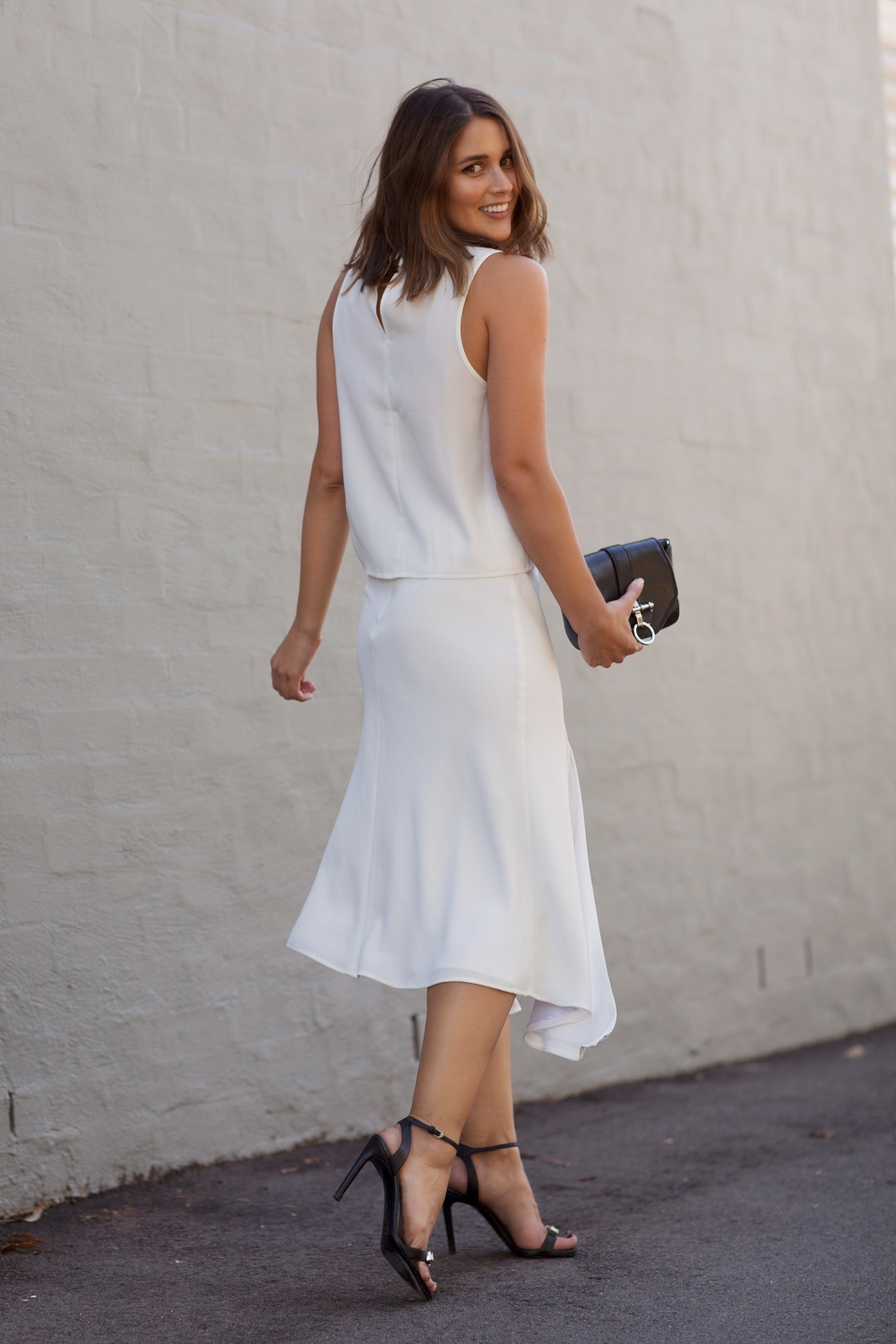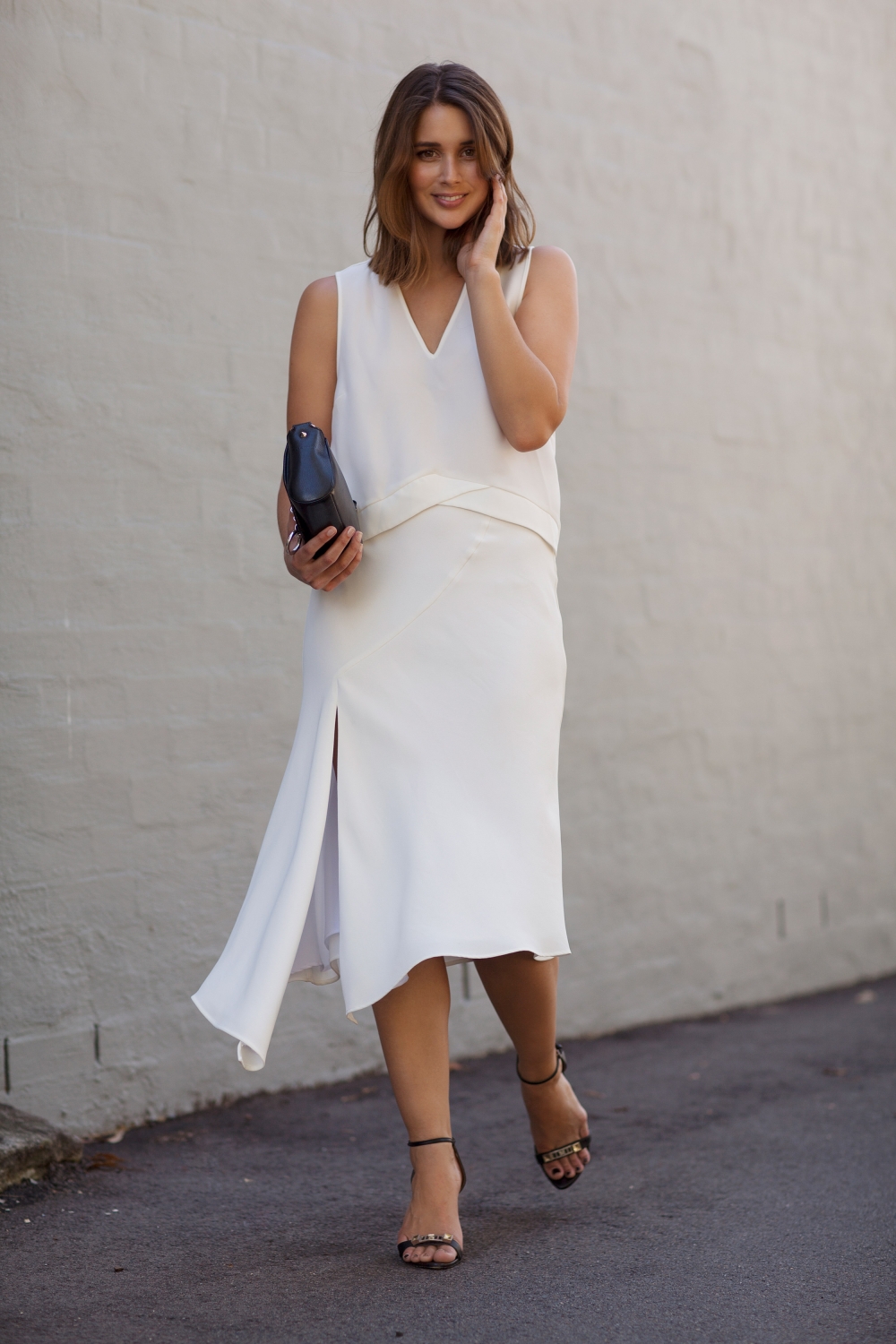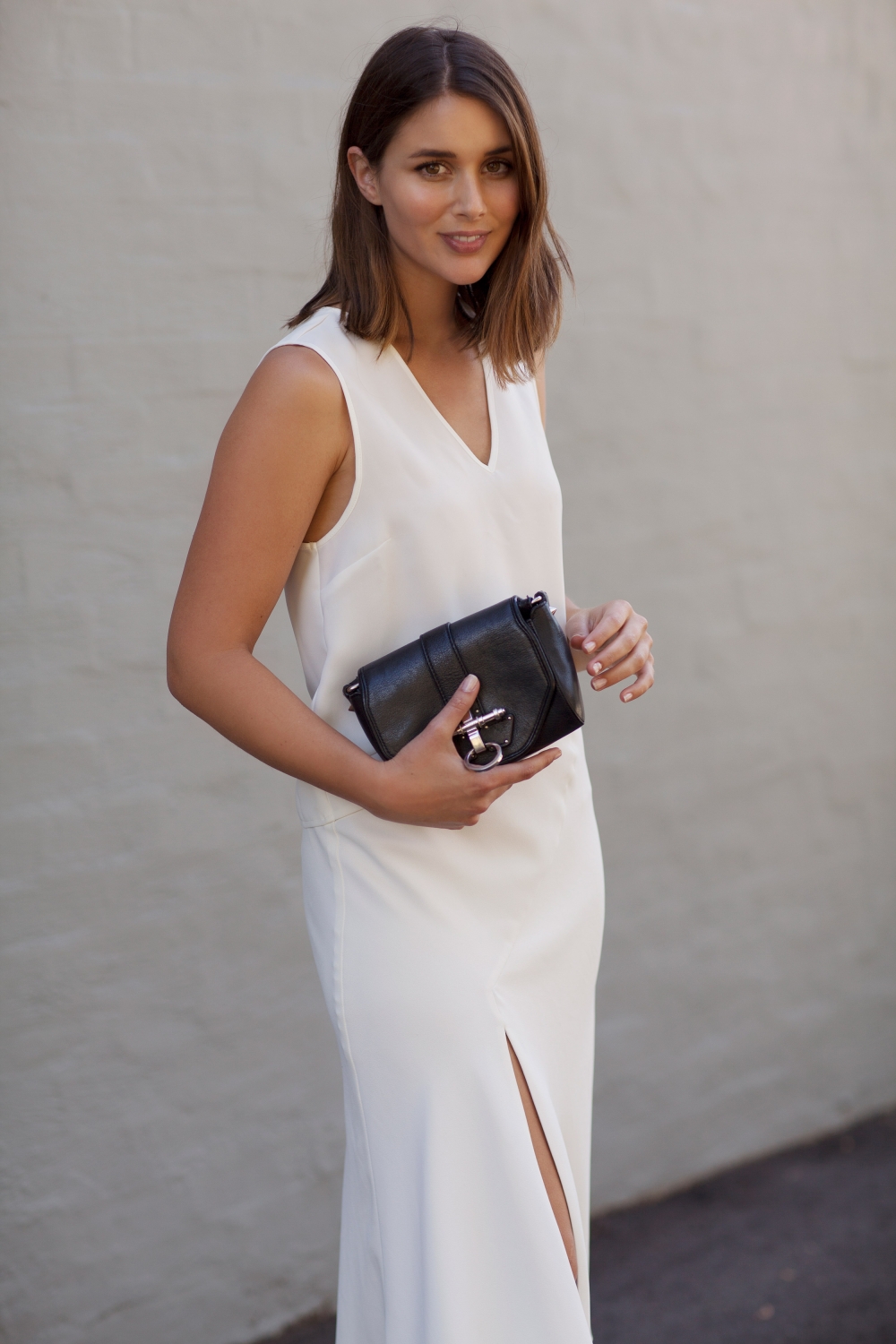 Asos top, Nicholas skirt, Proenza Schouler heels, Givenchy bag
When you're a blogger, you're also a stylist, creative director, writer, sometimes a photographer and model. I don't add all of these to my bio, as I don't practice these roles outside of Harper and Harley, but you'll see why you definitely feel like one after reading the below.
This may come as a shock to some, but I don't shoot my outfit posts each and every day, rather I shoot a bunch of them on the same day every week or so. This makes you much more organised for your posting schedules, allows you to hire a photographer ahead of time, and also gives them enough time to edit and send the images back to you before you've scheduled to post. Yes, SCHEDULED. Having a content schedule is crucial, but more on that perhaps another time. However, with all this forward planning it means you have to be organised and prepare your looks ahead of time.
Here are my tips on how to prep for a shoot.
Outfit prep – pre shoot
1. Find inspiration. I like to look to Pinterest for outfit and styling ideas.
2. Sourcing product. You may have to do an online shop, shop in stores, or borrow from PR agencies and/or brands for a shoot. Keep in mind though what you're trying to achieve with your blog or particular post. For me this mostly means shoppable content, so making sure my readers can actually buy what i'm wearing at the time the blog goes live, or be directed to something similar is really important.
3. Do your hair and makeup before styling. You may not have this issue, but no matter what i'm wearing I think its terrible if my hair and makeup isn't right. Once my hair and makeup is done I feel a lot more creative and I can style an outfit a lot easier.
5. Always try on your complete outfit prior to leaving the house. We've all been in a situation where we think some thing is going to look amazing and then it fails miserably when we have it on. This also helps to work out the angles you need to shoot something on. Not all looks are flattering on every angle, so doing a trial run in front of the mirror will help.
Shoot prep
1. Working with a good photographer is going to make your photos really pop, and since images are arguably more valuable than any other part of your blog's content its worth investing in this department. Look for a photographer who is flexible with their time, offers a quick turnaround for edited imagery, brings ideas to the table when shooting, understands your aesthetic, keeps you energised and comfortable, doesn't go ott with photoshop, and make sure, without a doubt that the images are in focus and of high resolution.
2. Location scouting. Along with a great photographer, the backdrop to your post is going to set the scene. Put time into this process and make your locations part of your style guide that sets your images apart from others.
Beauty Prep
1. Look after yourself as a whole. Making sure you have shiny white teeth should be part of your beauty routine. I have more confidence when I know i'm looking my best and it truly does reflect in my personality when i'm shooting. I use Oral B 3D White White Strips regularly as part of my normal oral upkeep, and then if I know i'm shooting I do a morning and night ritual a few days in the lead up to make sure they're as white as they can be.
2. I don't do this all the time, but my skin can look quite pale once photographed, so a tan helps to add back a little colour.
3. Wash your hair the night before. The worst is when you have just washed your hair and then try to shoot (it never does what you want it too) or if your hair is oilier than preferred and then you have the same issue.
4. Paint your nails! Its amazing what you can do with photoshop these days, but digitally painting on nail polish isn't fun! Make sure to paint both your fingers and toes before you shoot.
In my styling kit
1. Moisturiser: This is essential, its going to give your skin a glow rather than look flat.
2. Makeup bag: after a couple of outfit changes your makeup may not look as fresh as when you left this house. Pack your makeup bag, especially powder to reduce any redness. You can also change a lip colour so your makeup doesn't look the same across all your outfit posts.
3. Makeup wipes: If you're changing your lip colour, make sure to bring some makeup wipes to take off lipstick properly. Also use the wipes to clean your hands so you don't get makeup on your clothes.
4. Lint roller. This has come in handy on many occasions.
5. Bottle of water. This isn't for styling, but to keep yourself hydrated!
Check out my third and final ad for Oral B 3D White Strips here
Photos by Ana Suntay Tanedo
*Advertorial post brought to you by Oral B 3D White Luxe