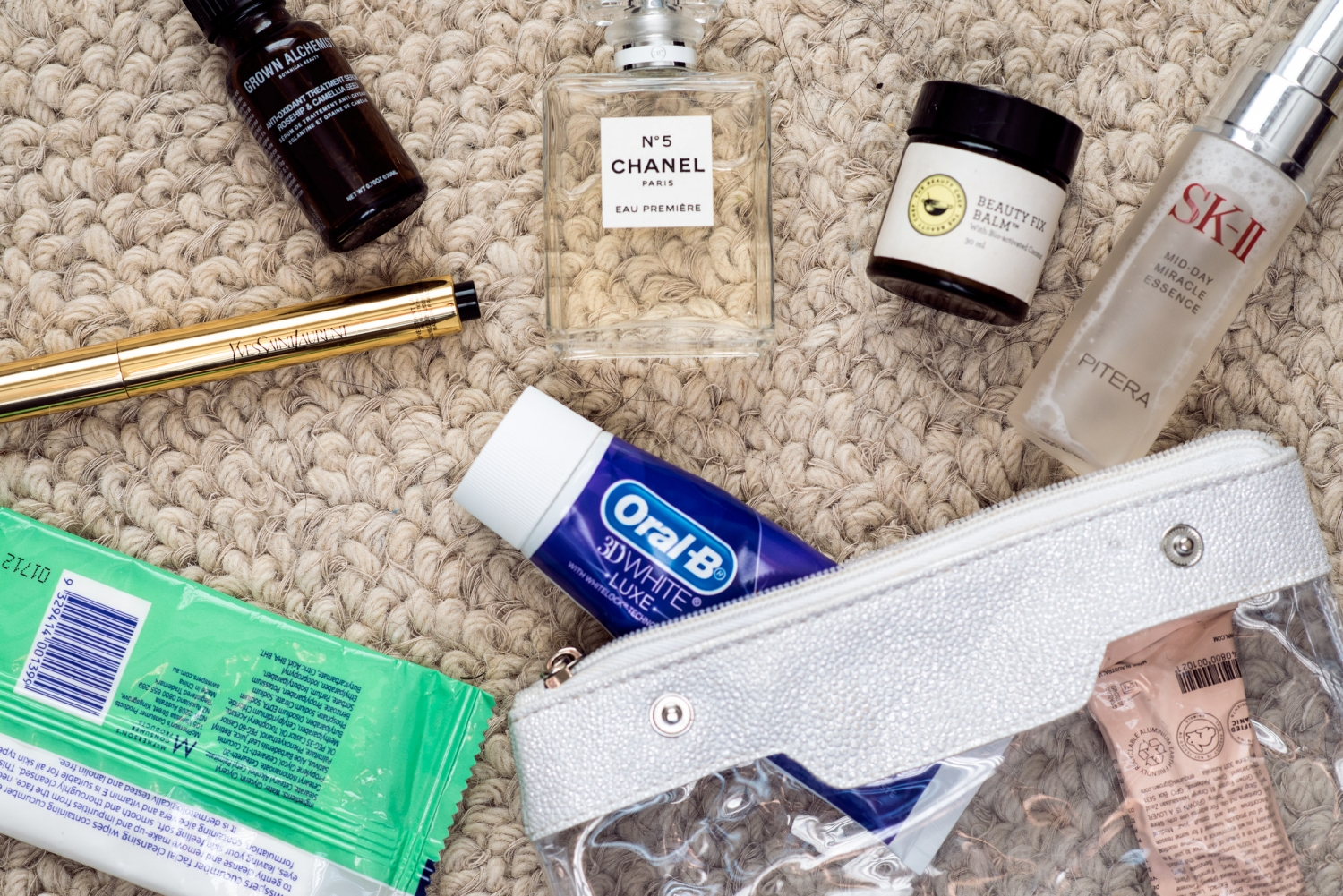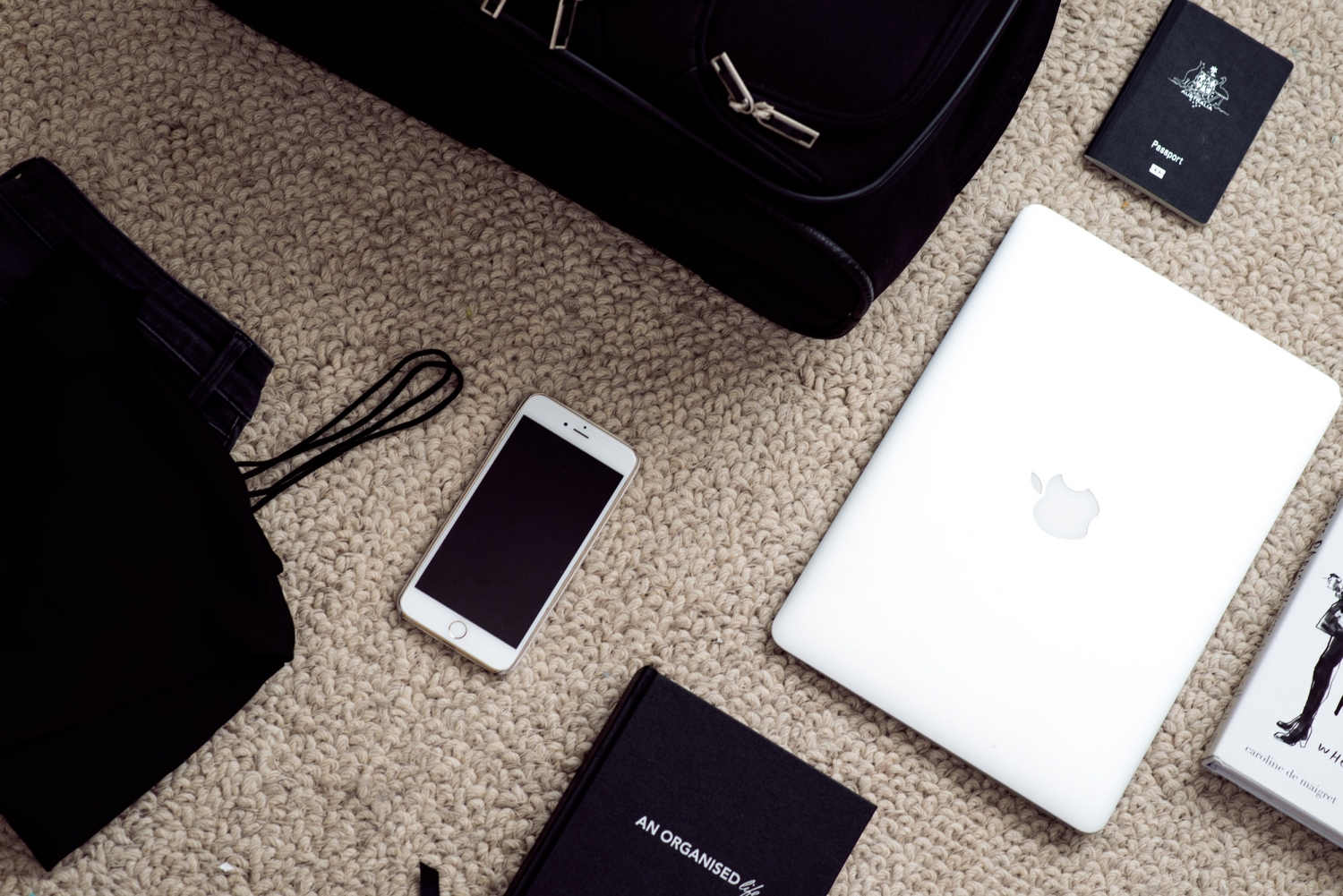 In my opinion you don't have to fly business to fly well, you just need to be well prepared! It's all about those in flight essentials that you plan in advance before you fly.
Half the battle is packing your carry on and working out what makes the cut. I learn something each time I travel, what I should have packed and perhaps what wasn't really necessary.
Here are a few of my must haves that make it into my carry on.
Top Priority
I always make sure to keep my most prized possessions with me in my carry on – just in case something goes astray with my main luggage. My camera, laptop and a spare change of clothes are non negotiable.
In flight Beauty bag
My in flight beauty bag is my lifesaver. I either get onto the flight with no makeup or take it off as soon as we're in the air, and I love to brush my teeth a couple of times during the flight – that might be a little weird haha.
I pack:
• Makeup up wipes
• Rosehip oil
• Lip balm
• Eye drops
• Tooth brush
• Tooth paste
• Deodorant
• Perfume
• Concealer
• Facial mist
• Hand cream
Forgot something? Well the lucky ones who travel as premium guests receive some of the best in flight beauty bags, with Cathay Pacific including cult Aussie favourites from Aesop and Jurlique.
Entertainment
I try to pack a book, but to be honest I never read it. I get too excited about in flight movies and catching up on TV series. I do however make sure to always pack a notebook and pen for those moments of clarity and inspiration. I find I'm my most creative mid flight and you really need to make the most of those deep thoughts.
Sleep Assistance
Melatonin is now a must have when I'm travelling. I've been given advice recently to try to adapt to your destinations time zone as soon as you get on the plane to speed up the jet lag and fingers crossed, completely overcome it by the time you arrive. For this you need some sleep assistance, and a couple of red wines also help! I've also learnt to pack an eye mask! It makes a world of difference and helps me block everything else out so I can relax and catch some z's.
It's such a commitment to jump on a plane from Australia to… pretty much anywhere, and being on a plane for 24hrs isn't my ideal scenario. However, some airlines, like Cathay Pacific can really make you feel comfortable with extra leg room in economy and premium economy, as well as extra recline for a great night's sleep. In my eyes if you can make your economy travellers feel special and at ease then you have my tick of approval.
As part of Cathay Pacific's Life Well Travelled campaign*, my good friend and Fashion Bloggers co-star Zanita is teaming up with Cathay Pacific to take you on a trip to Hong Kong for a three-day adventure taking in all the best this vibrant city has to offer.
All you have to do to enter is upload a photo to Instagram of the moment that captures the "Life Well Travelled" phrase the most to you. Make sure you tag me (@harperandharley) as well as #lifewelltravelled for your chance to win.
For further details on the prize and how to enter click here. Competition ends 11.59pm AEST 7th April 2015.
*Advertorial