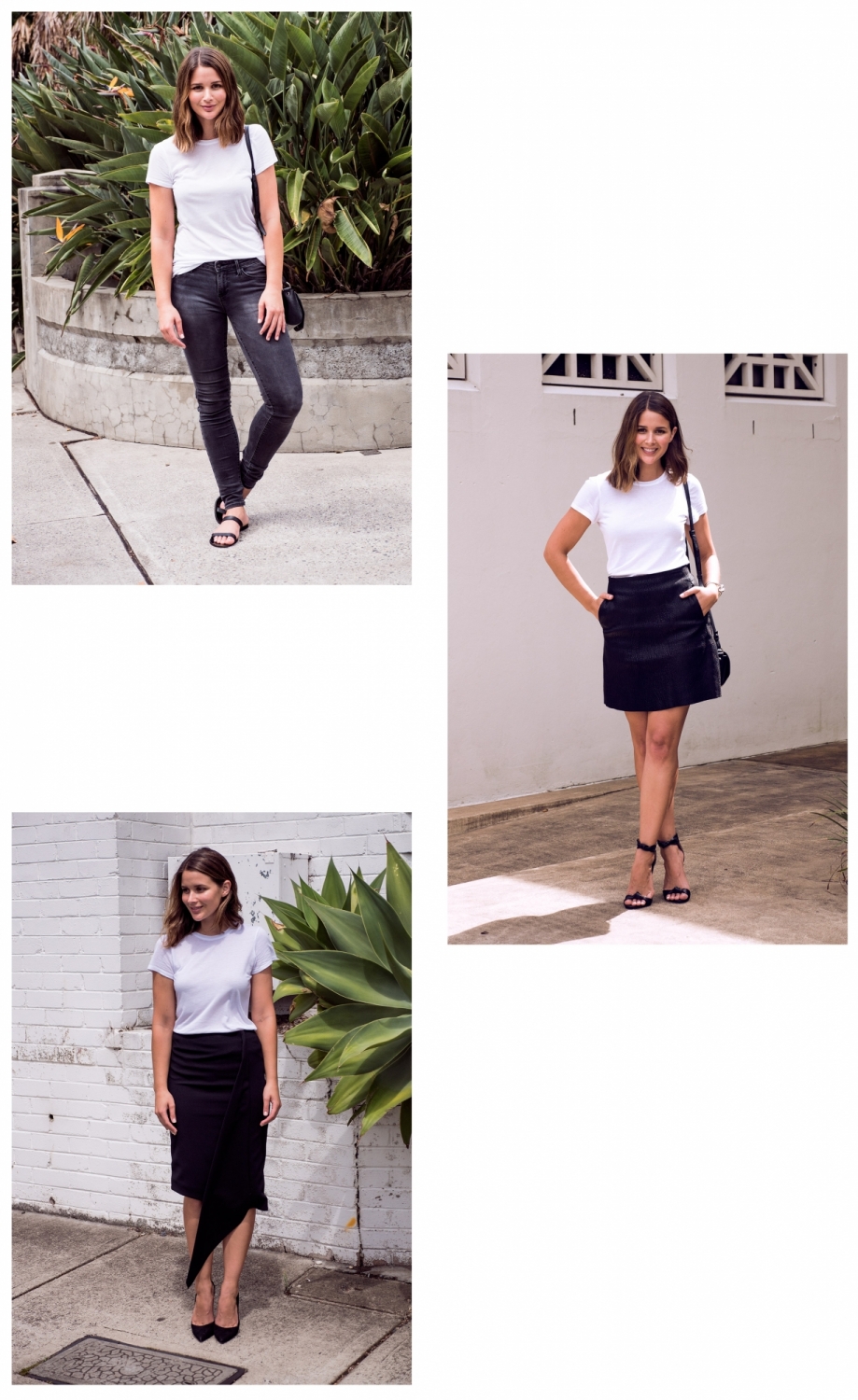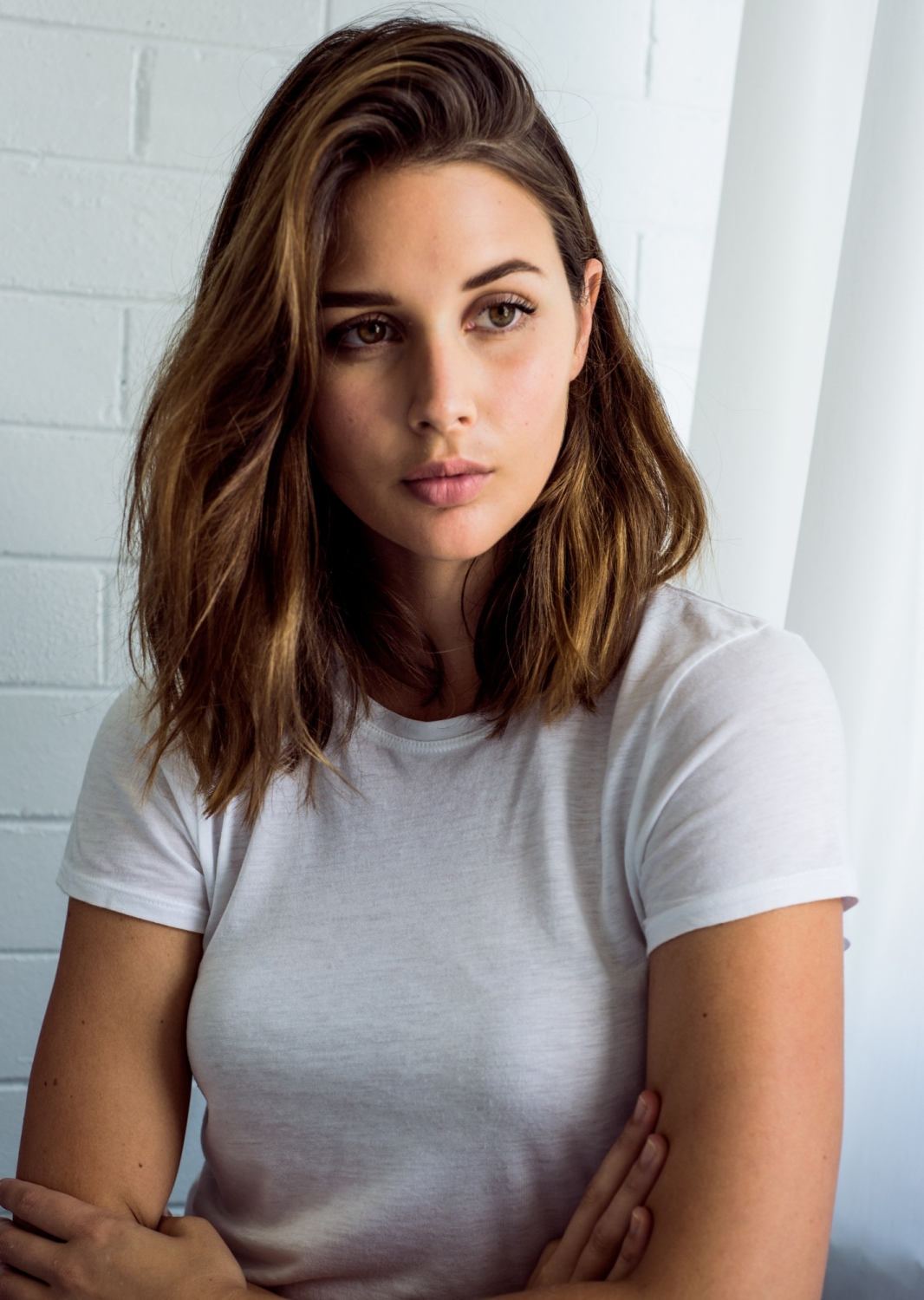 Look 1 (weekend): Vince t-shirt, Uniqlo jeans, Givenchy bag, Harper and Harley x Tony Bianco slides
Look 2 (evening): Vince t-shirt, Jerri Jones leather skirt, Givenchy bag, Harper and Harley x Tony Bianco heels
Look 3 (work): Vince t-shirt, Nicholas skirt, Harper and Harley x Tony Bianco heels
There is no doubt that a white t-shirt is one of the key pieces to any wardrobe. Even if you're not a minimalist like myself, I would place a bet you own at one white tee. Shopping for the perfect t-shirt can be a life long challenge, and i'm not going to touch on that subject in this post, but some suggestions on styles I've found online are below. This post is about showcasing the versatility of wardrobe essentials, something I'm quite passionate about!
Here are 3 ways to style your white t-shirt.
Weekend
A no brainer! A white tee and jeans are a perfect fit for the weekend.
Evening
Pairing a casual cotton with leather instantly dresses it up. A black leather skirt and white t-shirt are a great fit for a night out with the girls.
To Work
Yep! one of the most understated pieces can be transported into a polished look. A black skirt, making sure it sits to the knee or below to counteract the casual top works perfectly for office hours.
This is also my first of a series of posts with Oral B, a brand that has always been part of my beauty routine and which i'm very excited to be working with this year. If you're in Australia you may see me pop up on your tv screens as part of a sequence of short interstitials – let me know if you do! Otherwise, you can also view the first one online here.
*Advertorial post brought to you by Oral B 3D White Luxe