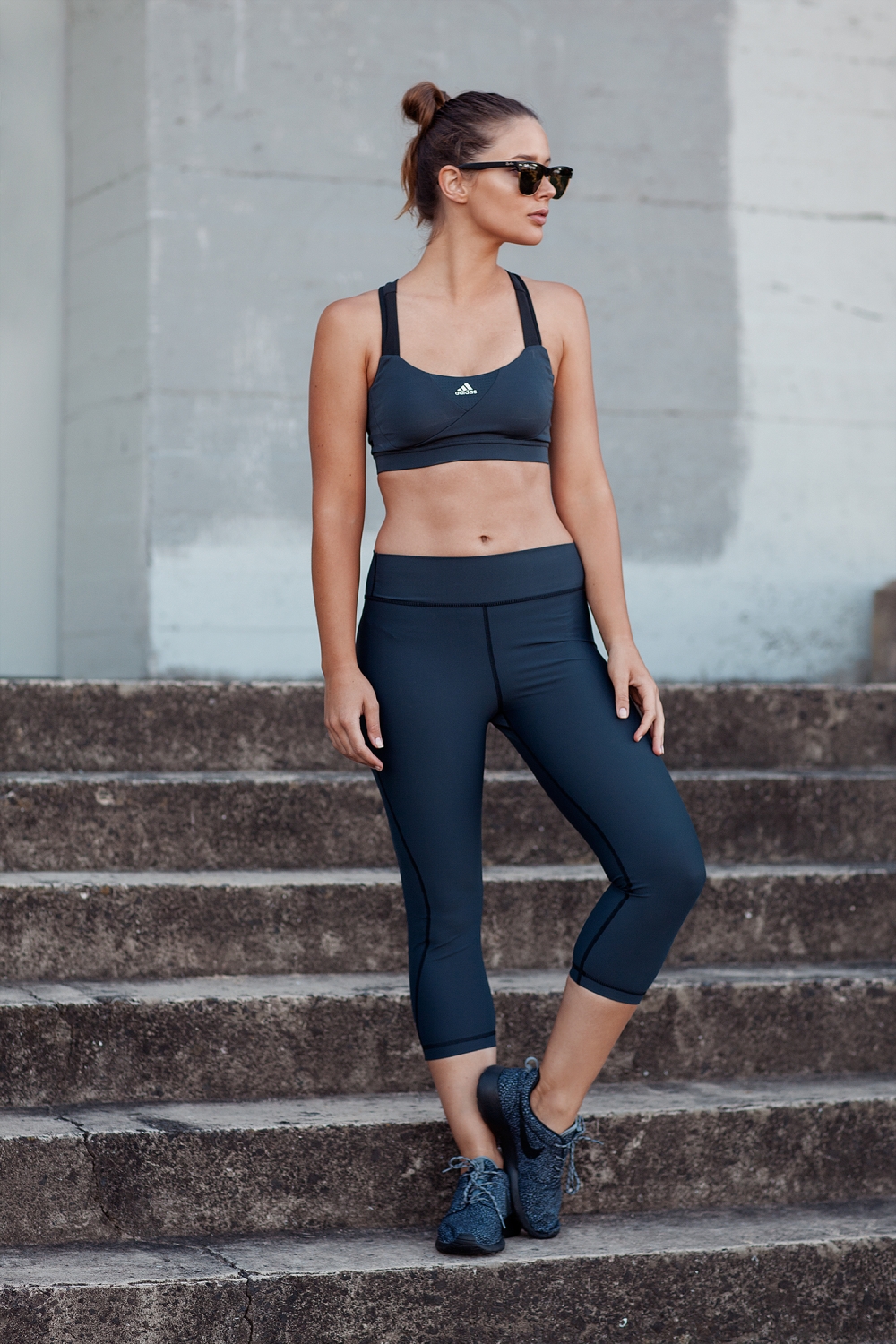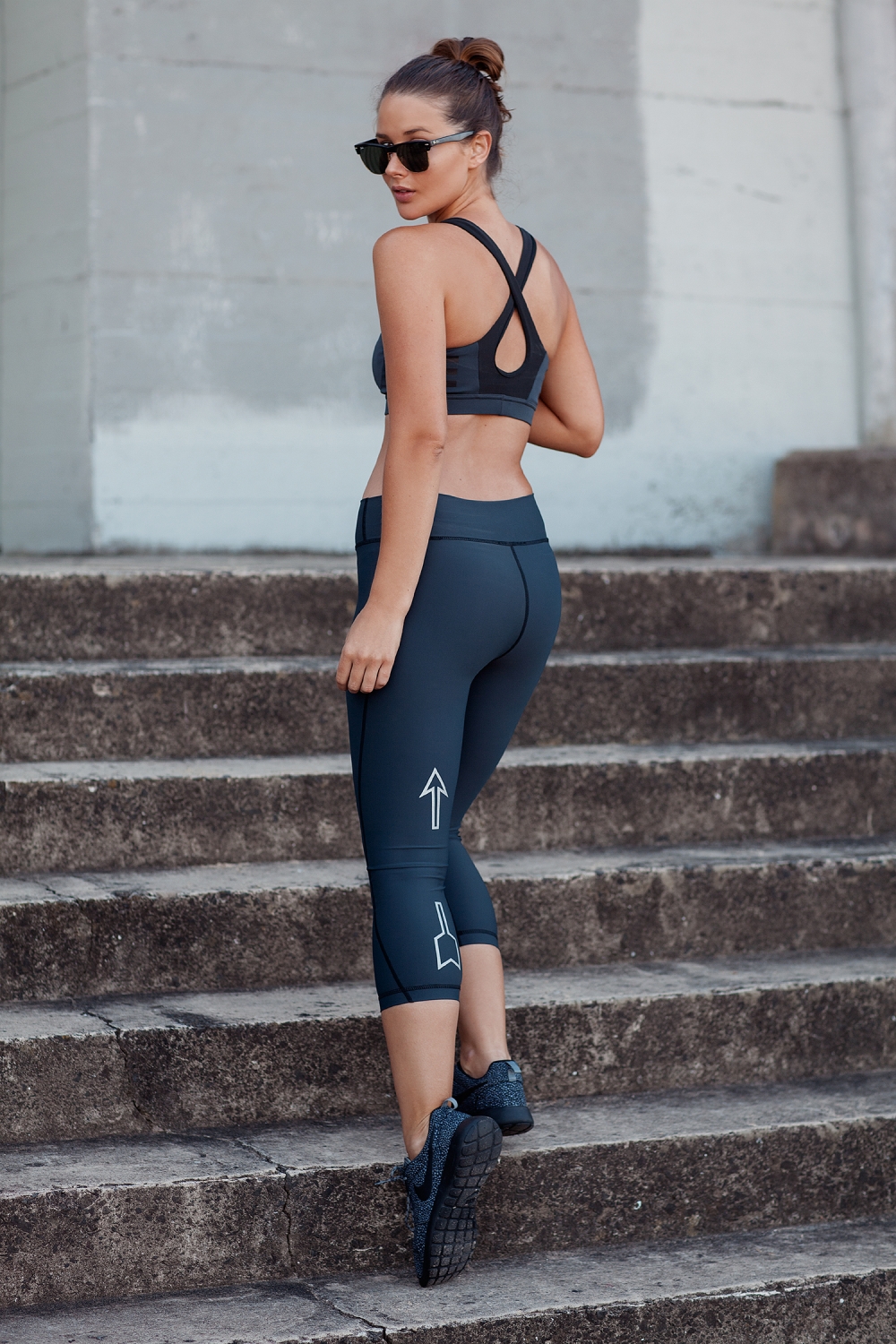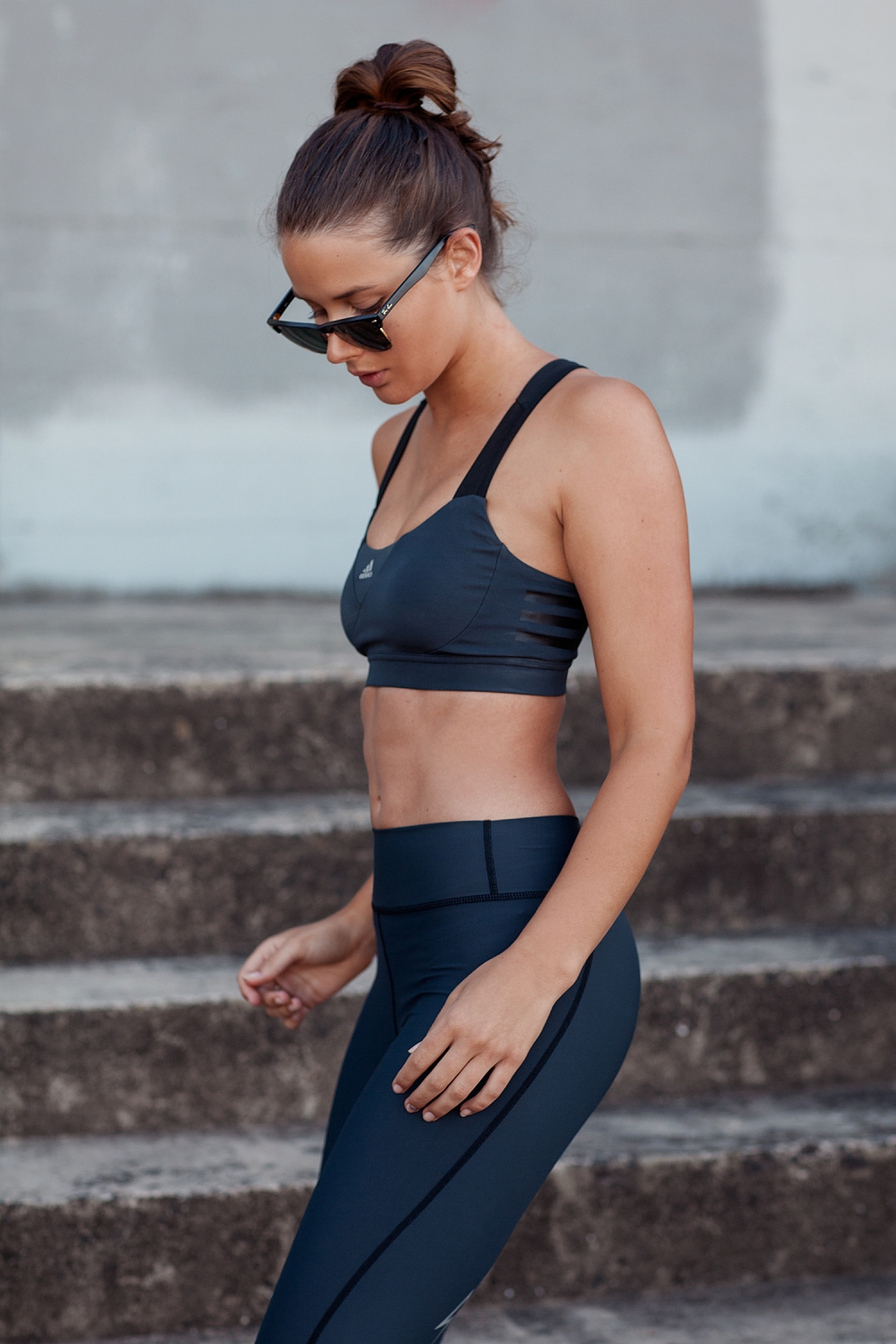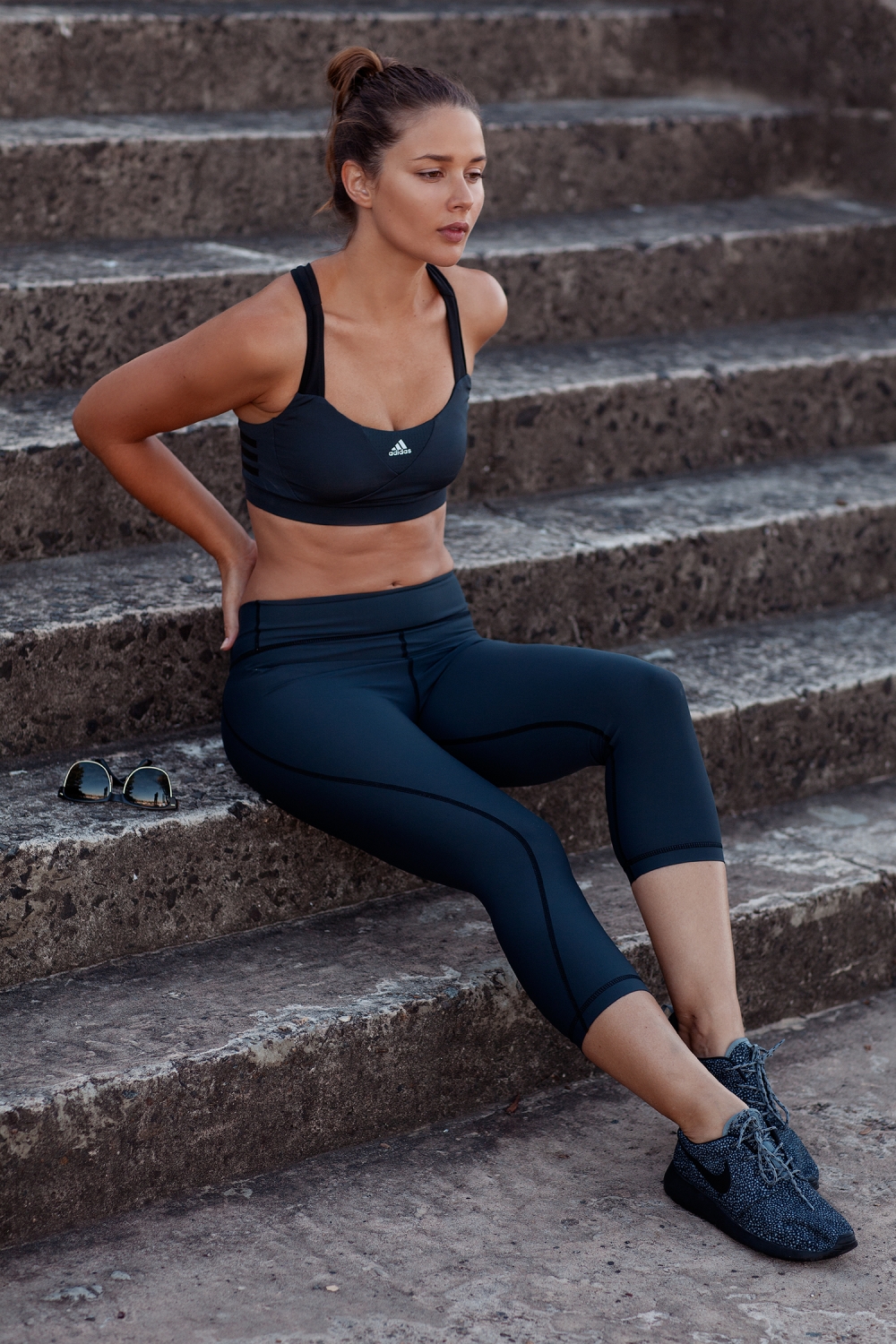 Adidas crop top, The Upside leggings from Stylerunner (longer length here), Nike runners, Ray-Ban sunglasses
I'm a believer that exercise should be part of your daily life and you should be able to incorporate it in simple and easy ways where you don't even think its a work out. One of the easiest options is to take the stairs whenever possible. If you see an escalator and a staircase running next to each other go for the stairs! Do a silent competition with those on the escalator and try to beat them to the top! Double your stride and take two steps at a time. This is great for your butt and back of the legs.
If you want to do an intense workout try to find a staircase around where you live and and see how many sets you can do, or use a bench seat in a park that you can do step ups on. This will get the heart rate going pretty quickly! Keep increasing the amount of steps you do and you'll see your lower half transform in no time!
Photos by Nicole Cooper