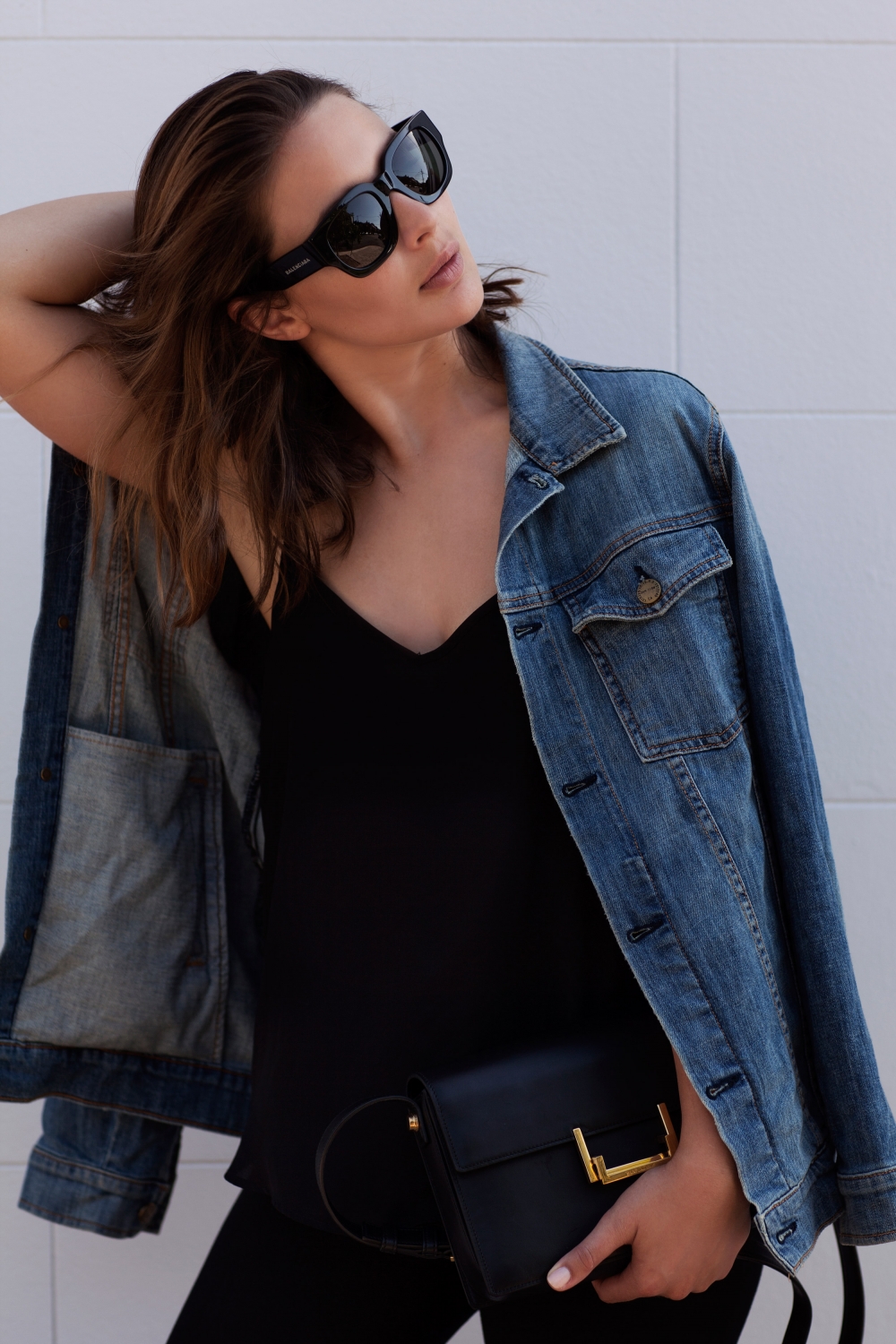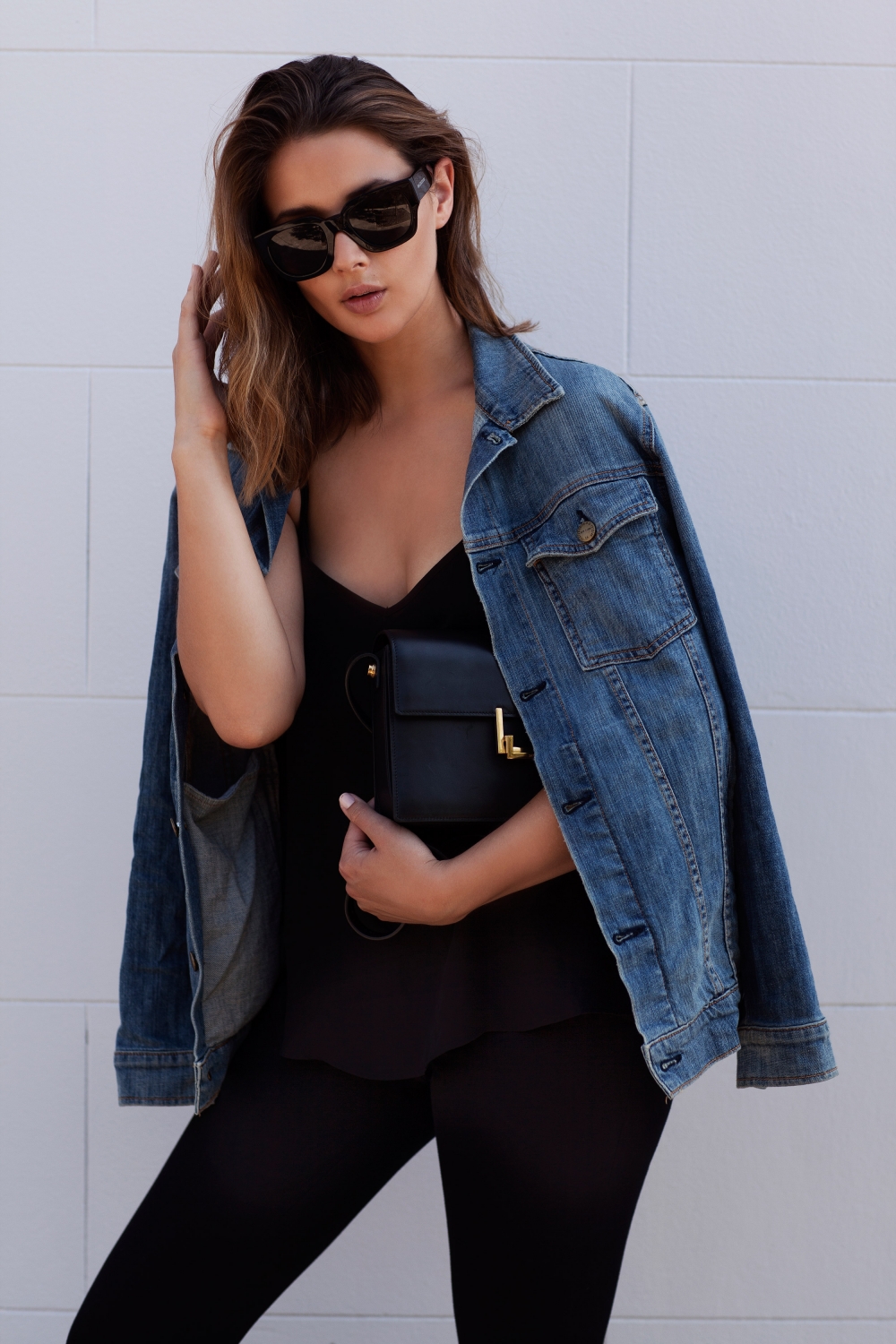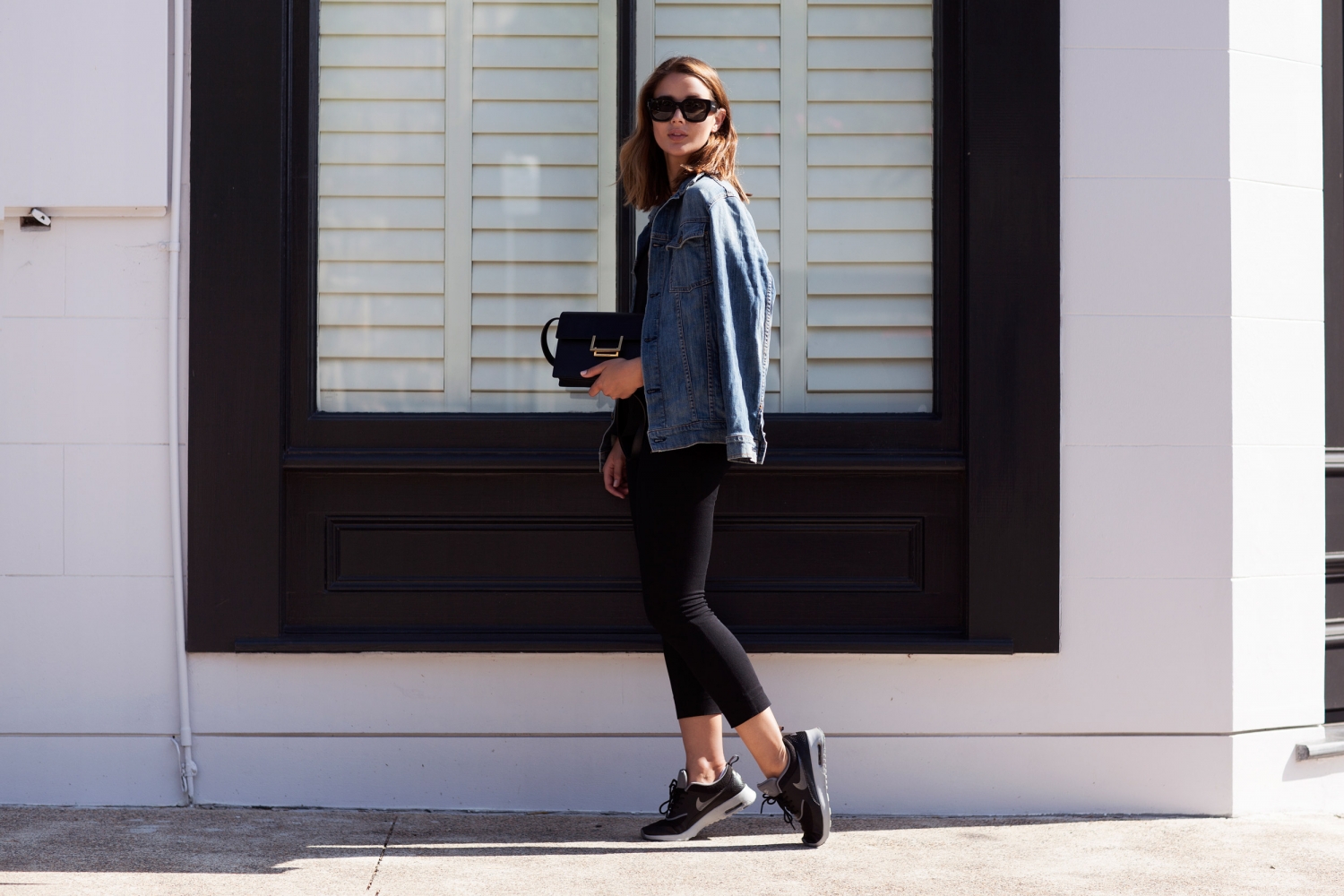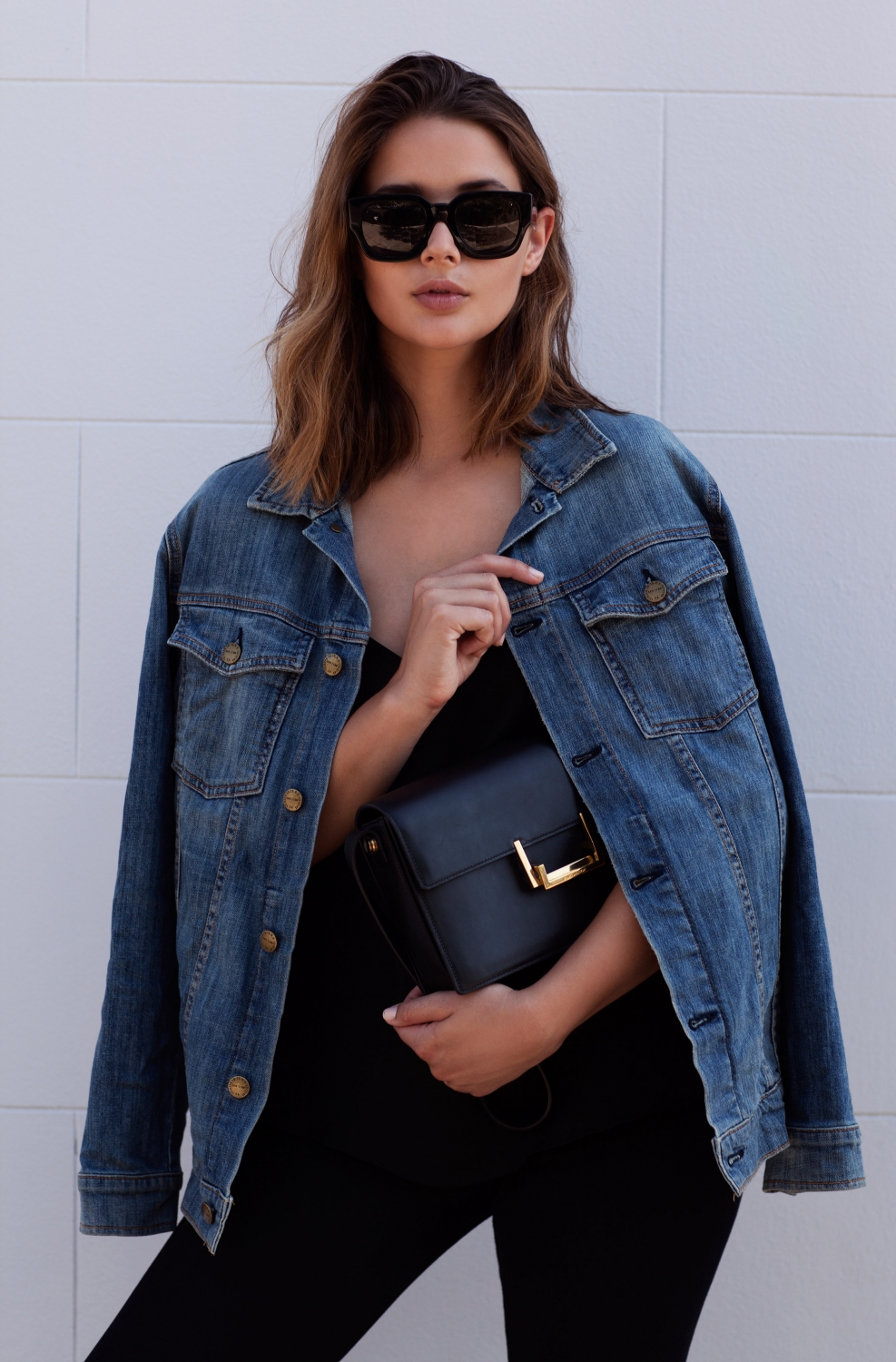 Current Elliot denim jacket, Asos top, Cos pants, Nike runners, Saint Laurent bag, Balenciaga sunglasses
'Lifestyle Sneakers' aka sneakers worn when not actually working out are now common place, and not just for the tourists stomping concrete. No shame in doing it, as long as you do it right!
I find the most flattering look is when your ankle is on show, so style them with a cropped length like these 3/4 pants, or roll up the cuff on a pair of bf jeans, and even a midi skirt with a bit of flow to it can work quite well.
– Get The Look –
Denim Jacket
$
Mango, Weekday, Topshop, KUT, ASOS |
$$
Madewell, Paige Denim, Isabel Marant Étoile |
$$$
APC, ACNE, Saint Laurent
Cropped Black Pants
$
ASOS, Whistles, ASOS, HOPE, ASOS
$$
DL1961, J Brand, HOPE
$$$
3.1 Phillip Lim, Christopher Kane, Max Mara, Helmut Lang
Photos by Ana Suntay-Tanedo