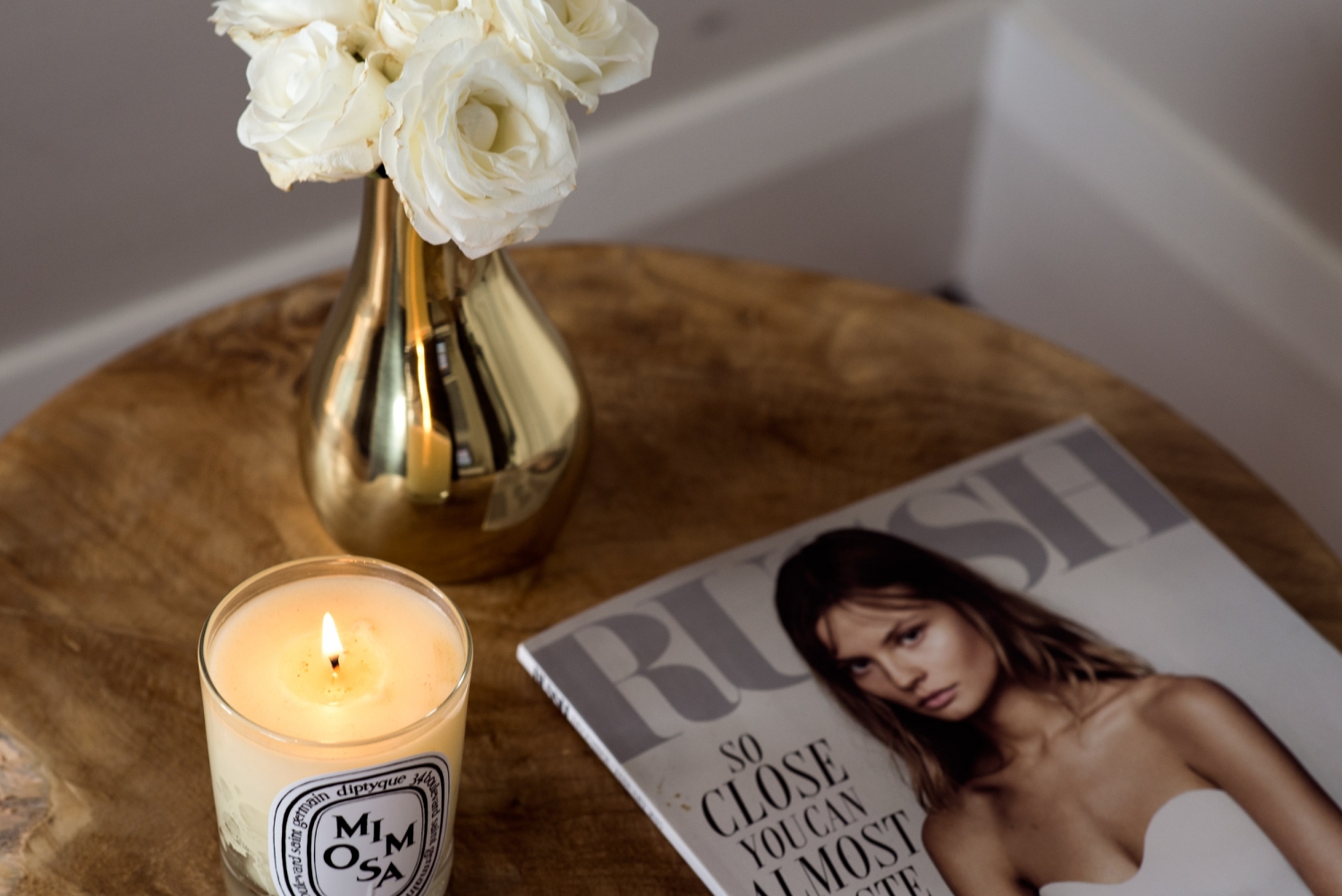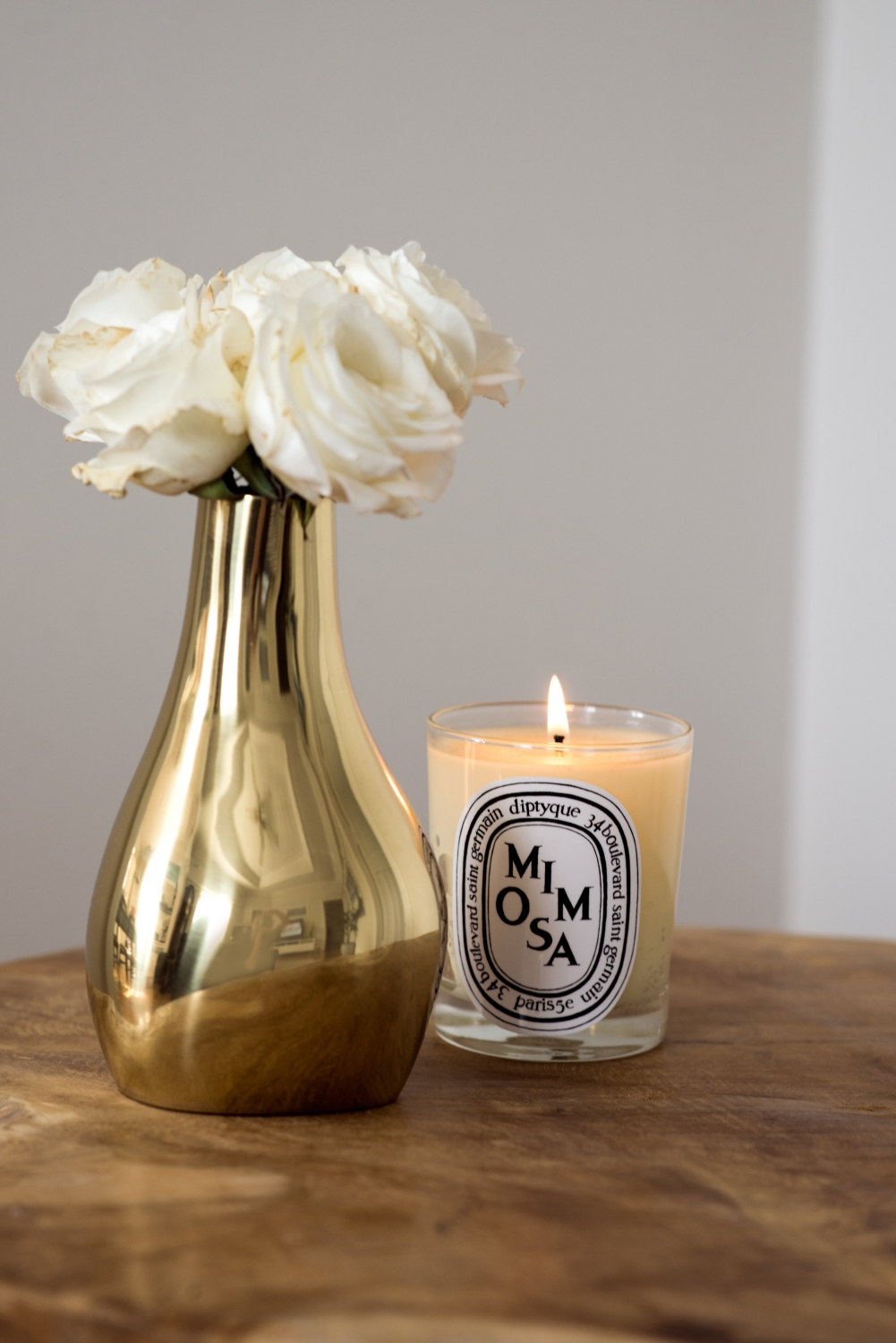 Dinosaur designs brass vase, Dinosaur Designs container, Diptyque candle, Citta wooden table
Since moving in with my boyfriend two years ago its no secret that i've been slowly re-decorating the home we now share together. First step was creating the mainly white canvas, then you can have fun with the colour scheme. The real fun though is in the details as they make up the personality of a room.
I like to add accents of textures and colours that complement the minimal and low key luxe look we're going for and find that accenting with metals helps to add that high end element to a room. Just as hardware can elevate a leather bag, so too can it elevate the feel of a room.
What to look out for:
candles
vases
containers/platters
photos frames
stools
side tables
lamps
mirrors