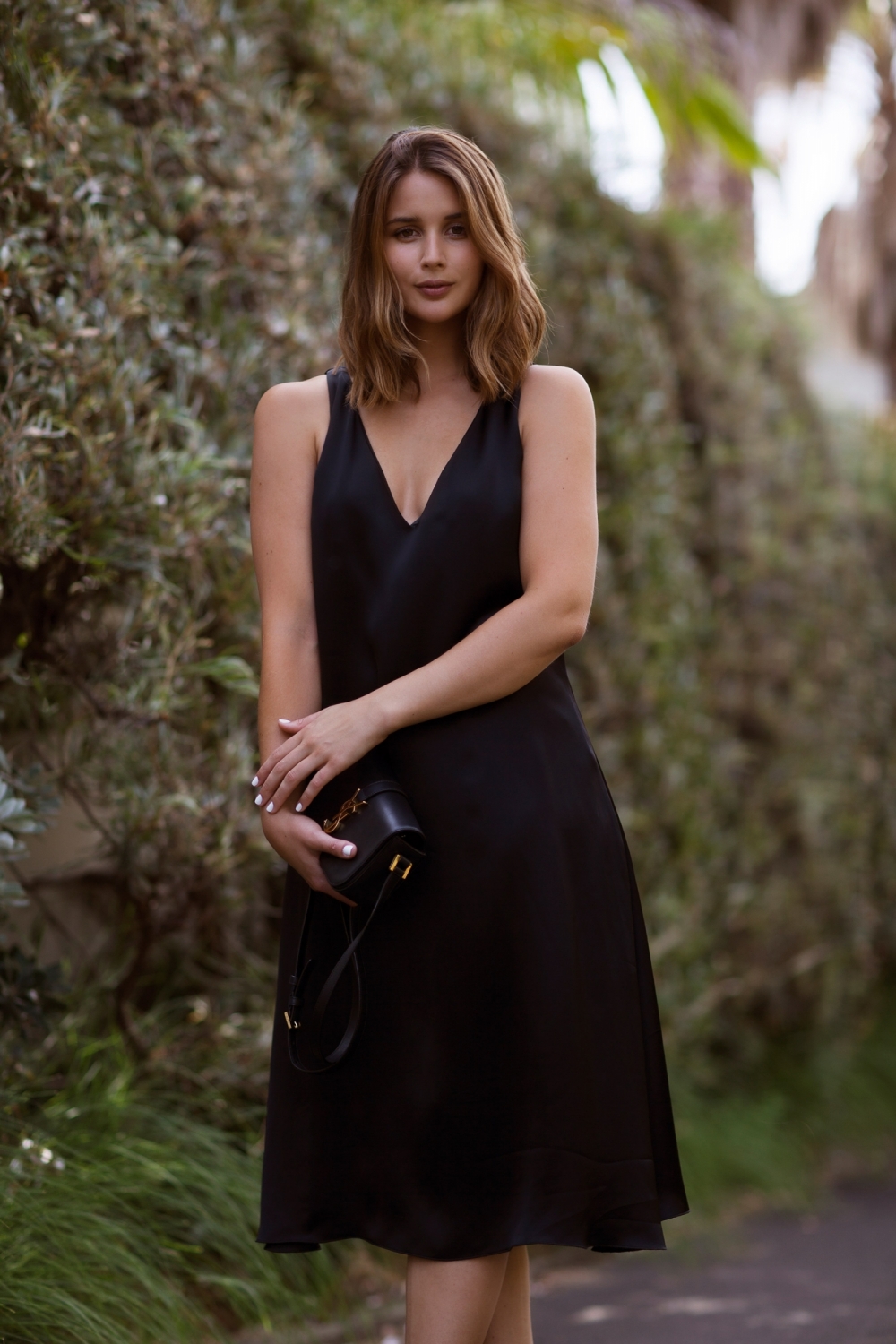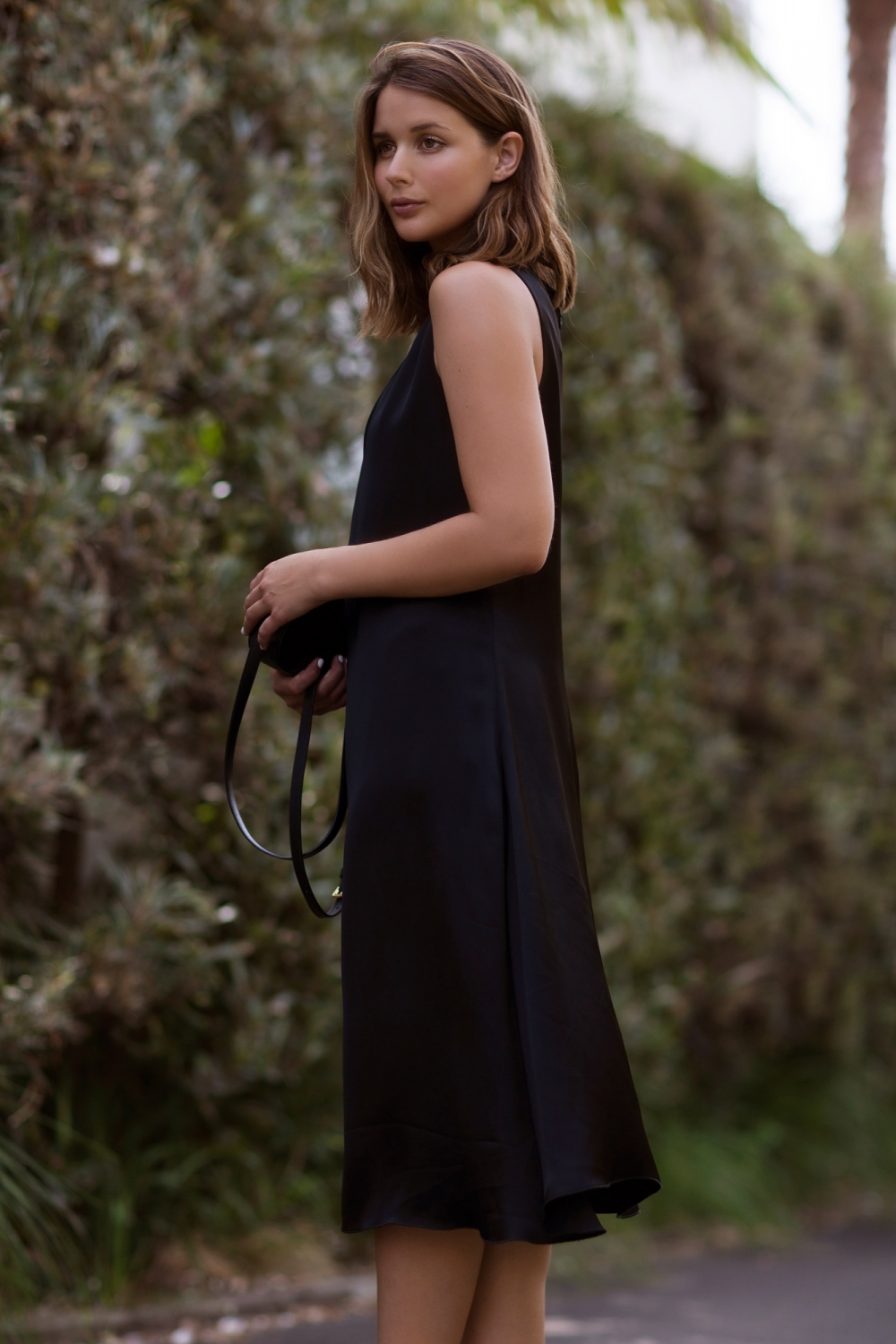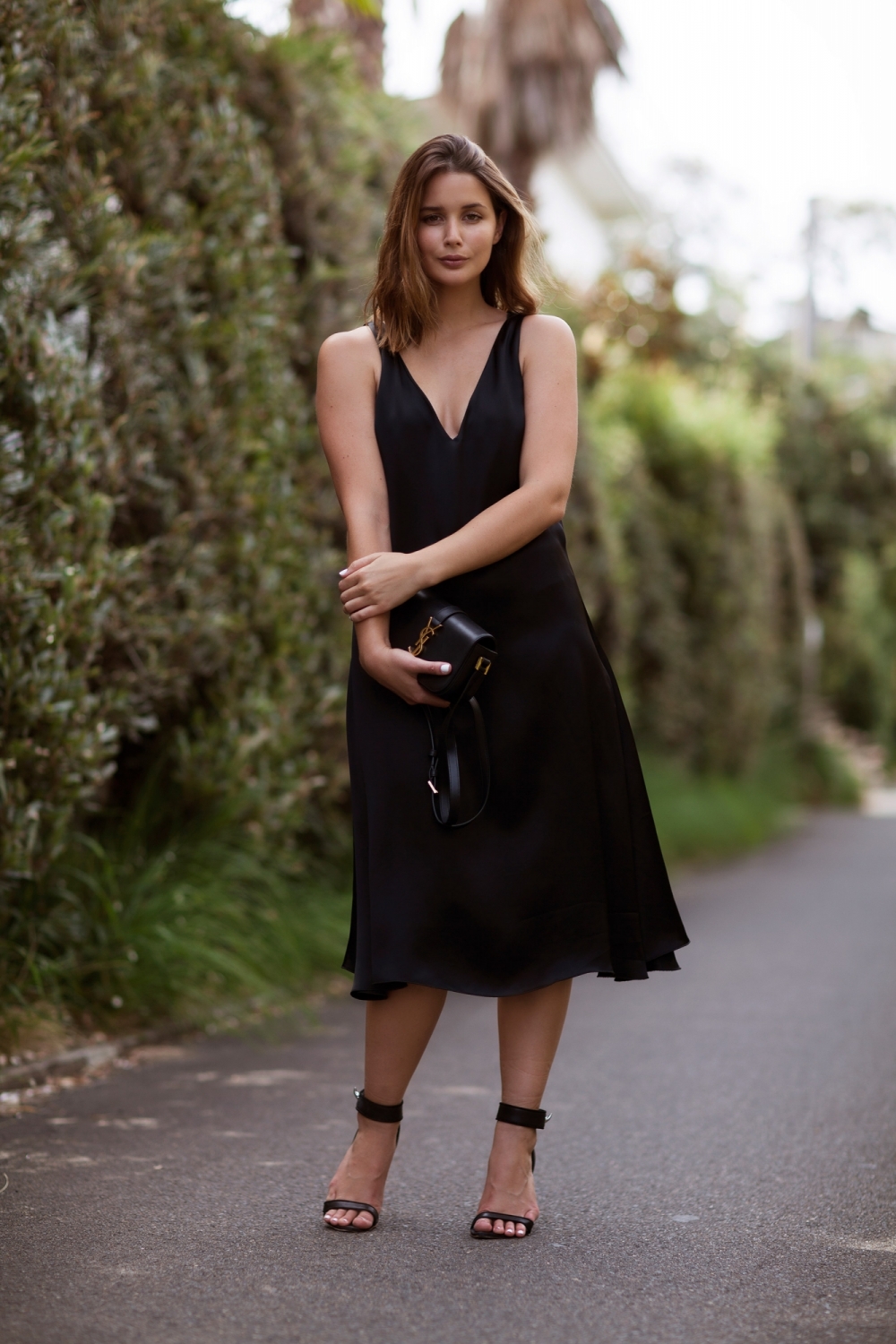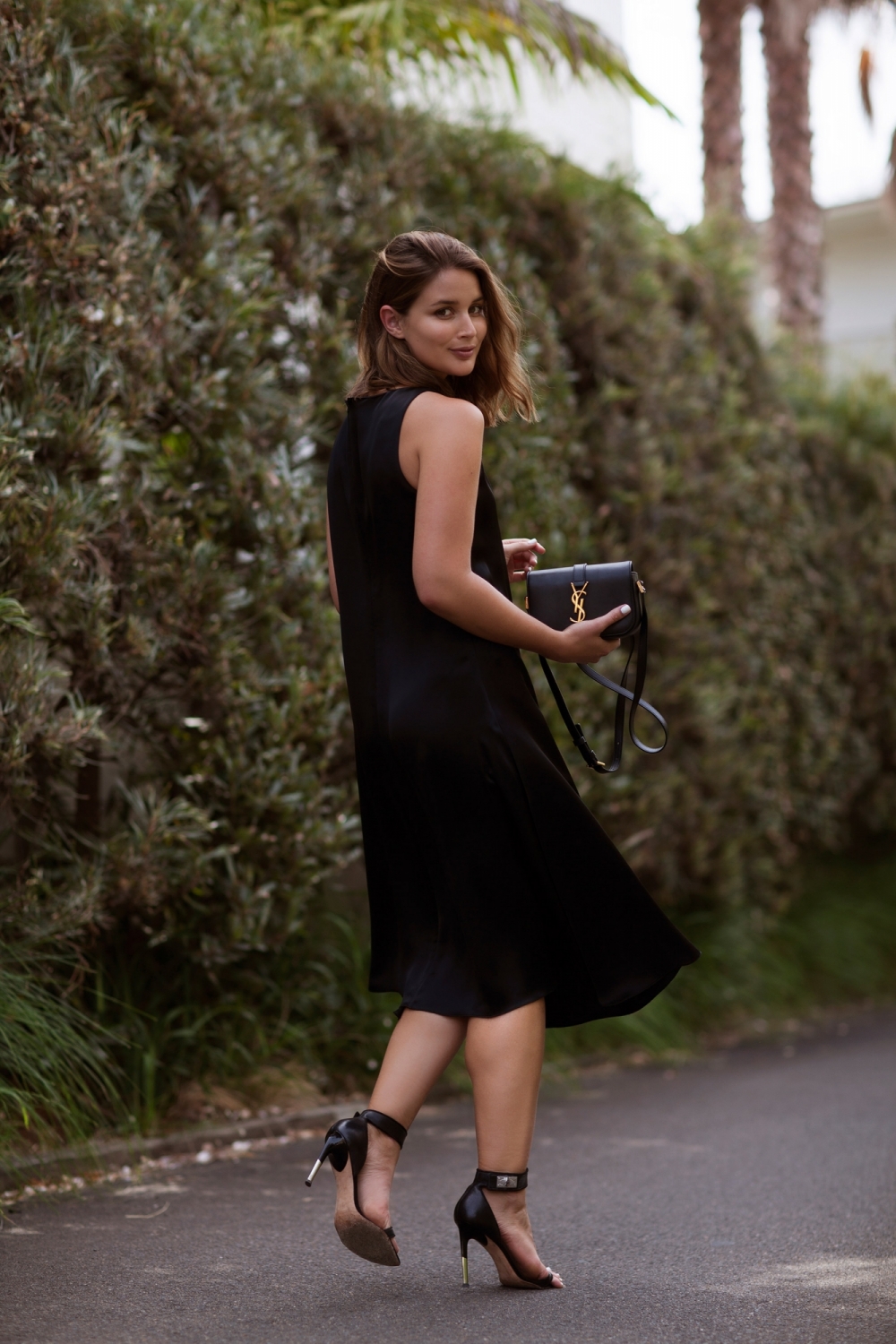 Celine dress, Givenchy heels and Saint Laurent bag
The story behind the acquisition of this dress is one that inspires the savvy sales hunter inside of us. Within the racks of clothes swamping the David Jones post christmas sales I find a Celine dress, in a luxe black silk, in a classic V neck mini style, marked down to a fraction of the original price… in my size. Even those with really good self restraint would find it hard to say no.
The reason why its so hard to say no, isn't because of the brand or the bargain, its that voice at the back of your head that tells you this piece will last the test of time. When scouring online and in stores this is inevitably what I'm continually searching for. Up to the minute fashion pieces are not what makes my heart skip a beat, its those beautifully created modern classics that really make me weak at the knees.
Photos by Ana Suntay-Tanedo