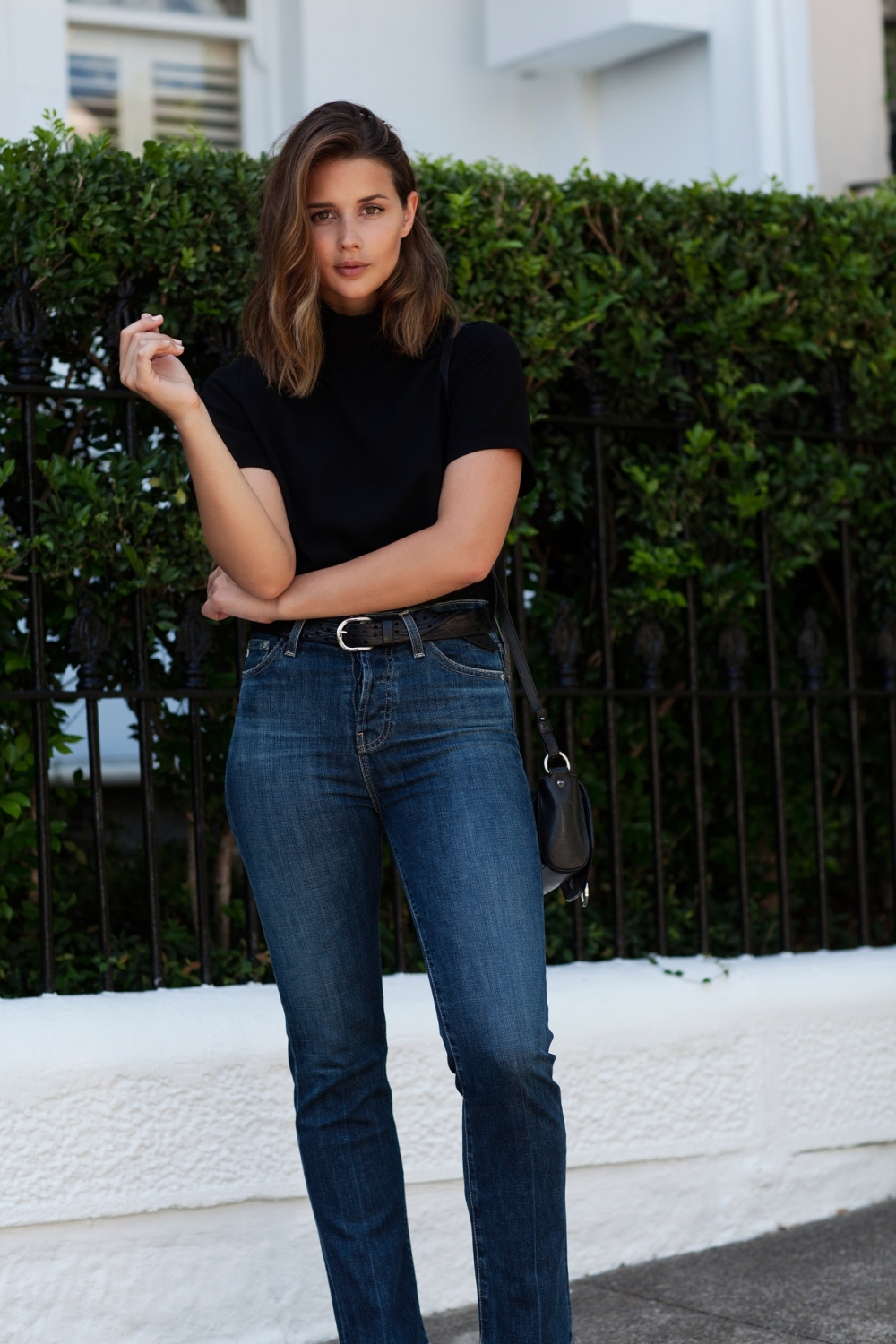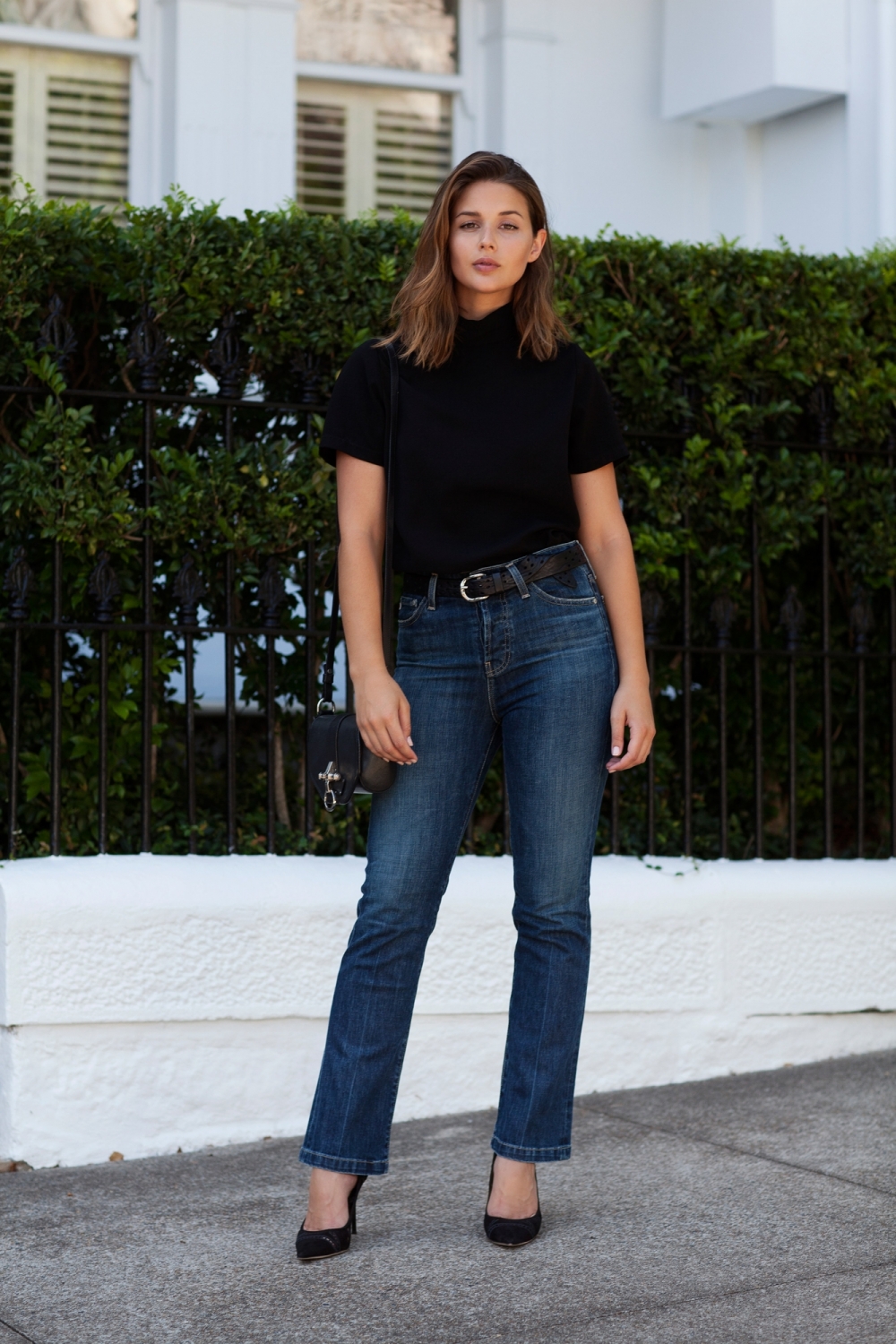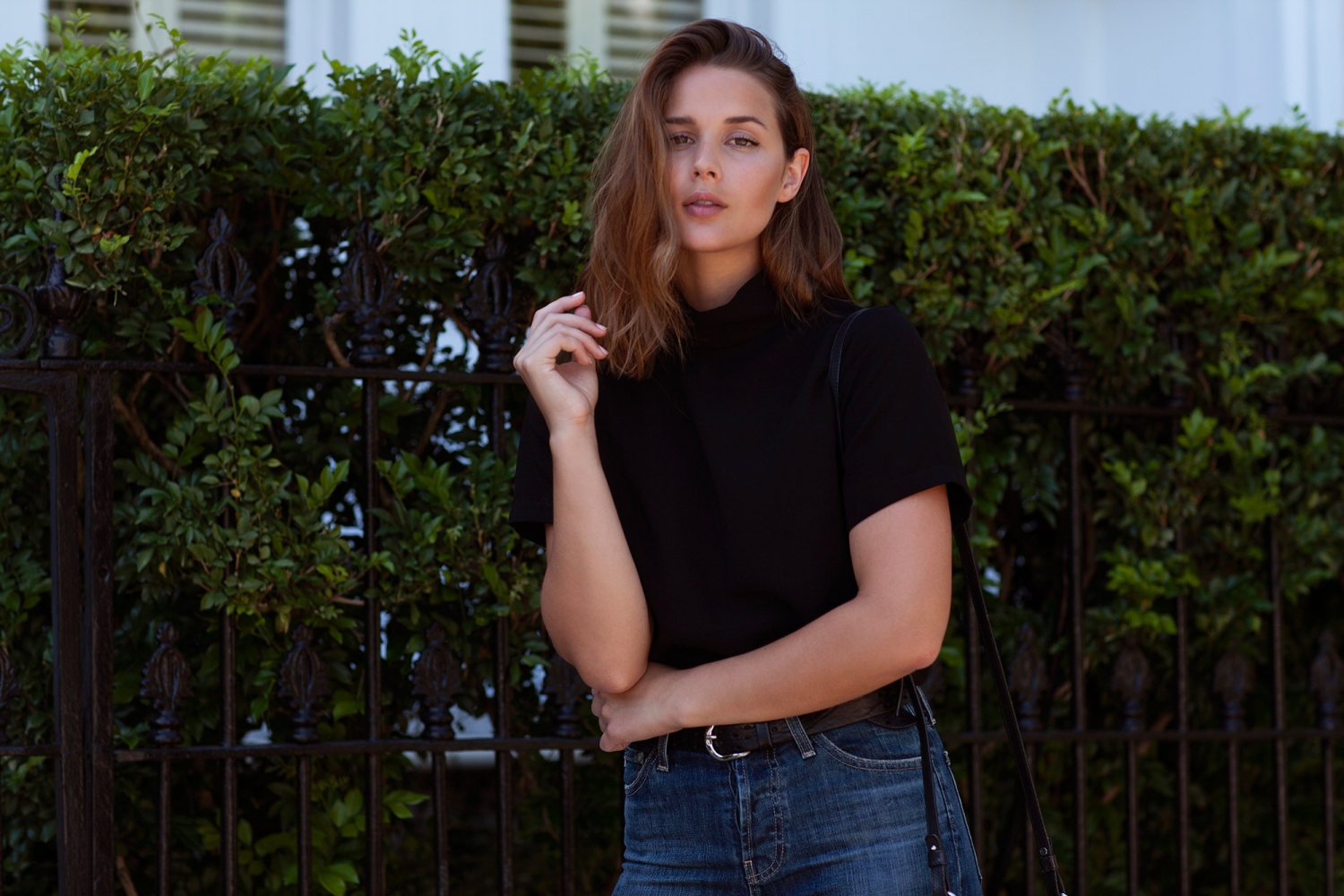 Alexa Chung for AG jeans, Isabel Marant belt, Asos top, Givenchy bag, Jimmy Choo pumps
Jeans are a crucial part of any wardrobe. I remember some of my earliest pairs, and sadly some weren't as good as others. One of the worst things that can happen is that your jeans become loose and out of shape, a tell tale sign you've bought the wrong size or the quality isn't up to scratch. As I learnt which brands to invest my money in I also learnt to take more care of them, so here are a few tips I've learnt along the way!
1. When shopping for jeans, excluding bf cuts of course, go for a snug but comfortable fit. ALWAYS take the next size down into the change room just to make sure. If you can get them on, even if you have to do some seriously wriggling, go for the smaller size. Once you know your size in certain brands this whole process will be a lot easier!
2. Don't wash after every wear. Rotate through your jeans to give them some air and wash only when needed. If they are washed too often its going to lead to them wearing more quickly, losing shape and colour.
3. wash, dry and iron inside out. This will protect them from detergents, sun and heat damage.
4. If you have dark coloured jeans, take particular attention to the washing instructions, You may have to hand wash or adjust the temp of the water to make sure the dye doesn't run.
5. Jeans with rips and distressed details can tear further with wear. This is usually fine and I tend to go with the flow, but if it gets too big then don't be afraid to patch them up from the inside, you'll be the only one that knows they're there.
6. We don't all possess 'standard' leg lengths, but luckily a lot of denim brands offer different lengths. If you're petite you have the upper hand to your taller friends (a perk at last!) as the 'cropped' variations will be closer to the length you need and you also have the extra fabric to take to a tailor if you really need to. Long legged beauties, look for the 'tall' lengths, or embrace the cropped look while its trending.
I would love to know any of your own tips when buying denim, your favourite brands or if you know of any brands that do lots of different leg lengths and cuts.
Photos by Ana Suntay Tanedo