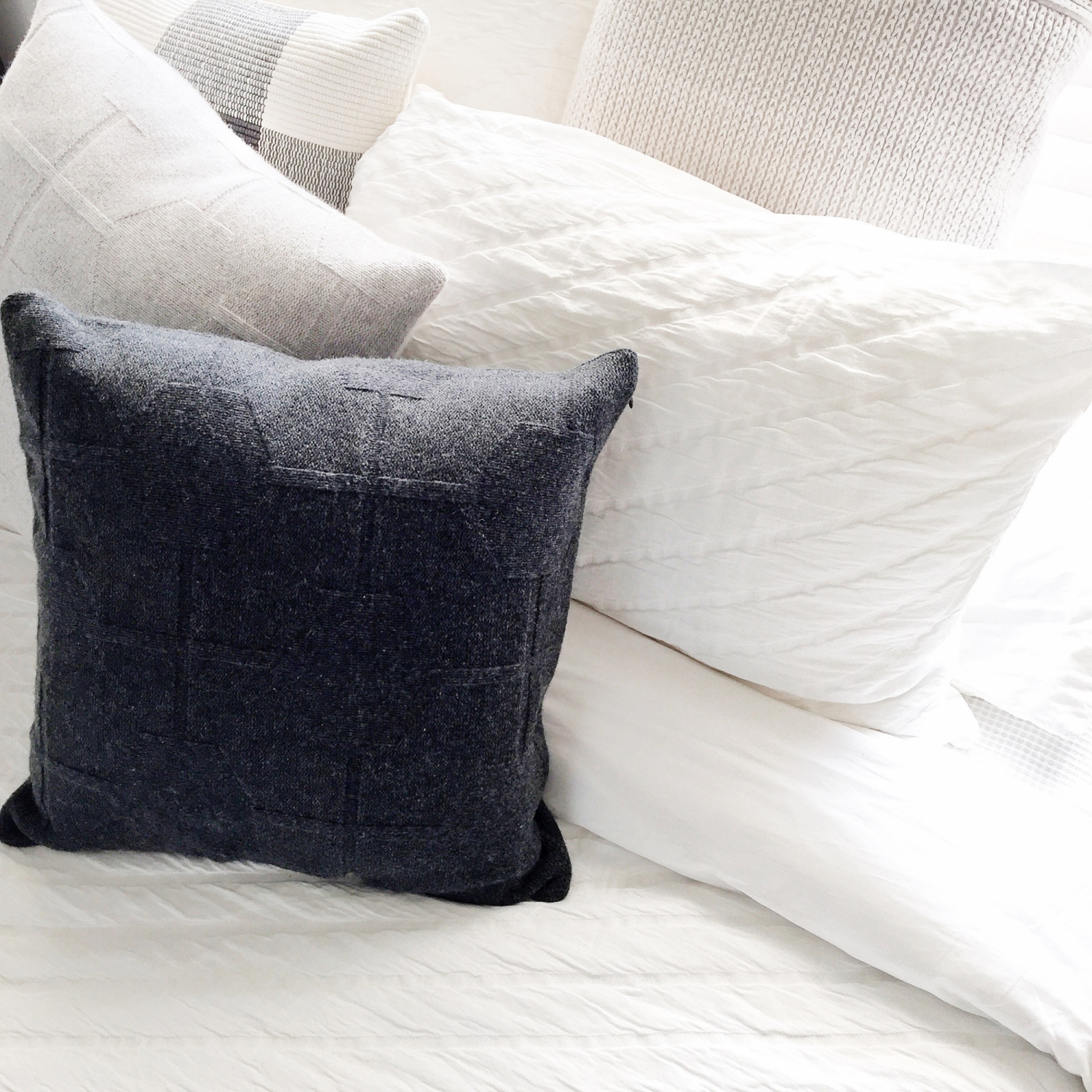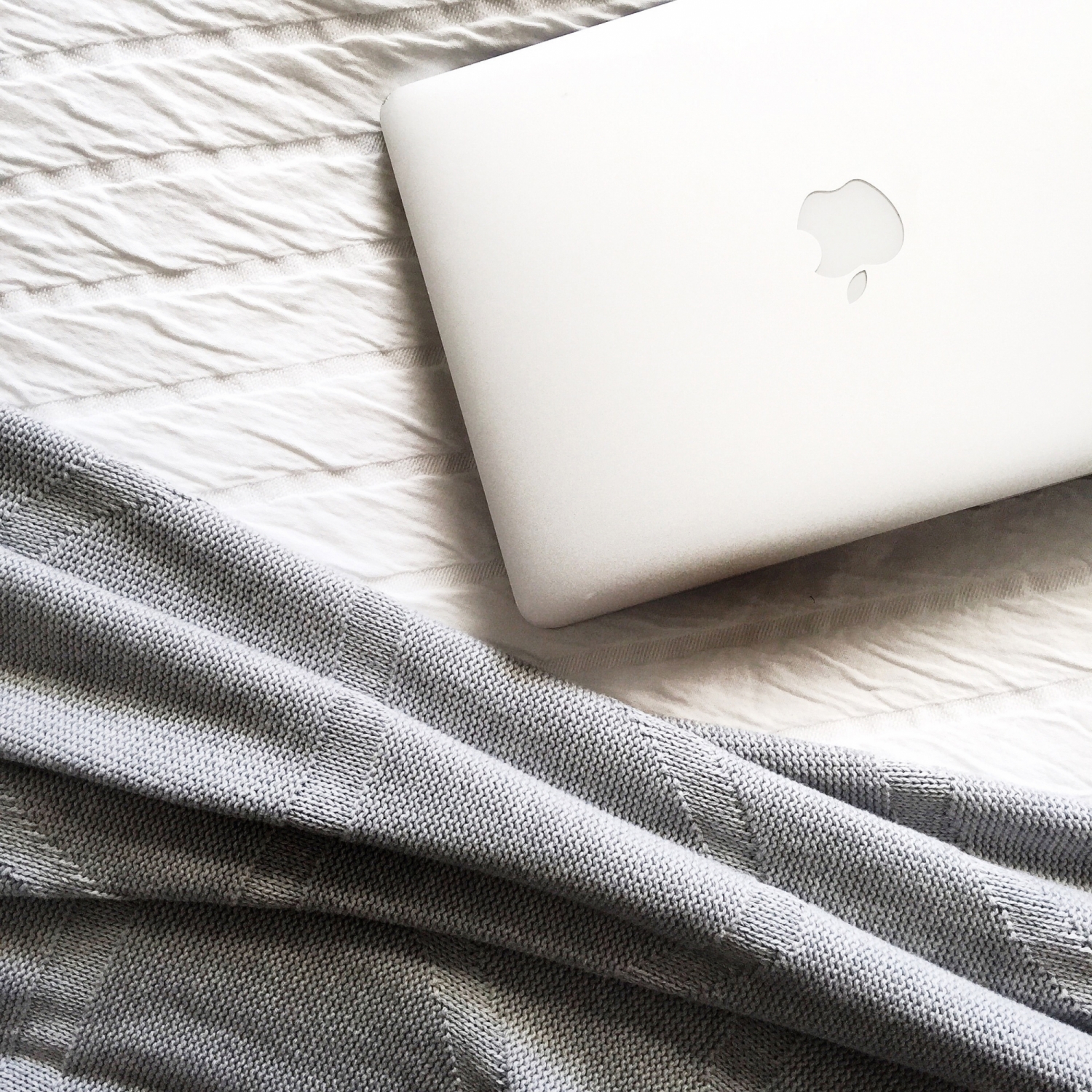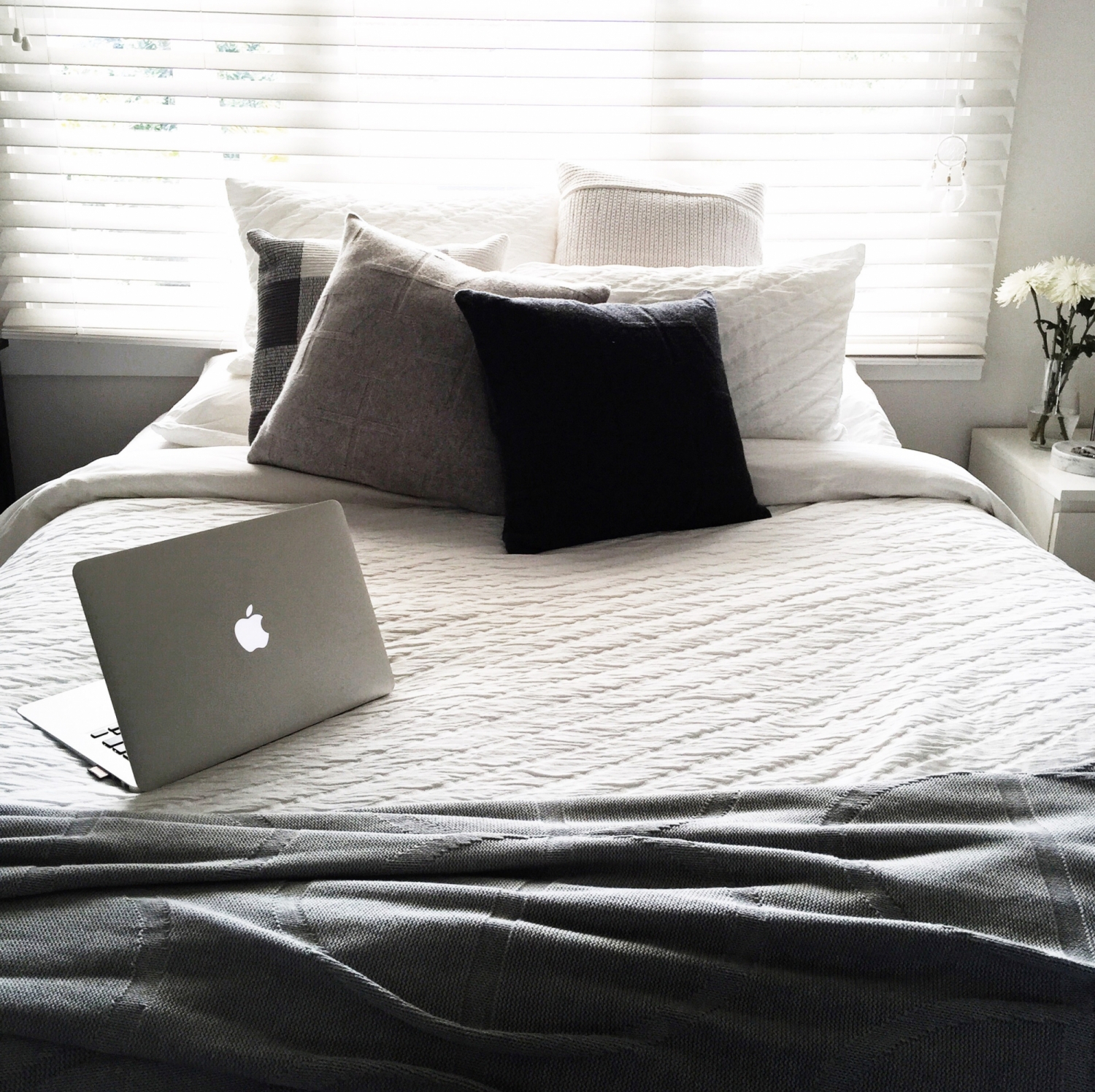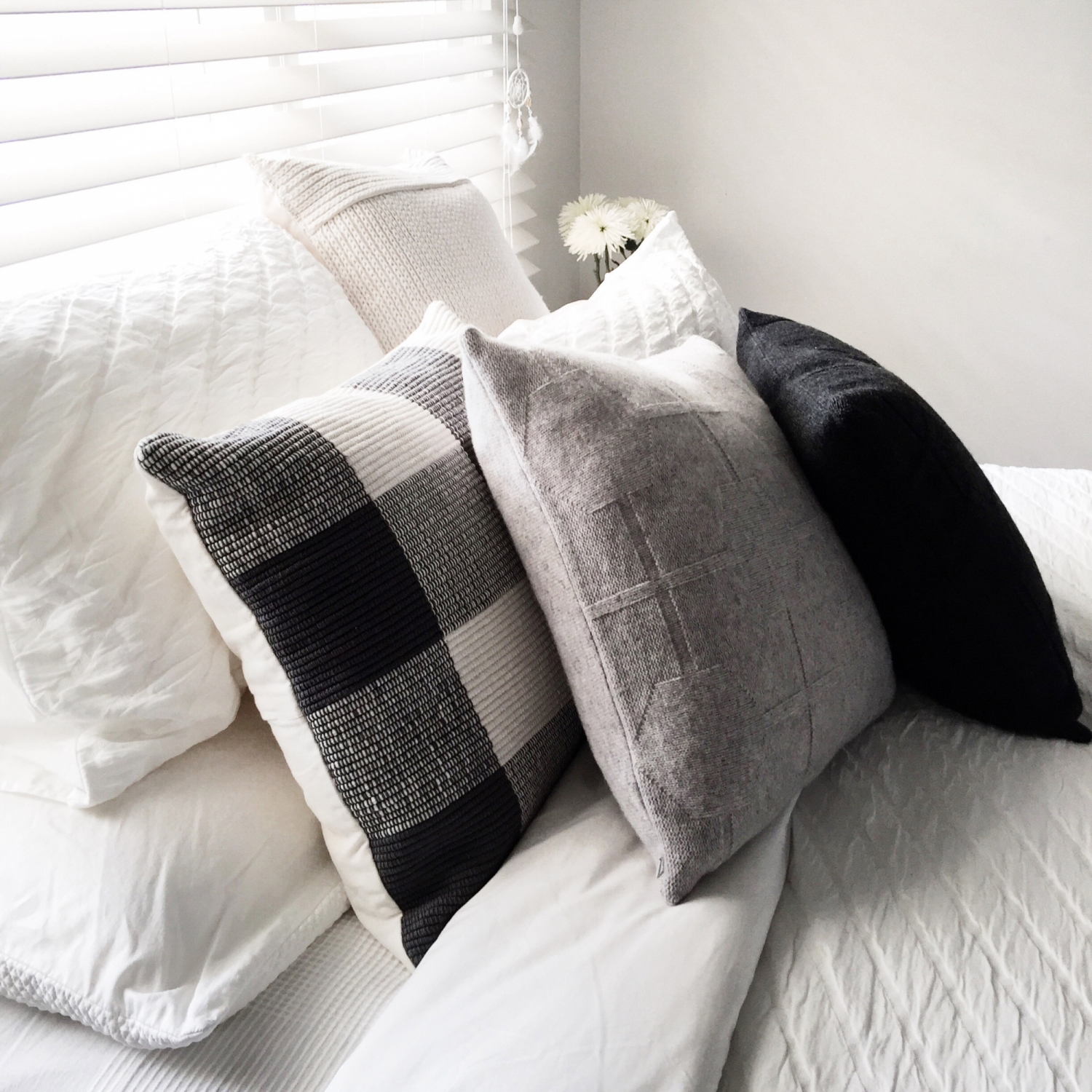 Making your bed may seem like a chore, but nothing beats being bedroom proud and climbing into a beautifully made bed at the end of the day. Here's a cheat sheet on how to get your bed looking pinterest ready in no time!
1. Colour palette
One of my favourite pieces of advice to dress your home how you would dress yourself. For me this is sticking to my favourite black, white and grey colour palette. If you're more adventuresome then use a piece of art of a pillow as your base, then theme your bed, and bedside adornments around it.
2. Technique
This is my favourite style of bed making, where you roll the bedspread down off your pillows to create a puffy roll. It adds an extra dynamic to the bed and is a lot more special than just throwning the bedspread over the pillows. The horizontal line also makes the bed look wider.
3. Pillow choice and arrangement
This may seem crazy, but there are 8 pillows on this bed. 2 sleeping pillows, 2 pillows matching the bedspread and then 4 decretive pillows. Work with the space between the bedhead and just below where the bedspread has been rolled down. There is a fine line between making the bed look welcoming and it looking overcrowded, so don't go any further than this line as you'll overwhelm the bed.
Work with different shapes, textures and colours, but keep within your colour scheme. I use the 2 pillows that match the bedspread and instead of lining them side by side moved one of them forward so the rectangular shapes are mixed between the squares.
4. Throw
I don't think a bed looks complete unless there is something at the end of it. A throw is a perfect for finishing off the design and also great for an arvo nap!
5. Texture
Have fun with texture. I like that the bedspread, throw and pillows all have different finishes. Especially when working within a minimal colour palette, different textures are going to make the end design a whole lot more interesting.
Bedding from Country Road Home. Bedspread | Matching Bedspread Pillows | Decorative – Light Grey | Decorative pillow – Dark grey | Decorative pillow – Cream | Decorative pillow – patch work | Throw