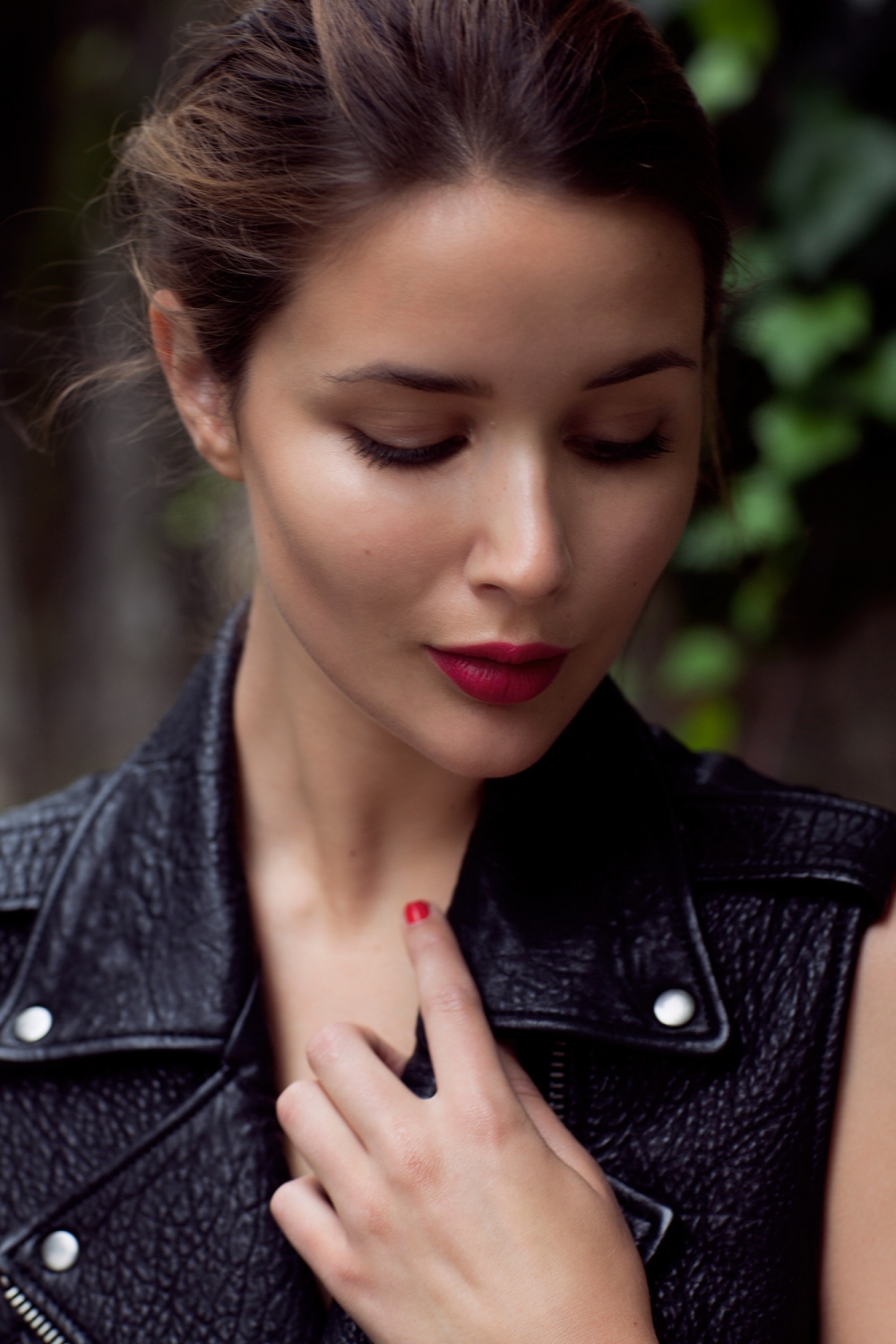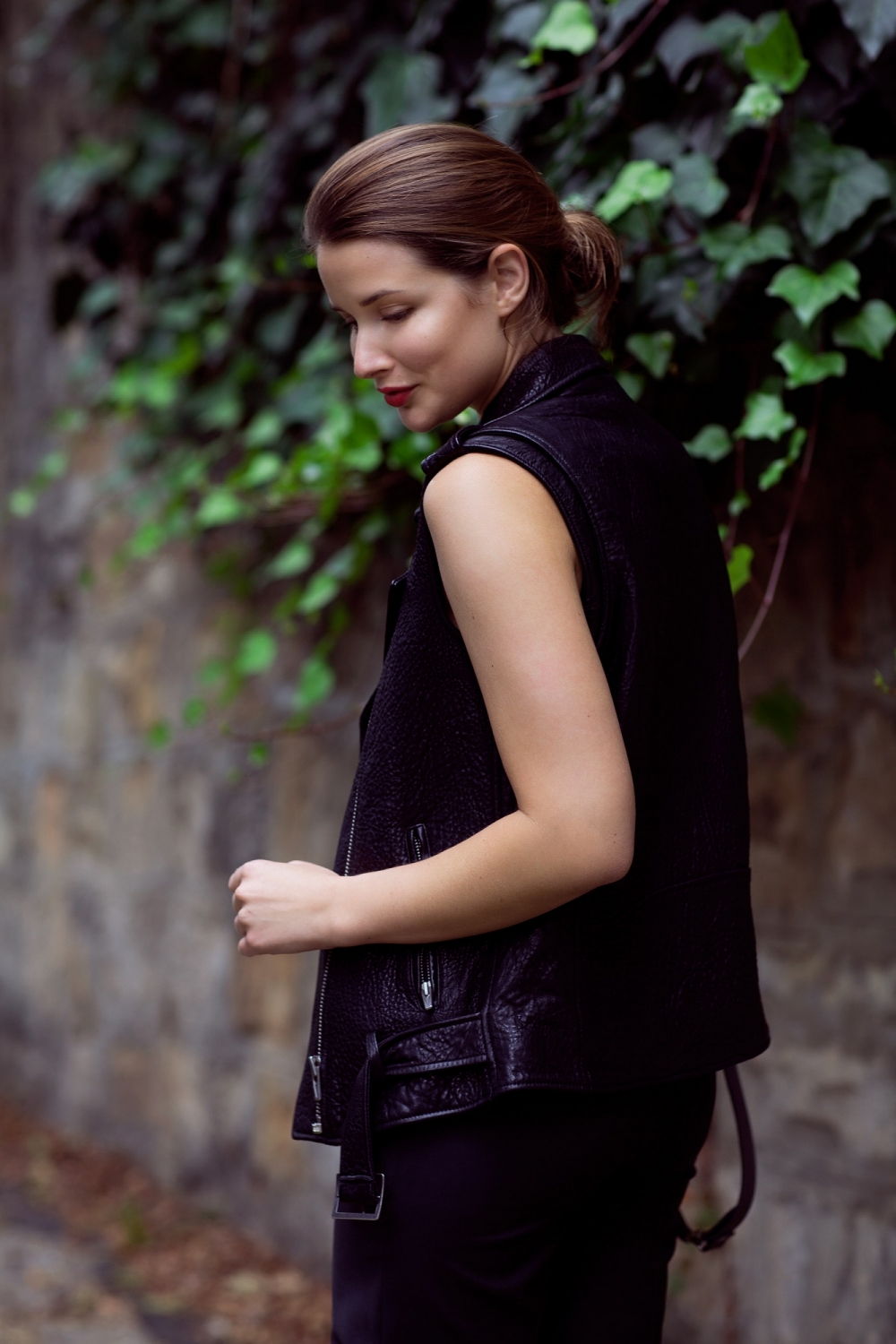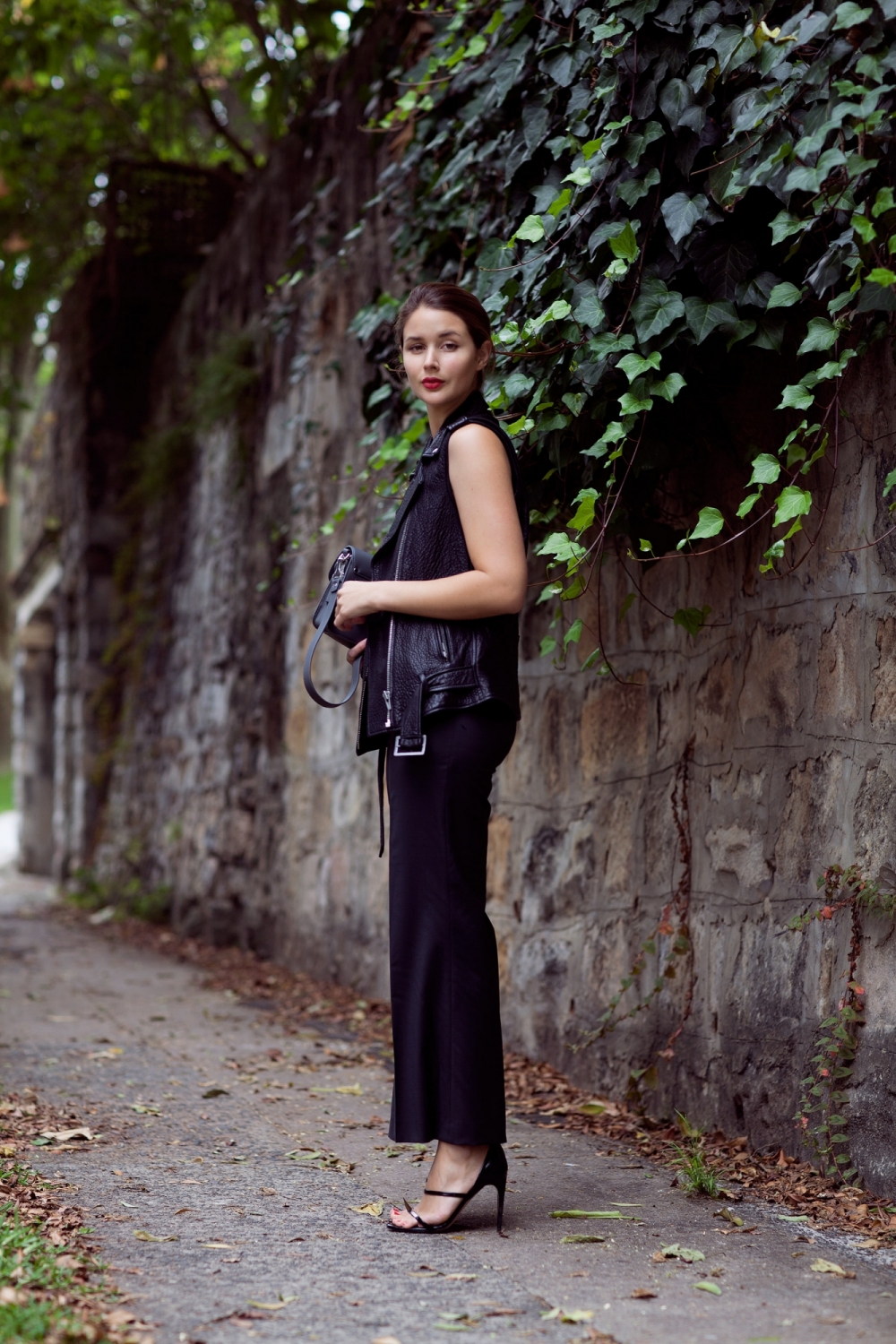 Veda leather vest, Acne pants, asos top, topshop heels, Proenza Schouler bag
Without a doubt the cropped pant is having a moment. I've had some fun with high waisted wide leg cropped pants which are extremely flattering and comfortable, a slim tailored cropped pant is classic and would be the easiest for those who want to give this trend a go, but I hadnt yet dabbled in the cropped flare, until now!
I saw these Acne cropped subtle flares online I thought that I should give them a go. Flares are meant to create the illusion of longer, slimmer legs and narrows the look of thighs (hello, sign me up!) and as I've always found a crop to be flattering it seemed quite obvious that this look would work. The thoughts that run through your head right?
Photos by Ana Suntay-Tanedo