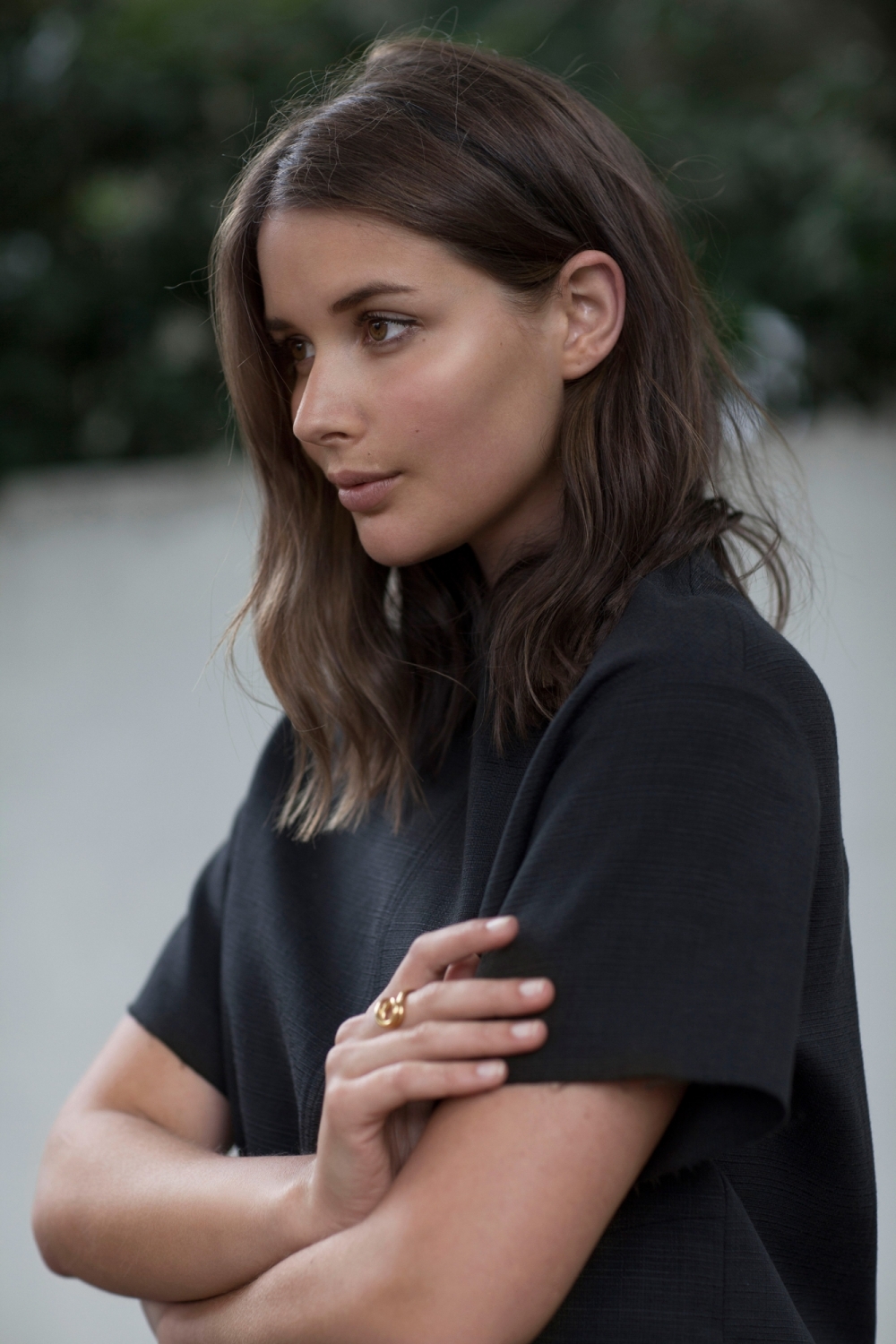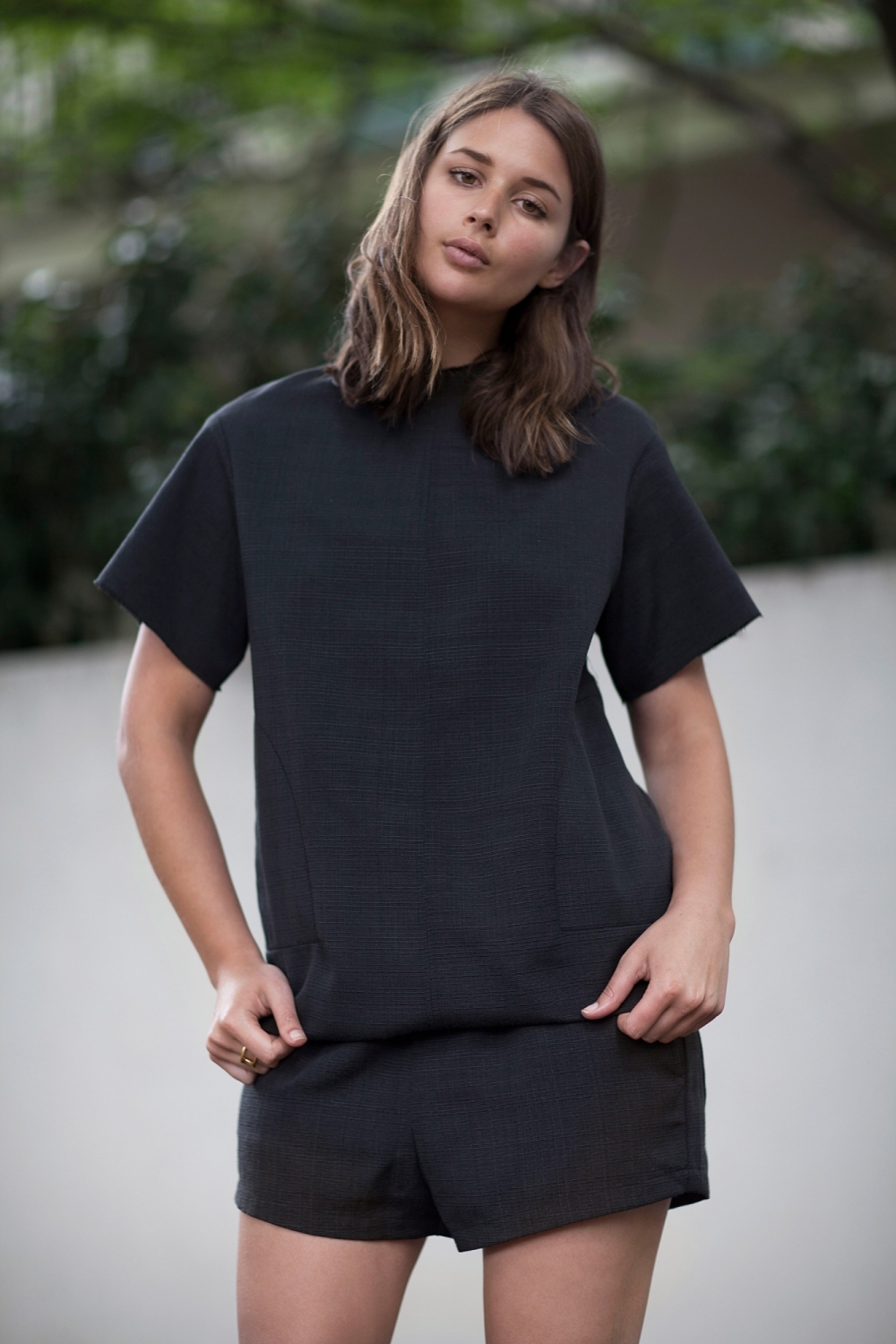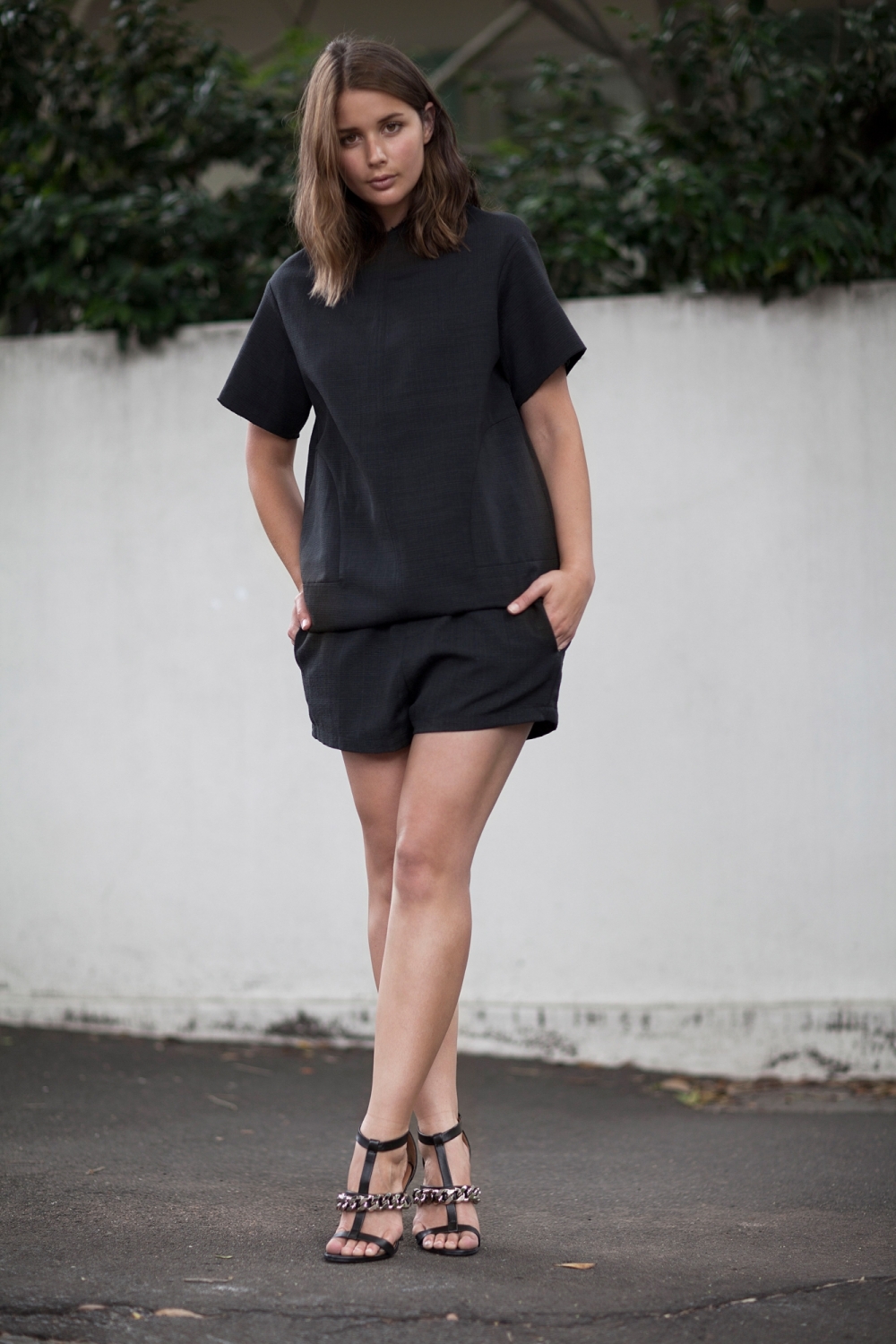 Hansen and Gretel top and shorts, Givenchy heels, Chloe ring
There are a lot of matching twin sets circling at the moment, but after a moment of observation I think you may agree that most of these styles should be left to your 5 year old nieces. However, there is a way to look chic and grown up in a matching twin set, here's how.
1. Avoid florals and anything cute. Its one this to have a print to contrast with another part of your outfit, its another to look like an over flowing sticker book.
2. Go for tailored pieces like a well fitter blazer and team it with a skirt, pants or shorts.
3. Not that you have to worry if you've taken on the Harper and Harley black, white and grey style, but I would highly recommend avoiding pastels and hues that are highly pigmented. Black and whites are going to help give this look the maturity it needs.
– GET THE LOOK –
Twin sets for under $500: Lavish Alice shorts and blazer, Asos skirt and top, Whistles top and skirt, Reiss top and skirt
Twin sets $500 – $1000: 1205 top and skirt, Josh Goot top and skirt
Twin sets $1000 +: Dion Lee skirt and blazer, Alexander Wang shorts and top, Ellery skirt and top
Photos by Ana Suntay Tanado