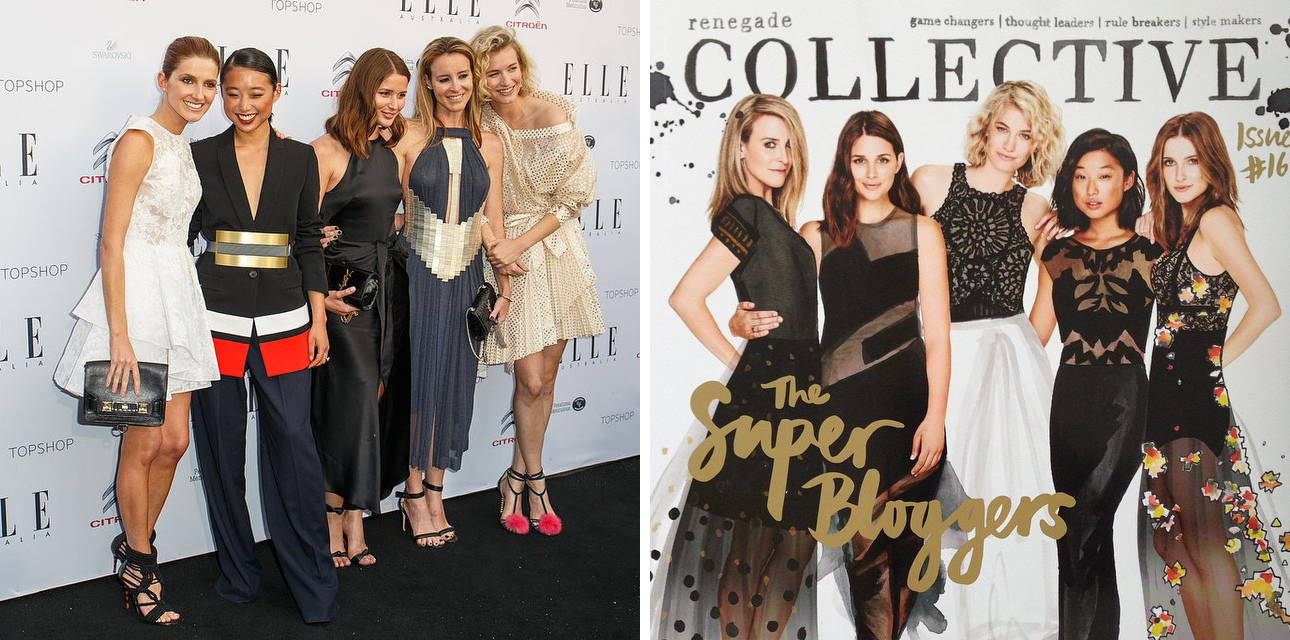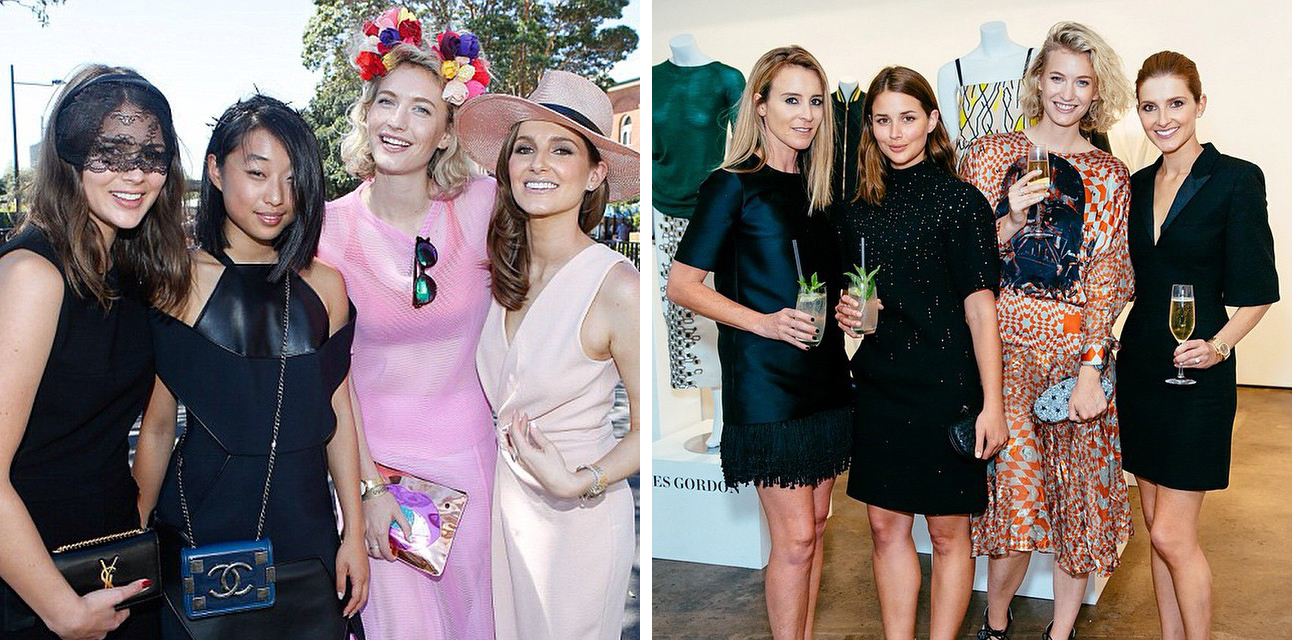 Clockwise from top left: outfit #1 Camilla and Marc top, Josh Goot skirt, Givenchy heels | Outfit #2 Yeojin Bae dress, givenchy heels, Christopher Kane clutch | Outfit #3 Josh Goot top and skirt, Givenchy heels | Outfit #4 drawn on dress for the cover of The Collective magazine | Outfit #5 Christopher Kane dress, Bottega Veneta clutch | Outfit #6 Dion Lee dress, YSL clutch, Nerida Winter headpiece | Outfit #7 Camilla and Marc dress, Harper and Harley for Tony Bianco heels, YSL clutch | Outfit #8 Josh Goot top and skirt, Givenchy heels.
Images with my other Fashion Blogger TV girls Kate Waterhouse, Zanita Whittington, Amanda Shadforth (Oracle Fox) and Margaret Zhang (Shine by Three)
The final episode of Fashion Bloggers Season 1 airs tonight on Style (8:30pm AESDT), and will be running on E! throughout Dec/Jan. I have been so lucky to have been part of this experience and I can't wait to see tonight's episode. Each show gets better and better, or perhaps its me getting more comfortable watching myself, which I can tell you was something I was cringing at in the beginning! Something you may not know is that I don't see ANYTHING before it goes to air, so i'm just as nervous/excited as you guys are.
I wanted to open the floor and let you ask me any questions you have about the show, favourite things, least favourite and anything you want to know more about. xx