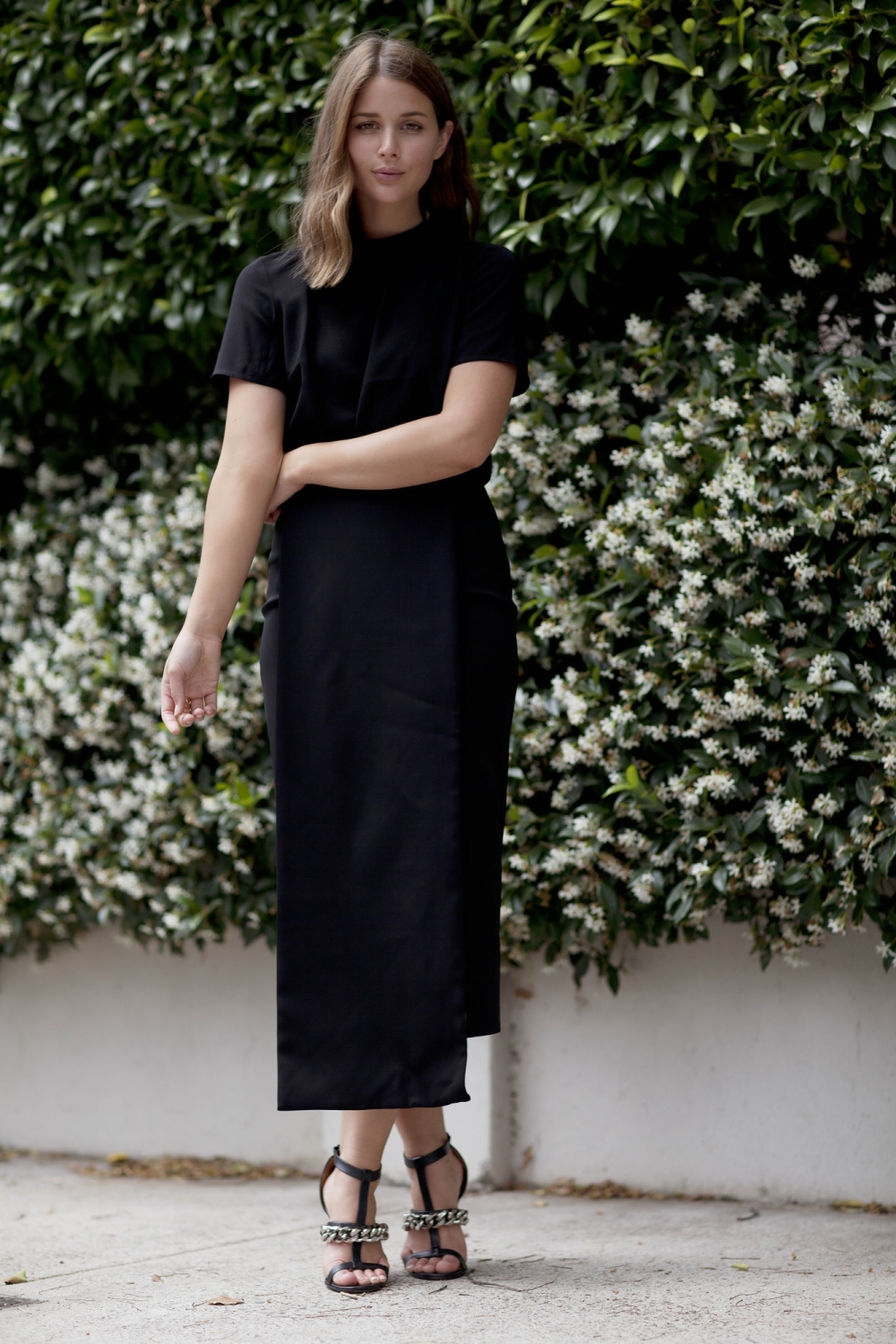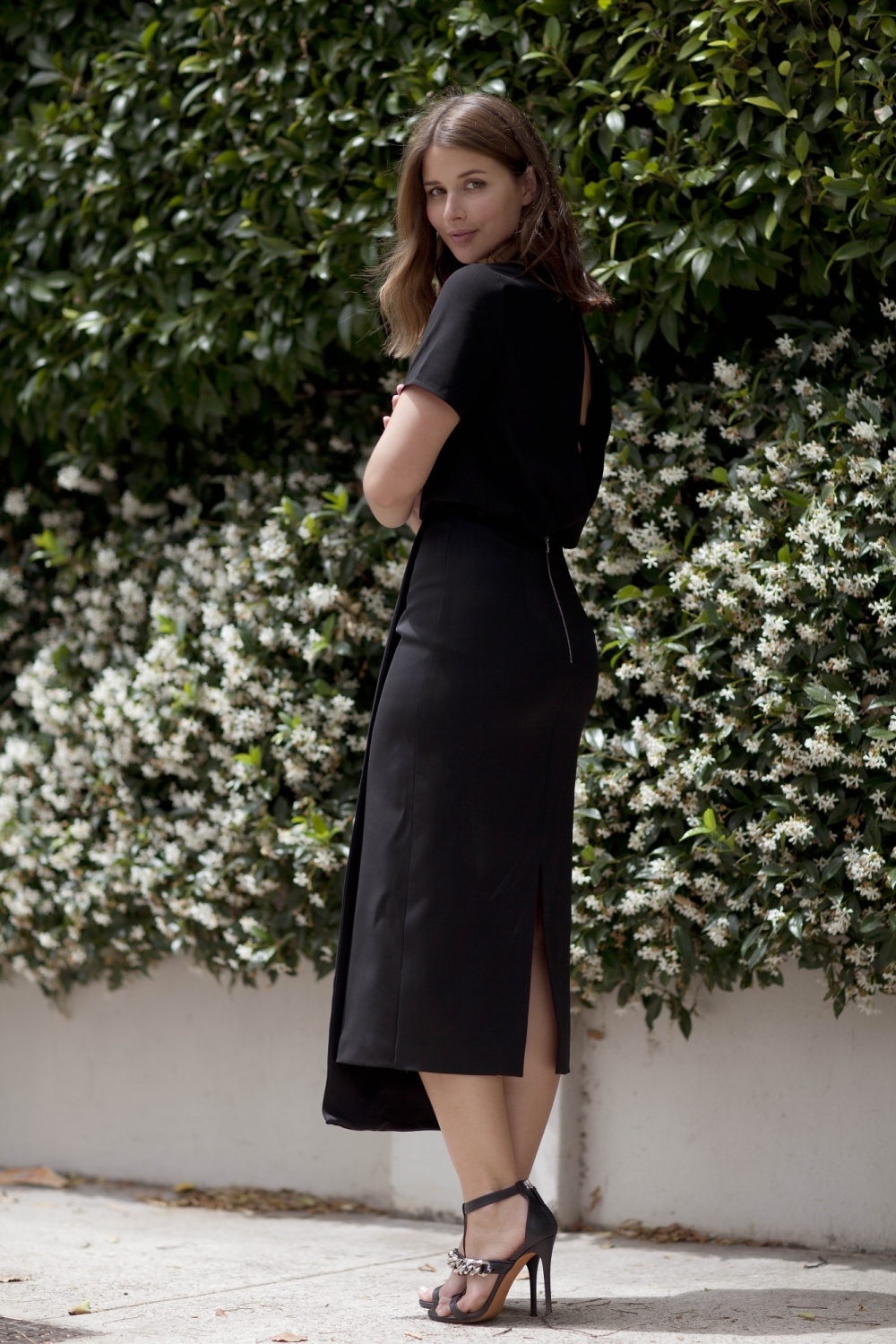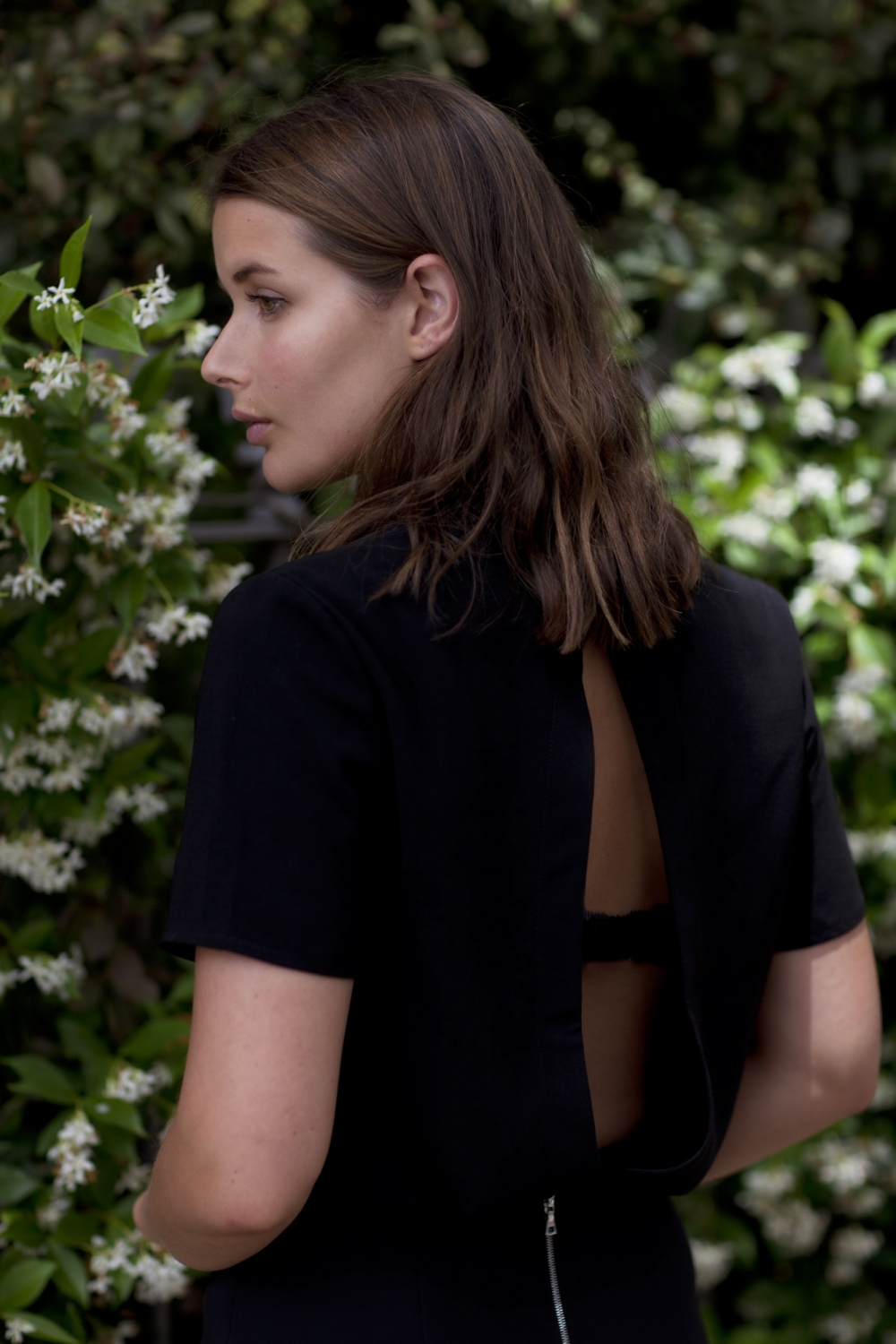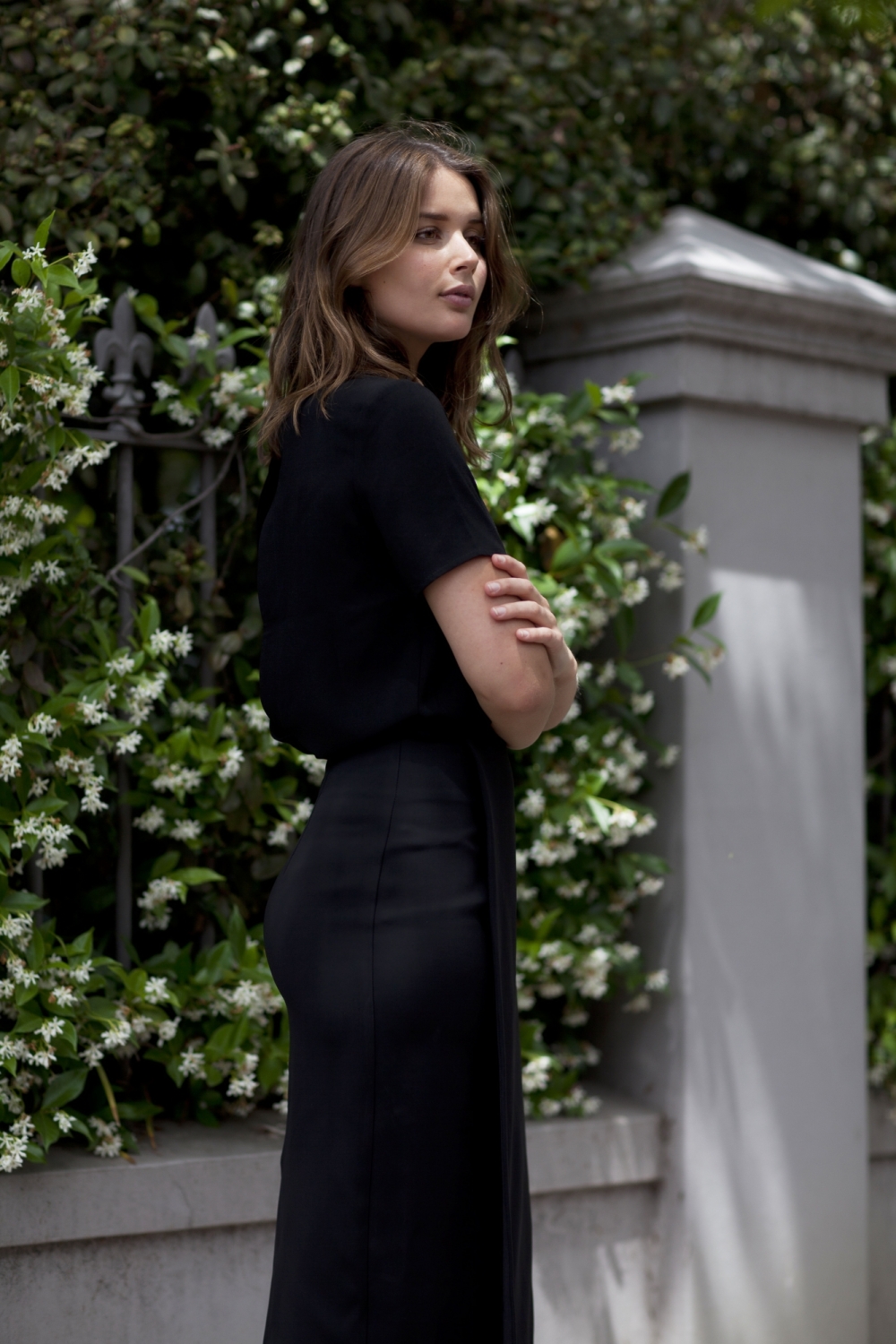 Josh Goot skirt, Asos top, Givenchy heels
I like my outfits to be a mix of designers and high street. Firstly because its not always within the budget to dress head to toe designers, but also because do I really want to? My favourite part of wearing a high street label with a designer label is the surprise when a girlfriend will ask me where my top is from and I divulge my secret! Its Asos!
When I shop for high street pick me ups I for pieces that are clean and simple. The alternative that is favourited is to get your trend pieces from high street stores, as you'll only wear them for a season and then they're out of fashion, but i'm going to argue against this. My biggest argument is that you shouldn't be following trends that aren't going to last the 2 year test, full stop. And another point is that if you're wearing a trendy item from a high street store it might give your game away and its going to look cheap. Not what we're going for!
So instead go for clean and simple, and fabric choices are key. Even if no one else notices, you will! Go for wools, cottons and silks where possible, or at least something thats going to wash and wear really easily. I shop a lot online, lets admit its 9 times out of 10, so I know to really take note of images and how it sits on the model. If its a brand I also know is stocked elsewhere I'll reference images on another site to see how the garment fits on a different model. Also, always make use of videos where you can see the model walk/move in the garment, thats the clincher for me!
– GET THE LOOK –
Under $100 Black Tops
Asos, Asos, Asos, Blaque label, Topshop, Asos, Tbags,
Under $100 Black Skirts
Topshop, Asos, Topshop, Splendid, Asos
Photos by Ana Suntay Tanedo