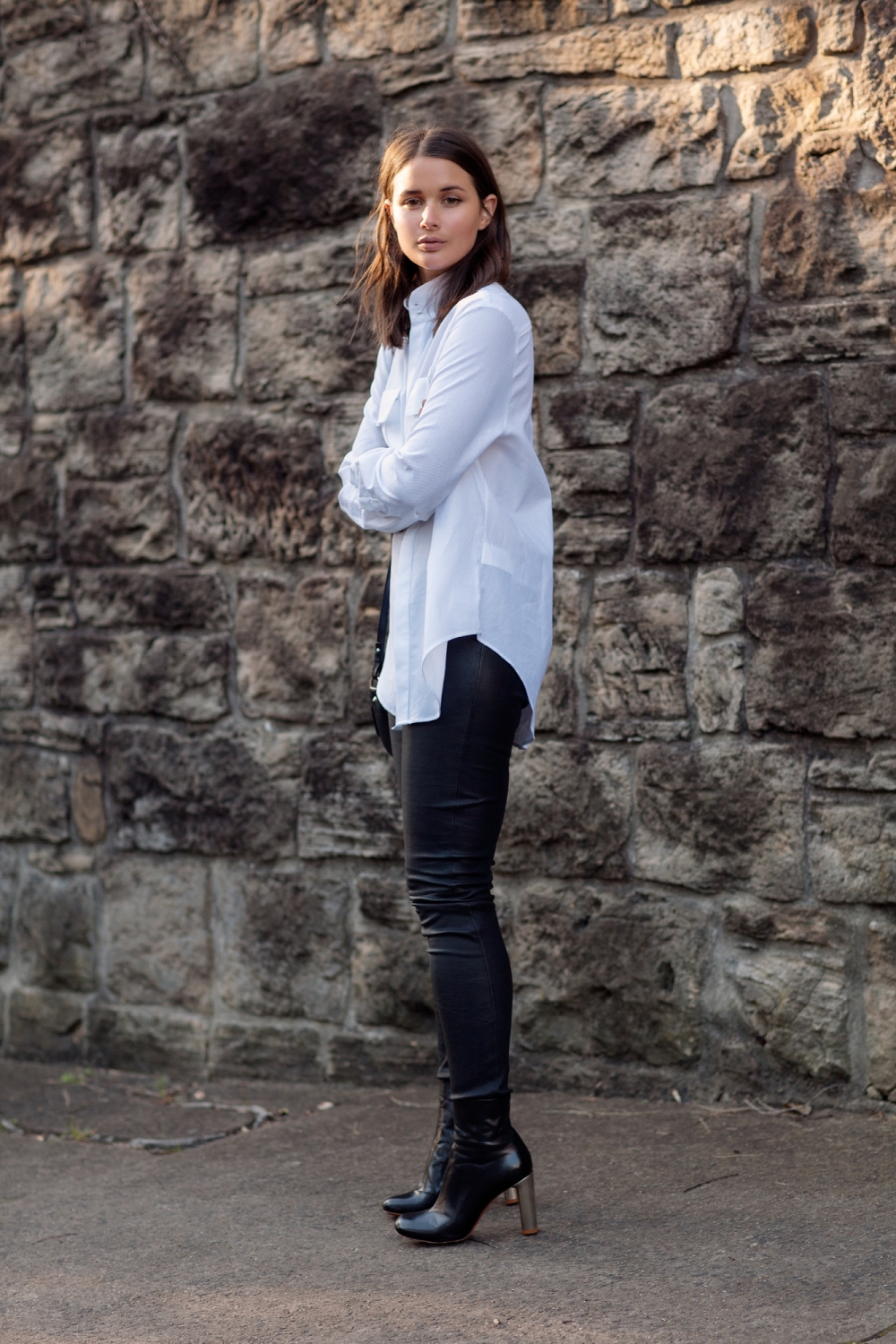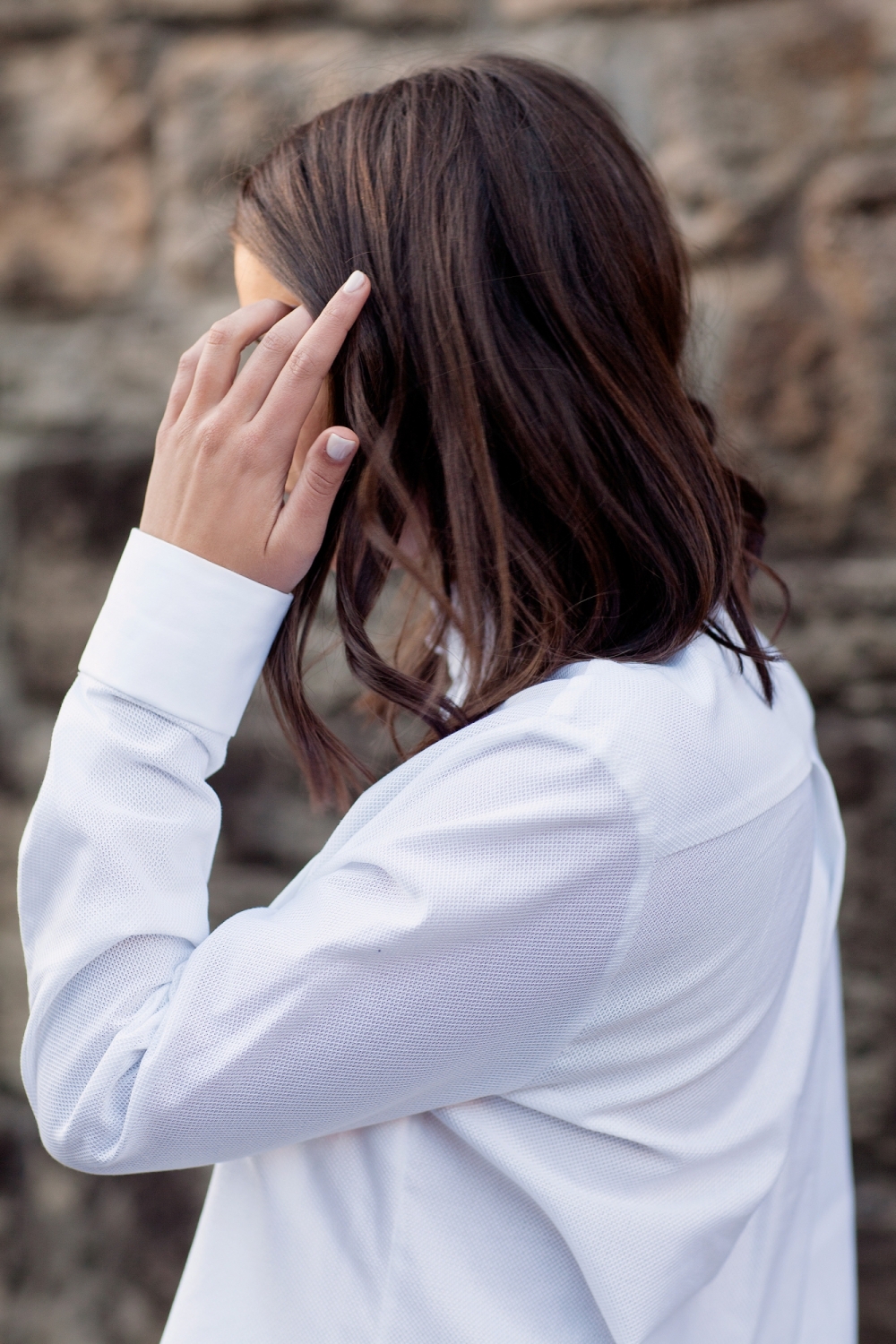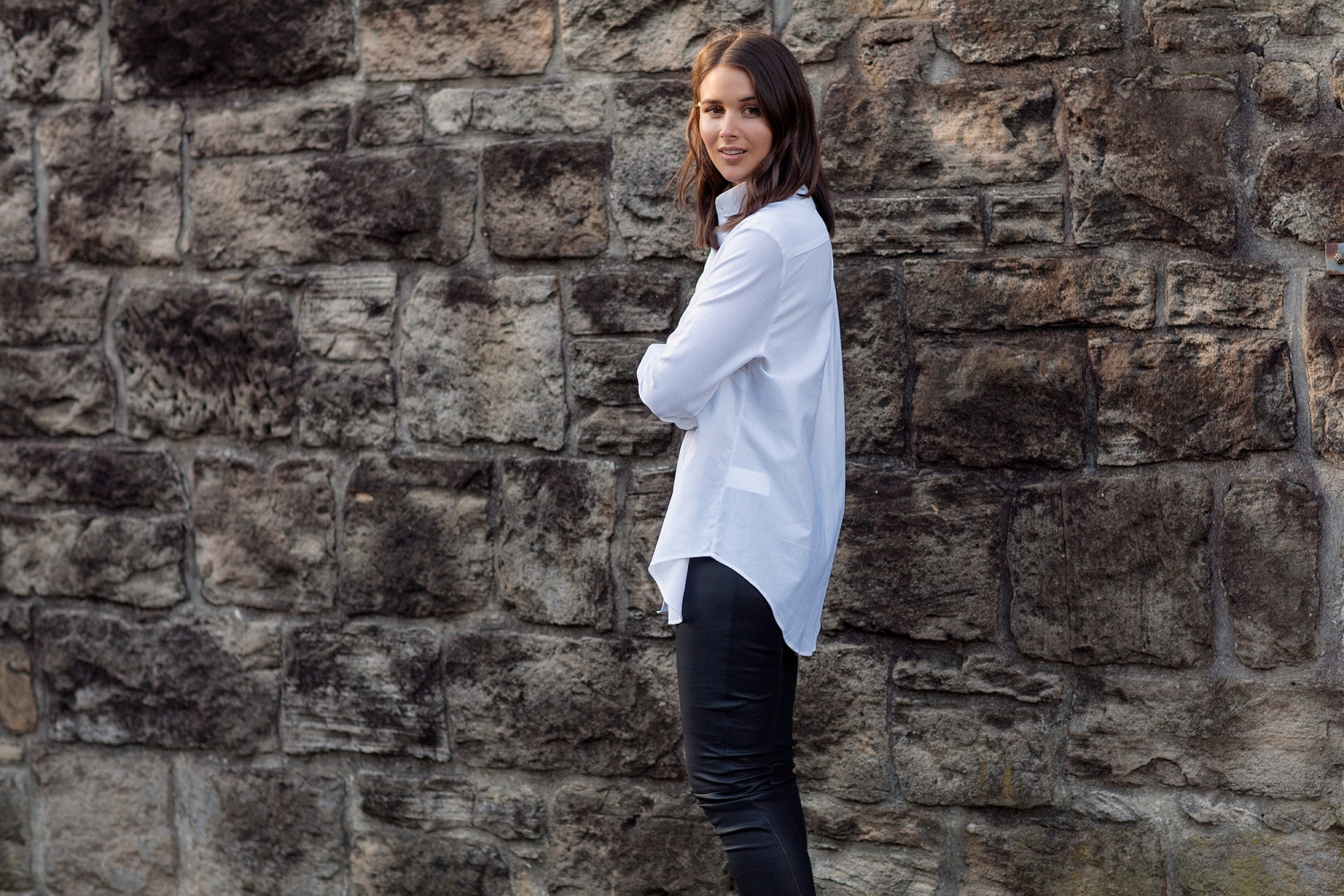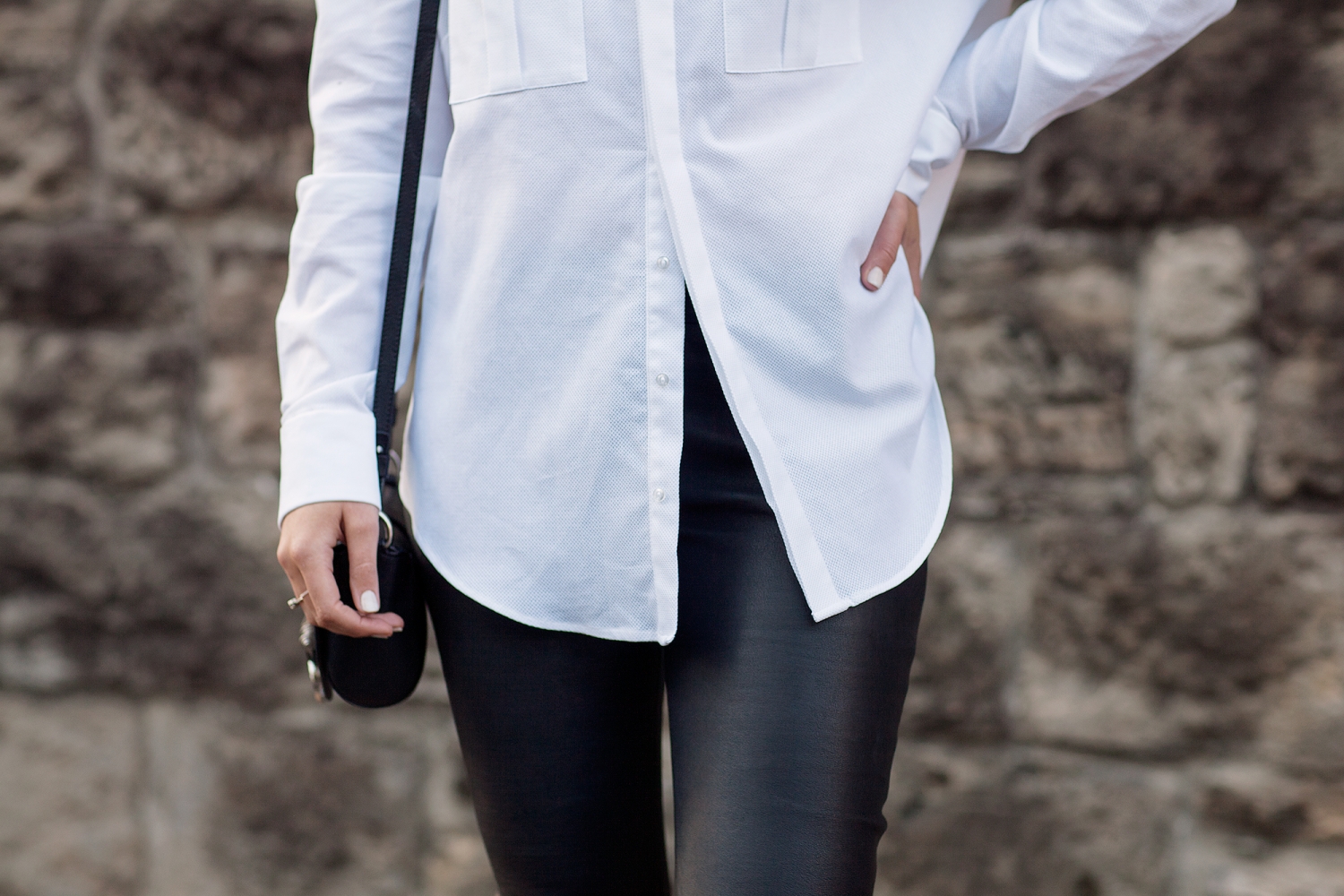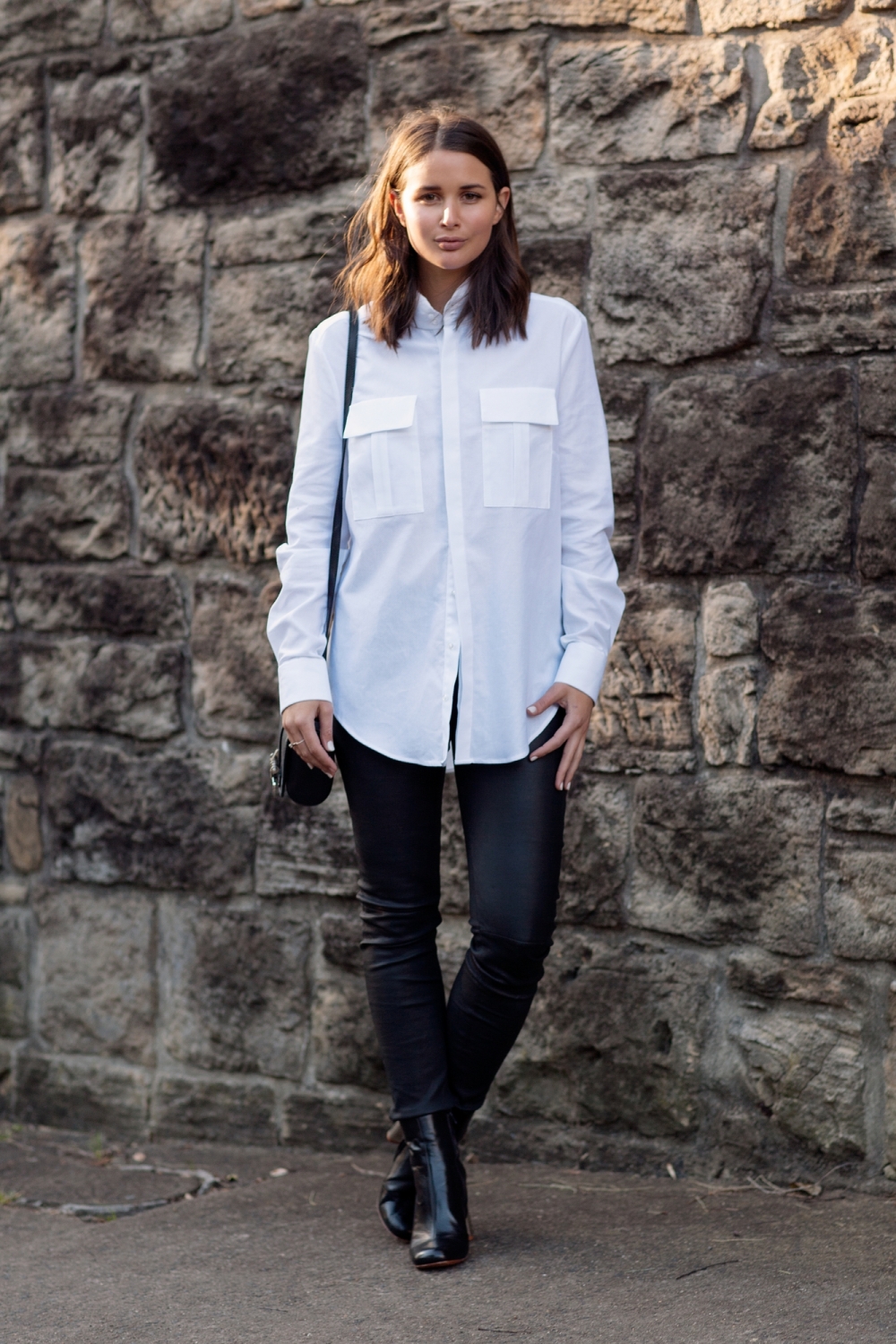 Josh Goot shirt, Camilla and Marc leather pants, Celine boots, Givenchy bag
A white button up shirt and leather pants are two wardrobe essentials every woman should own. They are also two pieces that usually take a while to source the perfect style.
Button up shirts all seem the same on the surface but they are also very different. Do you want pockets? two or one? None? What kind of collar are you after? Am I going to button all the way up or only half? Soft cotton or crisp? visible or hidden buttons? Fitted or non fitted? Plain or textured? Am I going to want to tuck it in or leave out?
And leather pants? thats a whole other ball game between simply choosing between pants and leggings…
Dont freak out on me. To help you out i've done some research into what I think the best styles are at the moment. I'm good like that. I've also been up since 3am due to extended jet lag and an overworking brain, so I had some spare time on my hands.
– GET THE LOOK –
LEATHER PANTS
Joseph, J Brand, Warehouse (faux), Helmut Lang, Current Elliot, Selected Sabrina, J Crew
WHITE SHIRT
Warehouse, ASOS, Frame, Current Elliot, Equipment, McGuire denim, Theory
Photos by Nicole Cooper