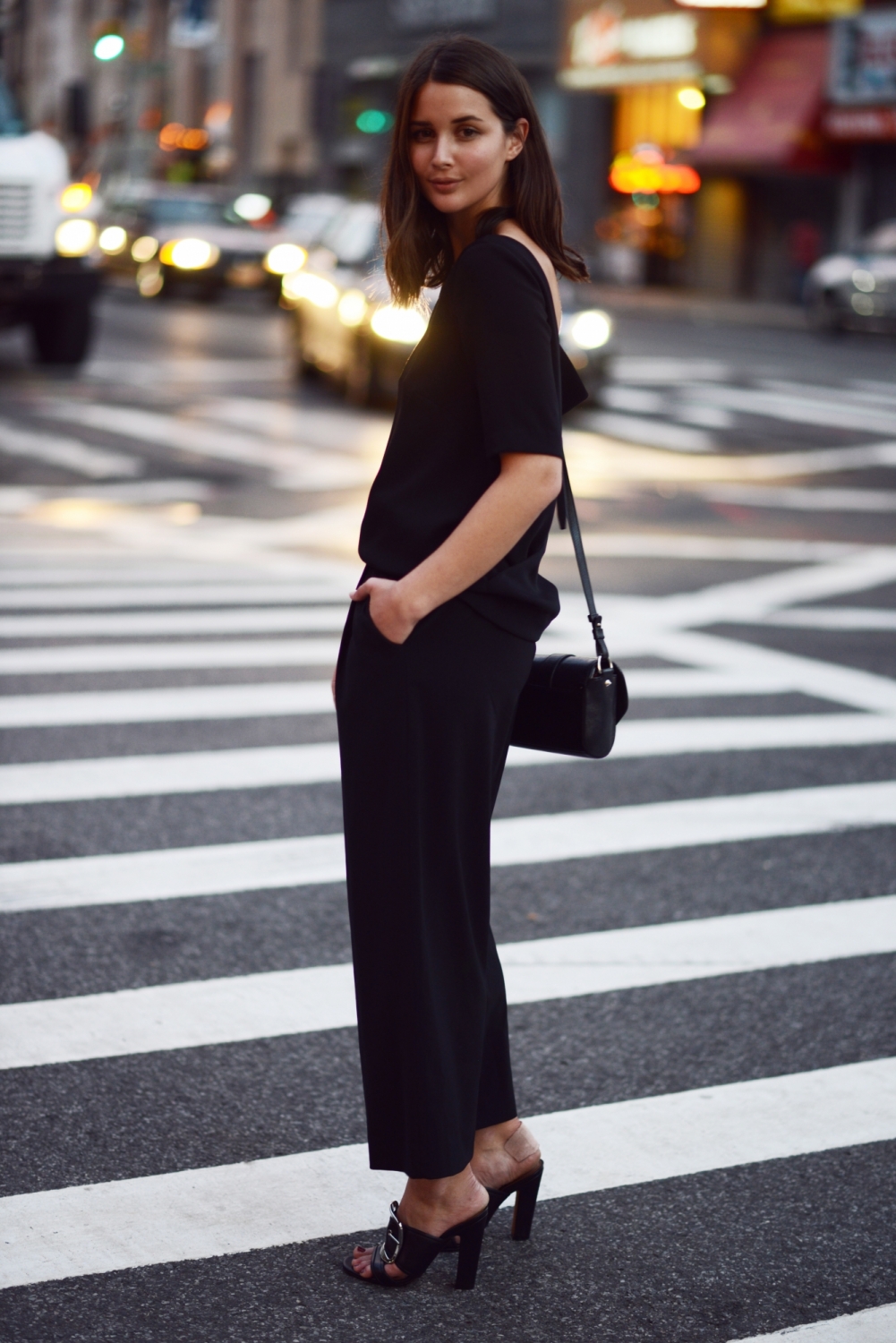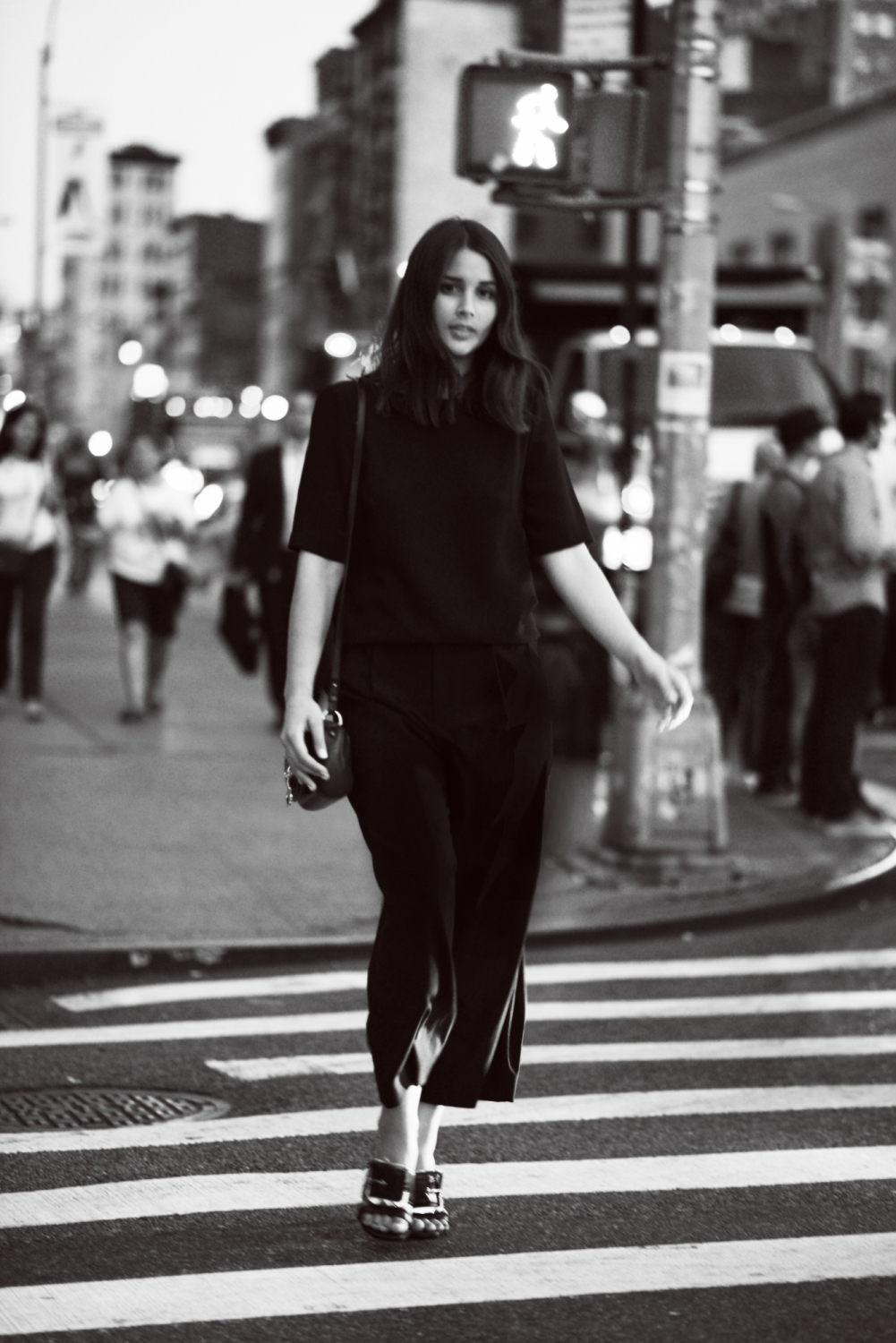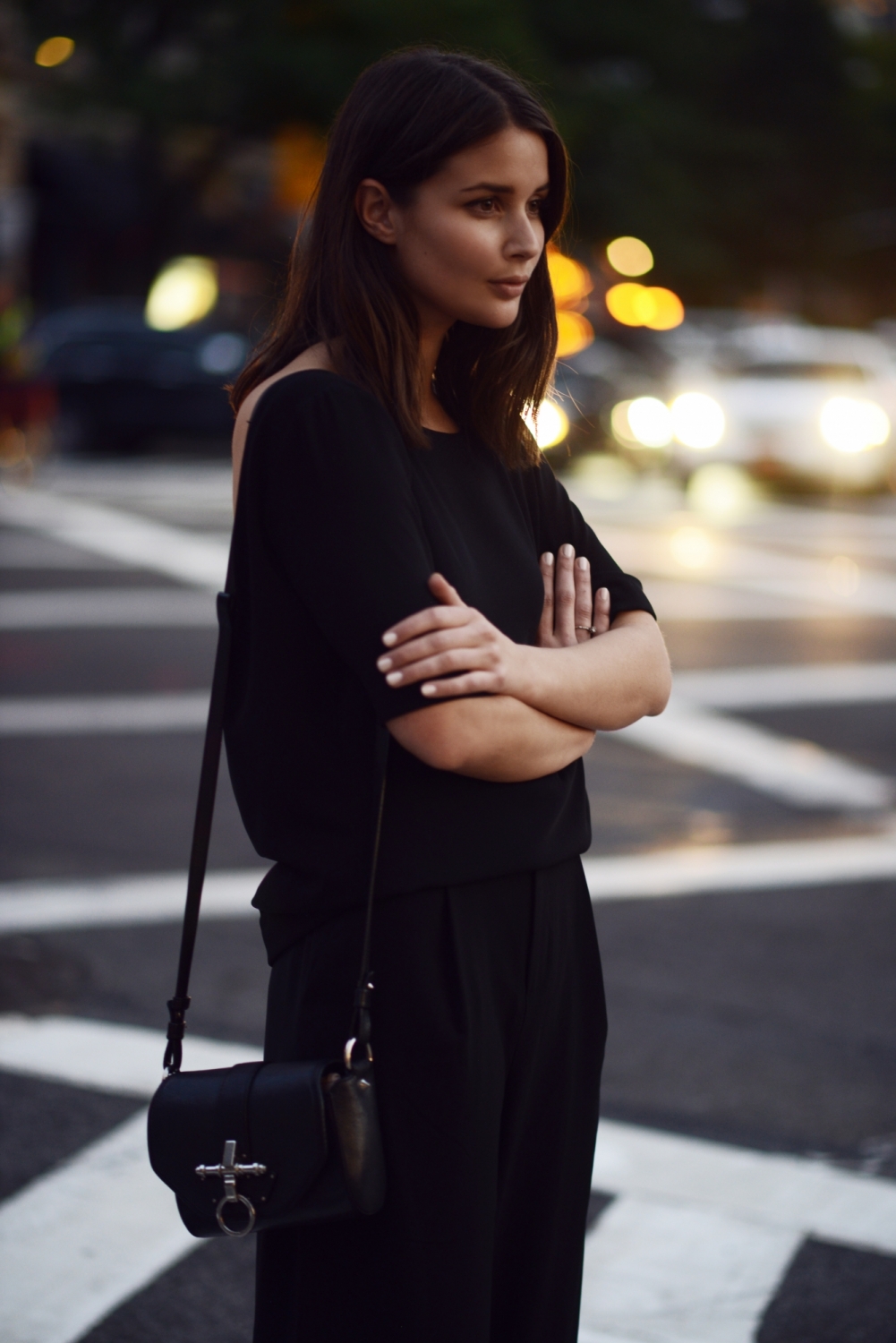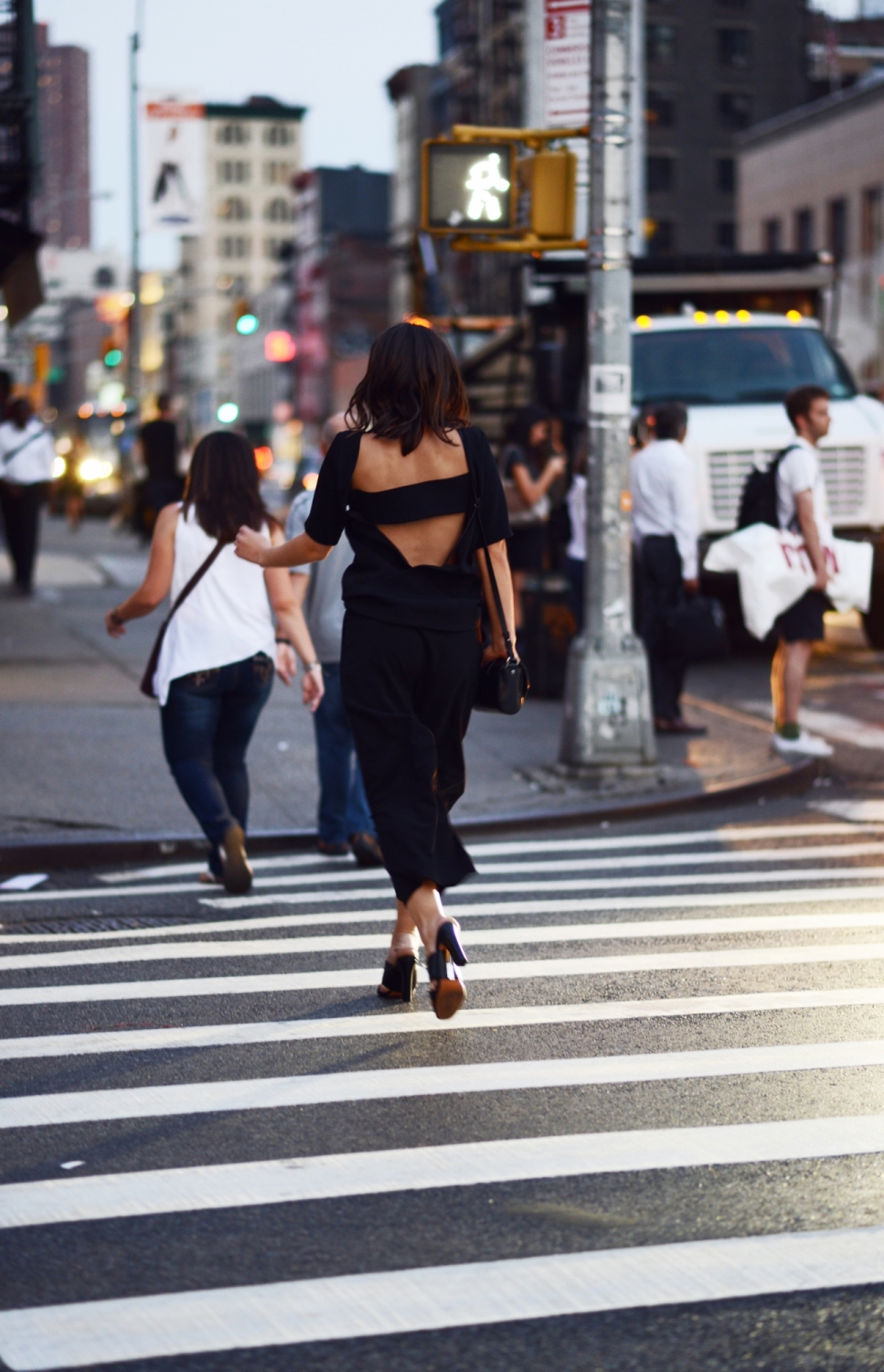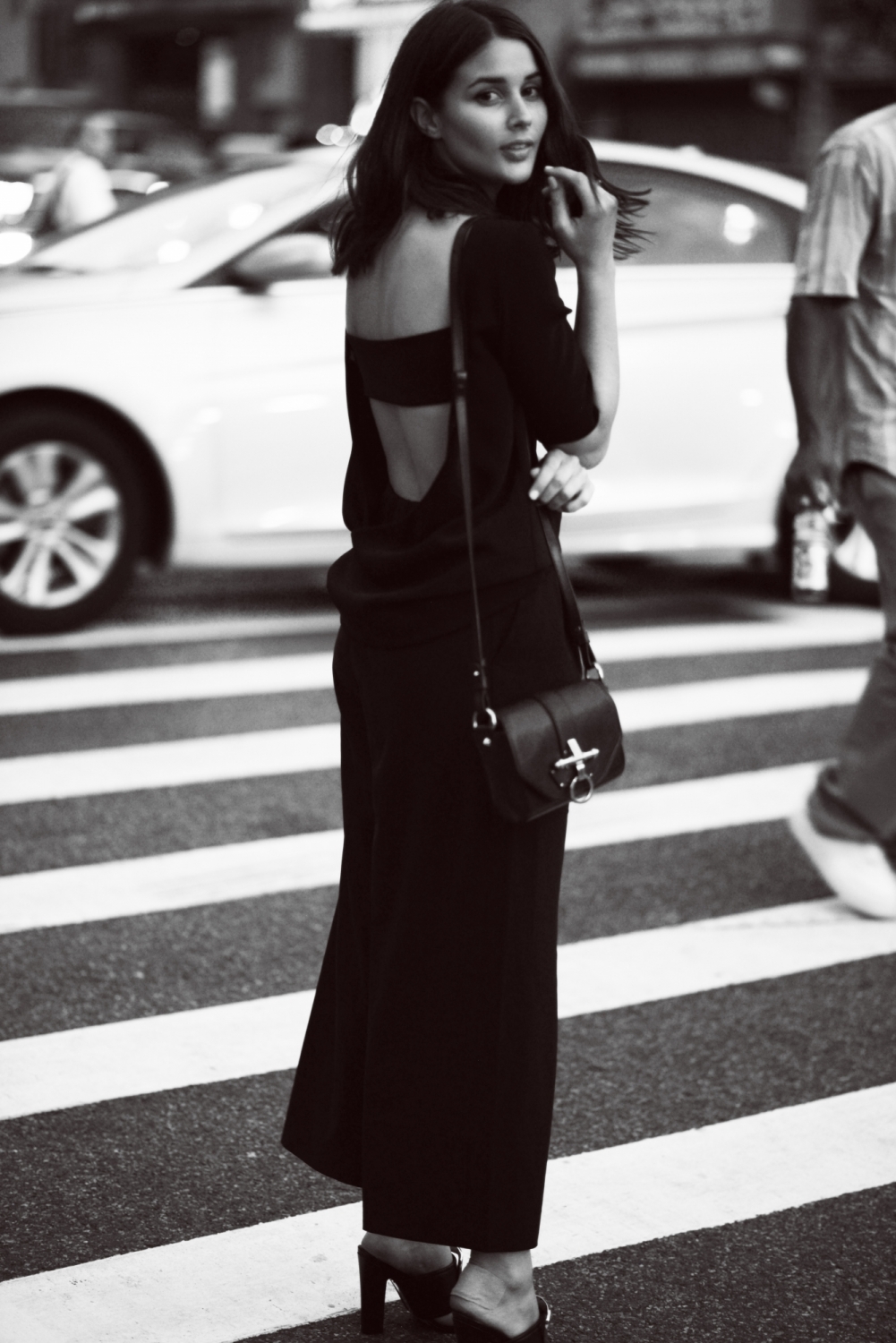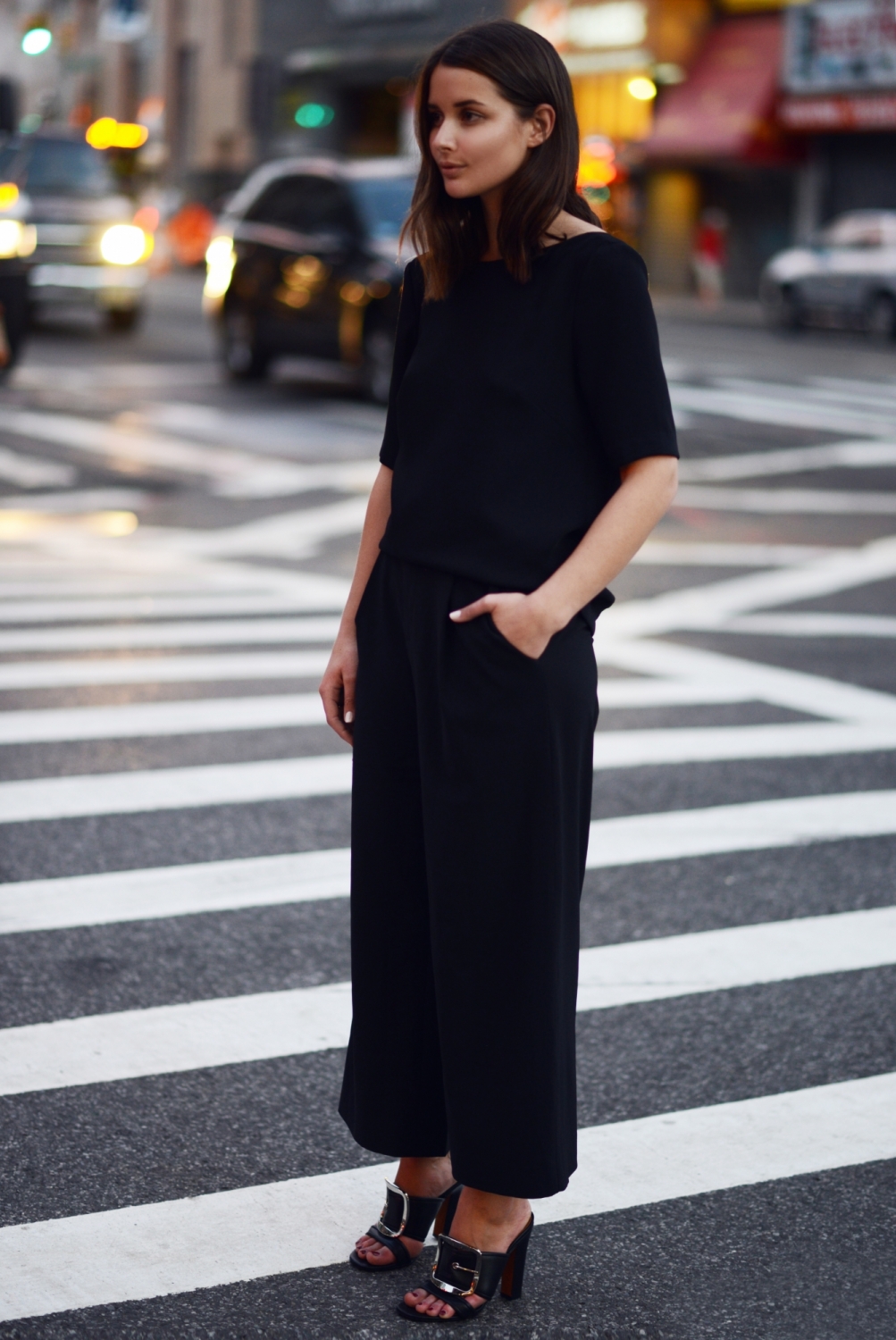 Camilla and Marc top (resort collection), Elizabeth and James cropped pants, Givenchy buckle mules and bag
Having a New York moment trying to look graceful while not getting hit by cars. classic.
First day into New York fashion week, 24 hours into my trip and i'm feeling good! I attended both the BCBGMAXAZRIA show as well as Tome this afternoon, where I wore this oufit. I think Tome is setting itself into being one of my upcoming favourite designers. I lusted after their white shirt with the open/tie back for too long earlier this year and ended up missing my chance of owning one as they sold out. I literally think I've even dreamt of hunting one down.
The show was full of beautifully layered pieces of lace and twists. But my favourite was a pleated silk skirt that flared out at the bottom and created the most incredibly fluid movement. I love when designers play with construction and fabrics and deliver something unexpected. Thats what we're here for.
PS. Please excuse the bandage on my ankle. Worked out quite quickly that glass and skin don't got well together after having to get a few stitches recently (gross!).
Photos by Margaret Zhang