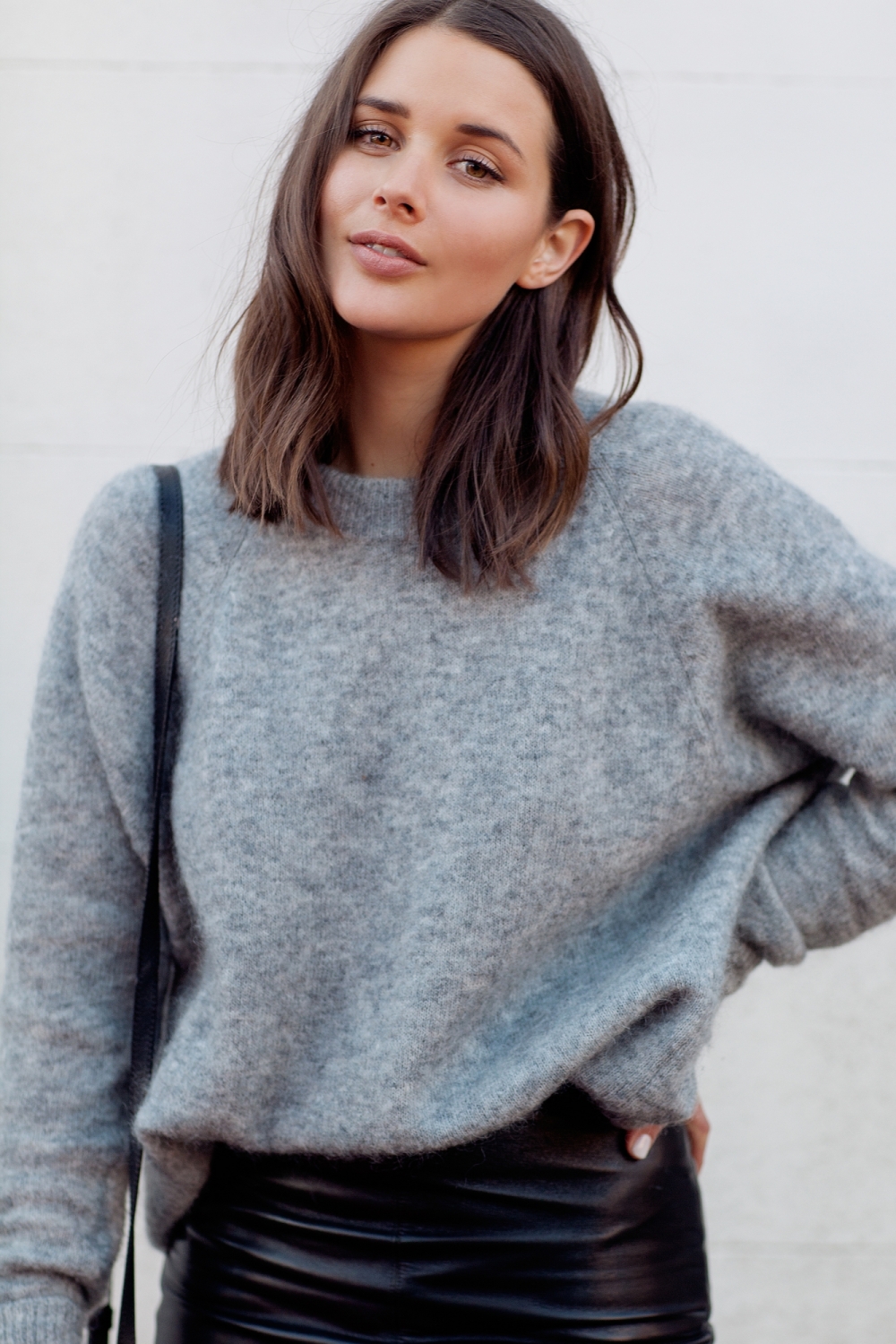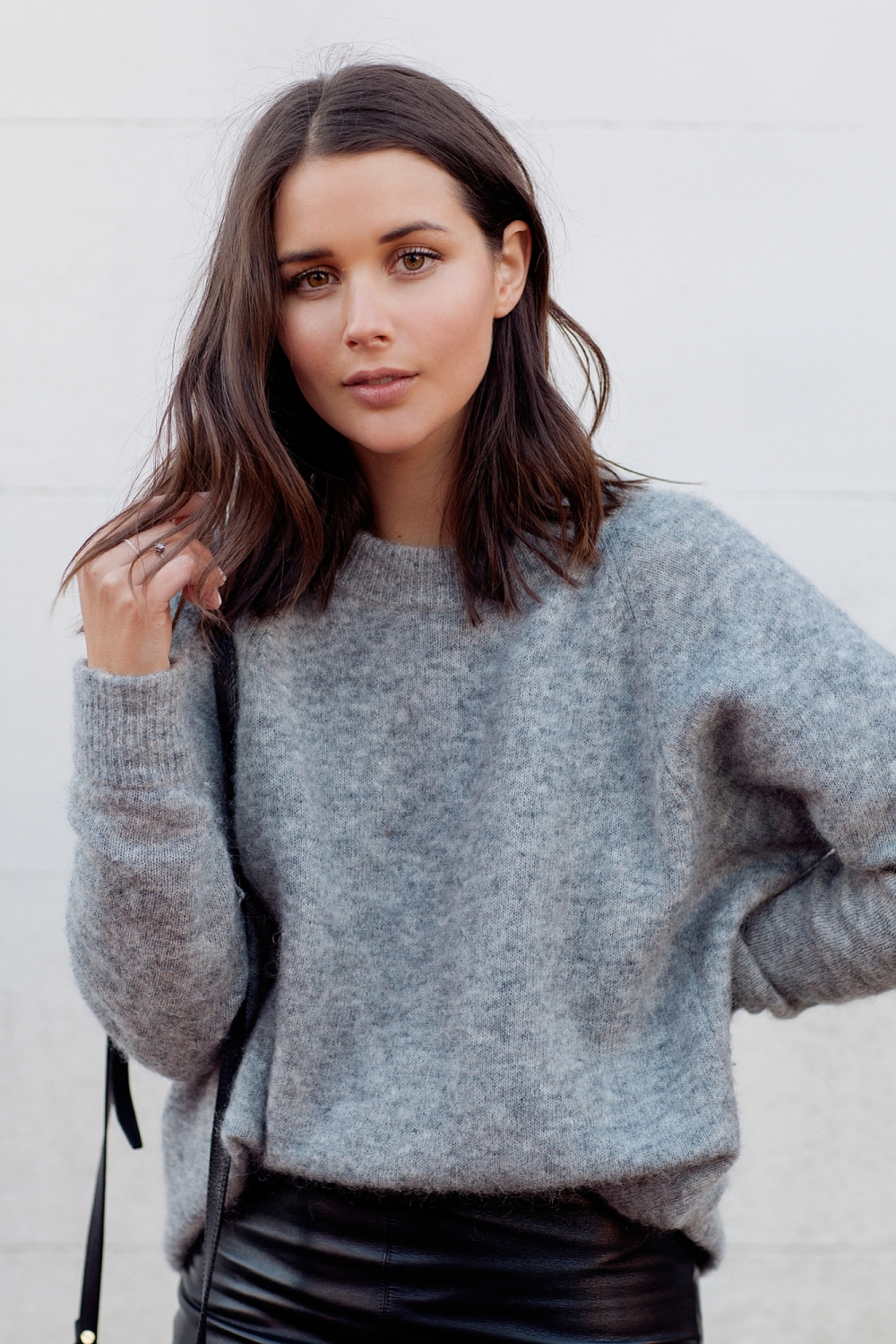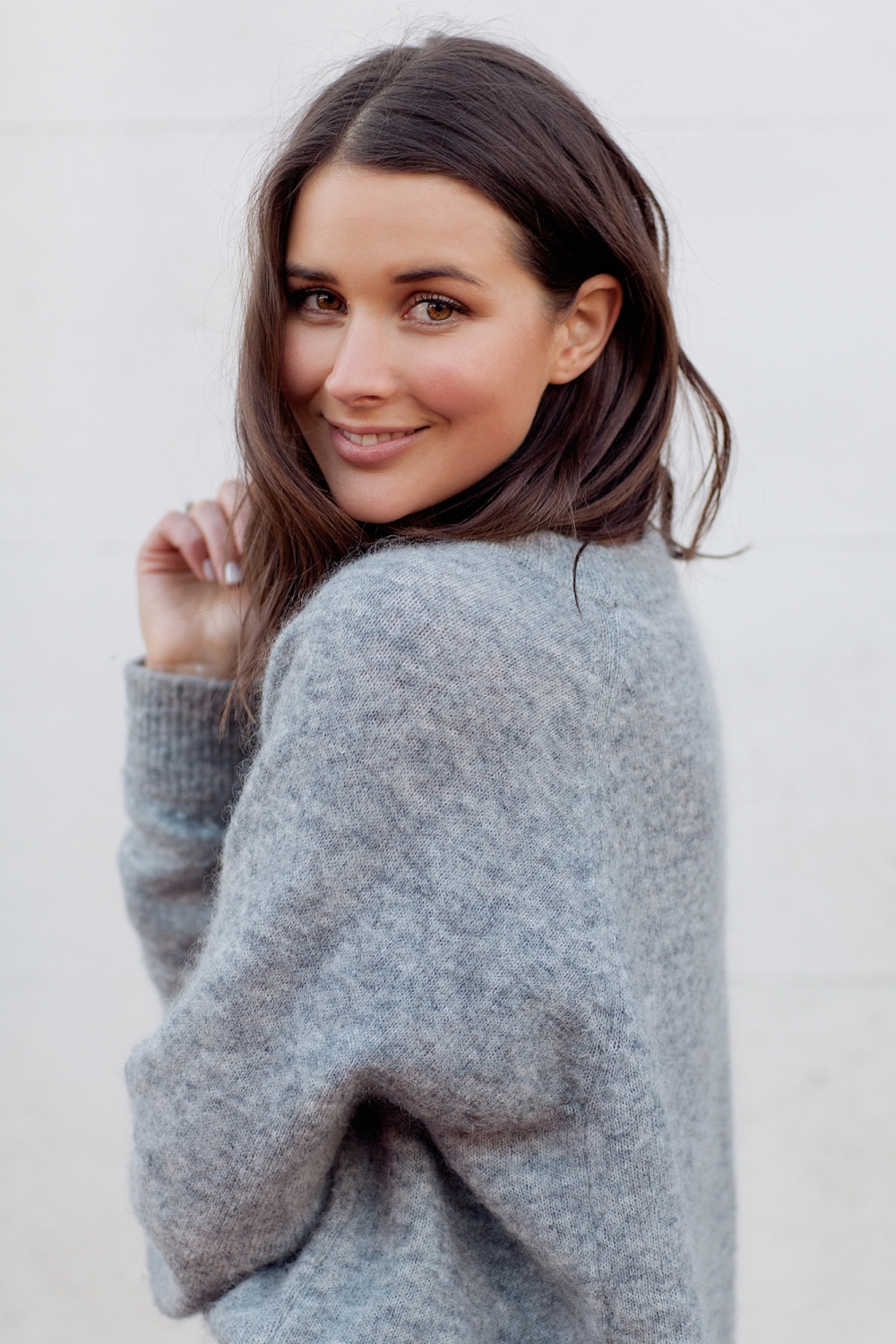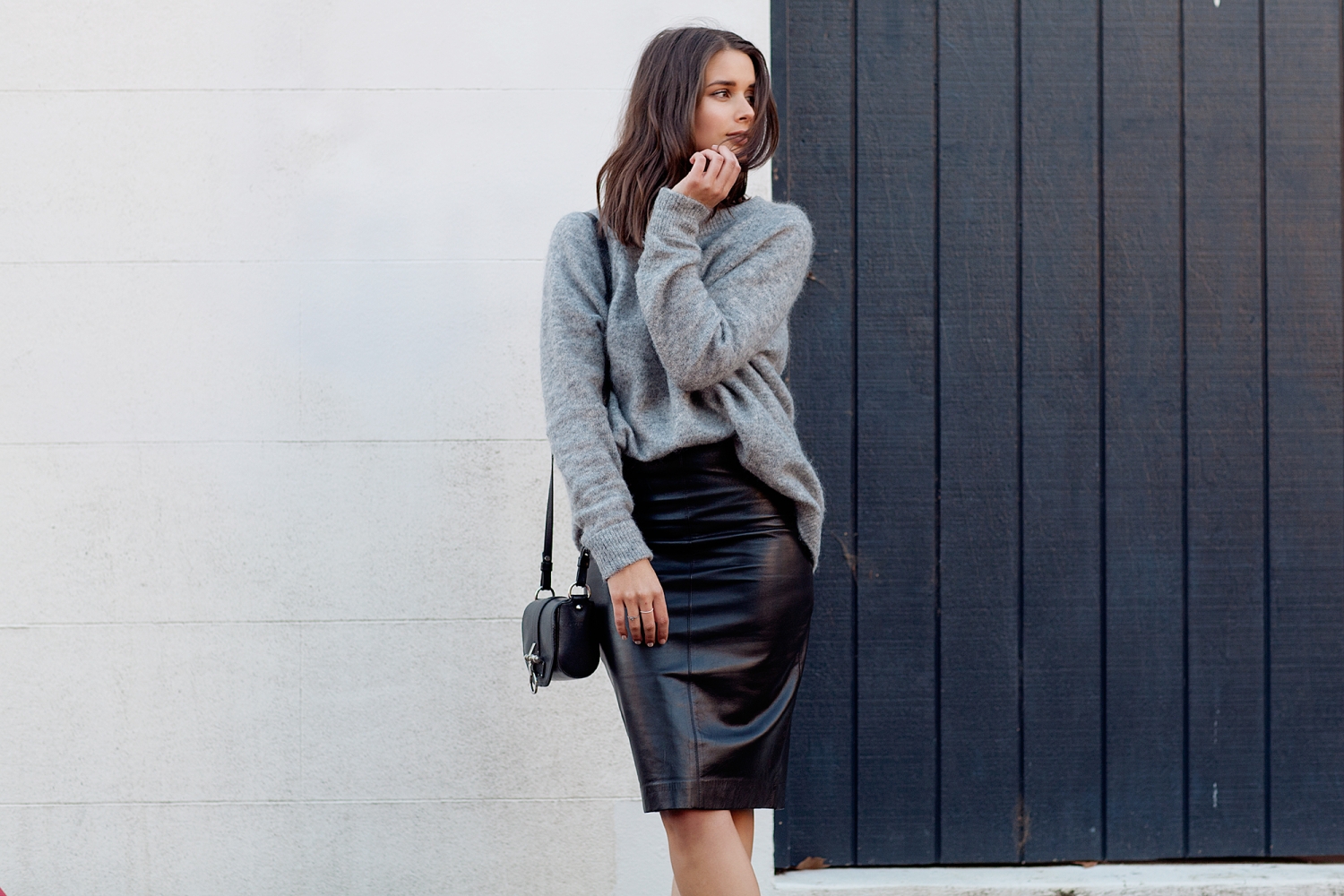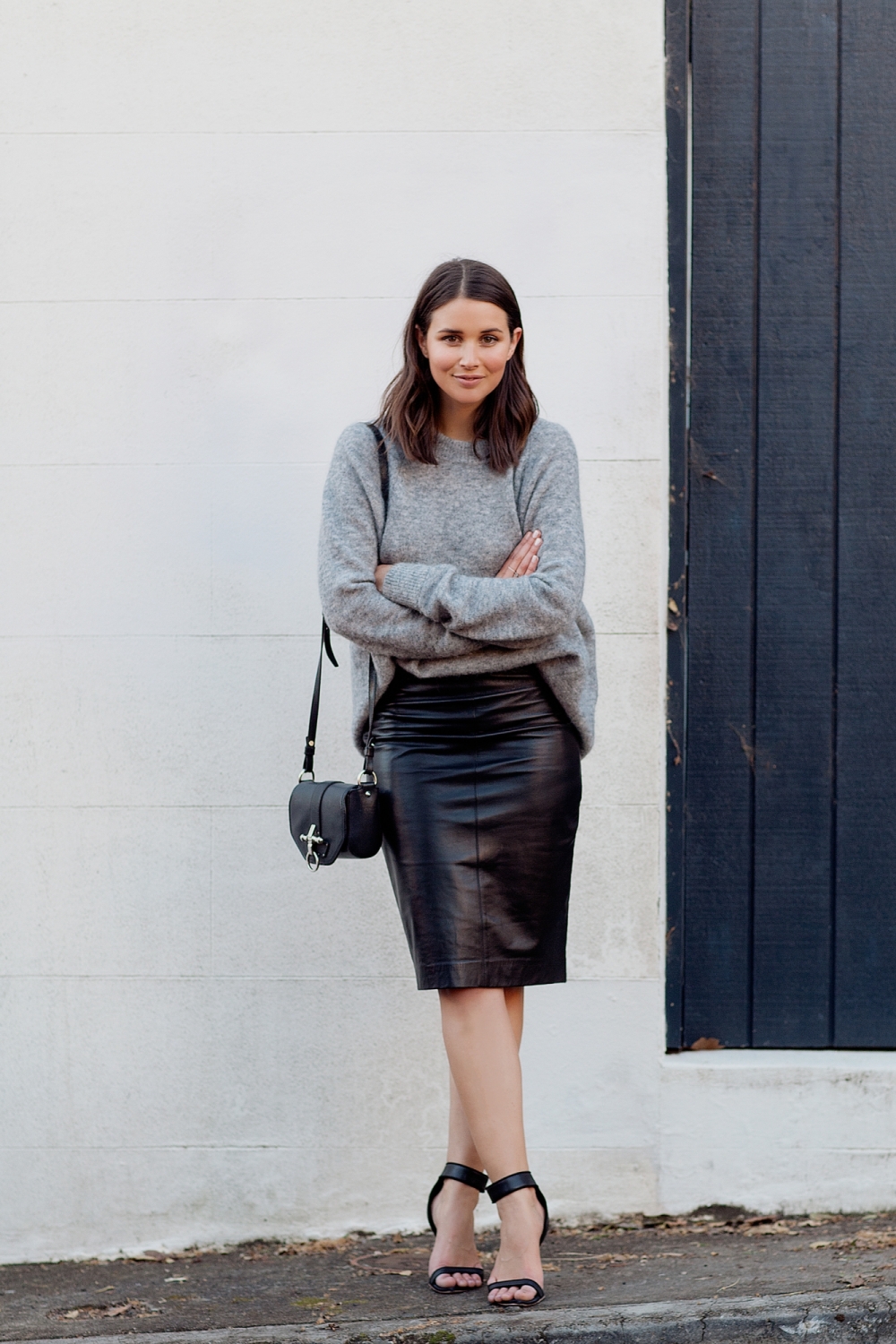 Acne knit (cardigan version here), Camilla and Marc leather skirt, Givenchy bag and heels
I've highlighted my love for a black leather skirt on a few occasions (see here, here, here, here, here … honestly I could go on!), more than a few to be honest. My point being, if you weren't convinced this was a wardrobe staple then you need to go to above links as they will assist in changing your opinion!
Worn with t-shirts, button up shirts, tanks and knits, its a favourite in my wardrobe and I hope its a favourite in yours too. Depending on the thickness of the leather and shape of the design (pencil versus A-line), a leather skirt can perfectly accentuate your curves, or help you play with proportions.
– GET THE LOOK –
BLACK LEATHER PENCIL SKIRT
Joseph, Alexander Wang, Blank Denim (Vegan), Topshop, ASOS
GREY KNIT
3.1 phillip Lim, Banjo and Matilda, Topshop, ASOS, Isabel Marant
Photos by Nicole Cooper