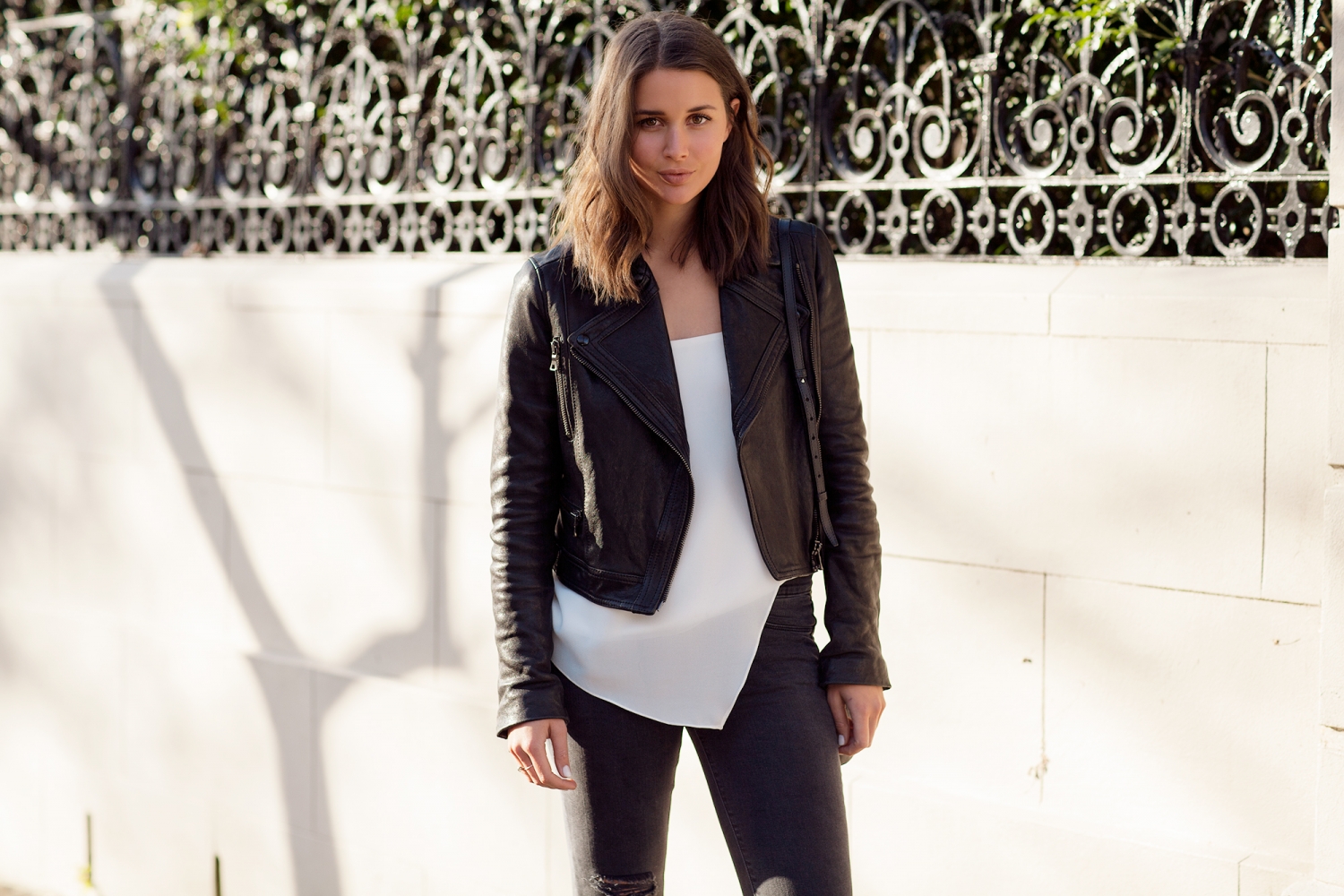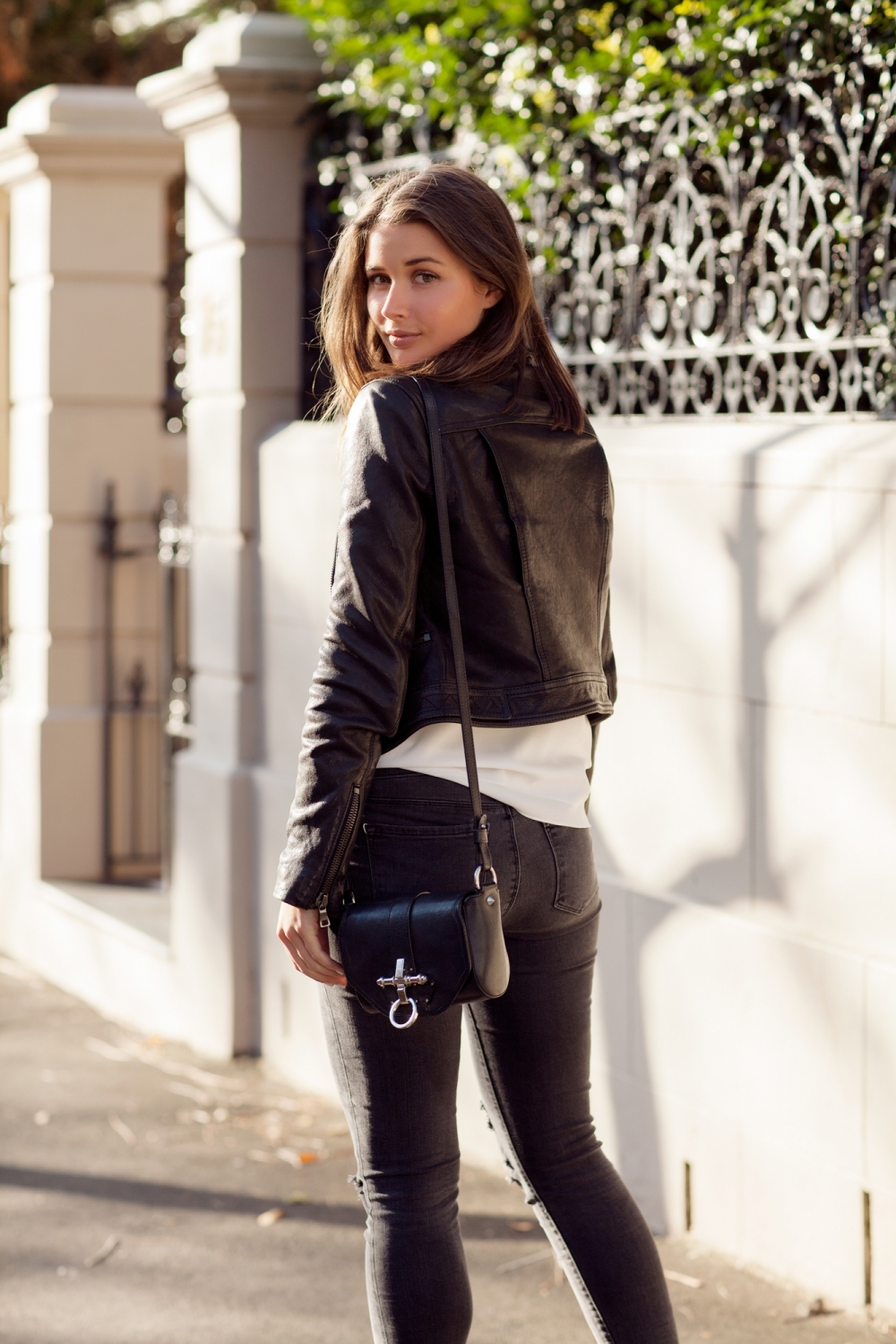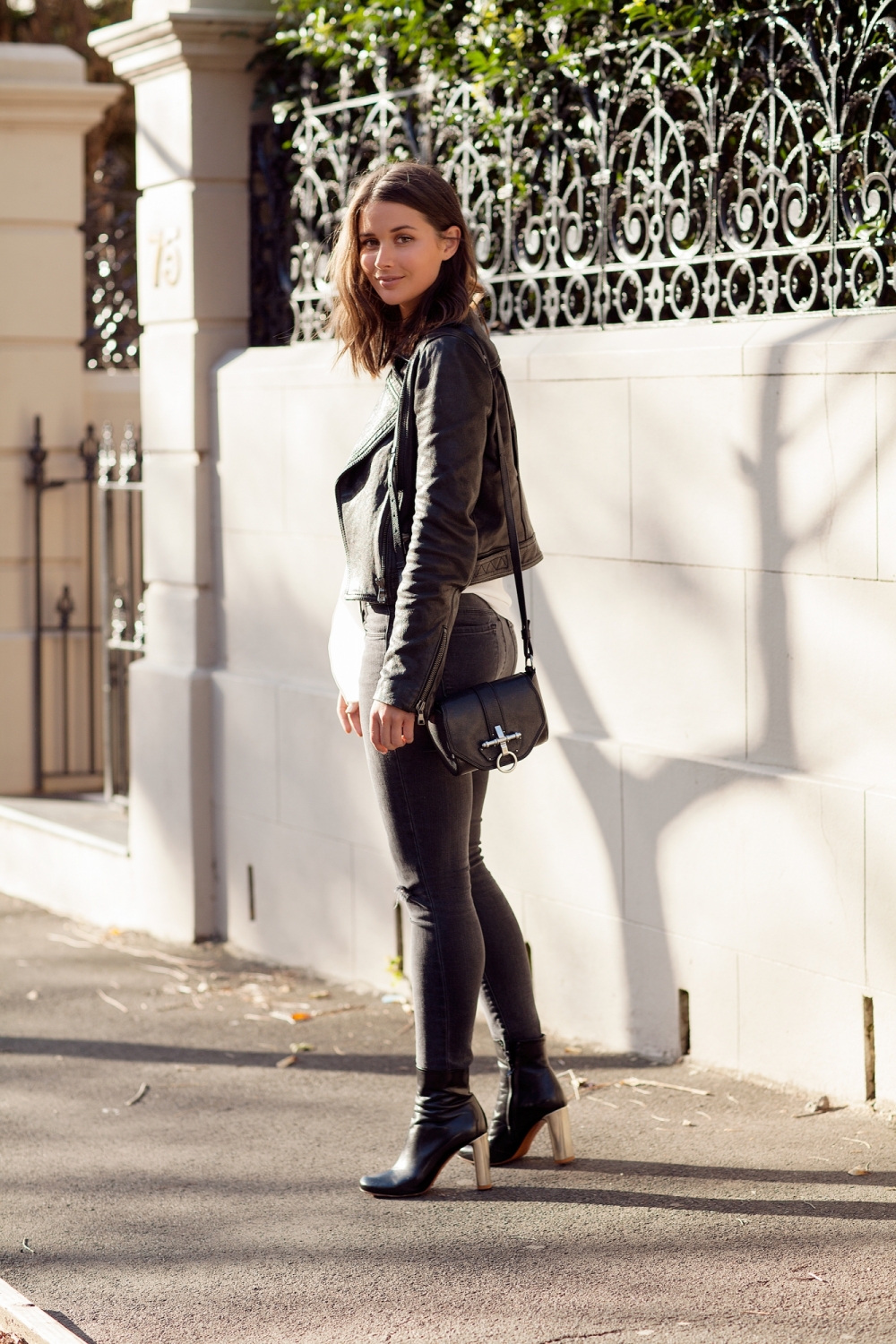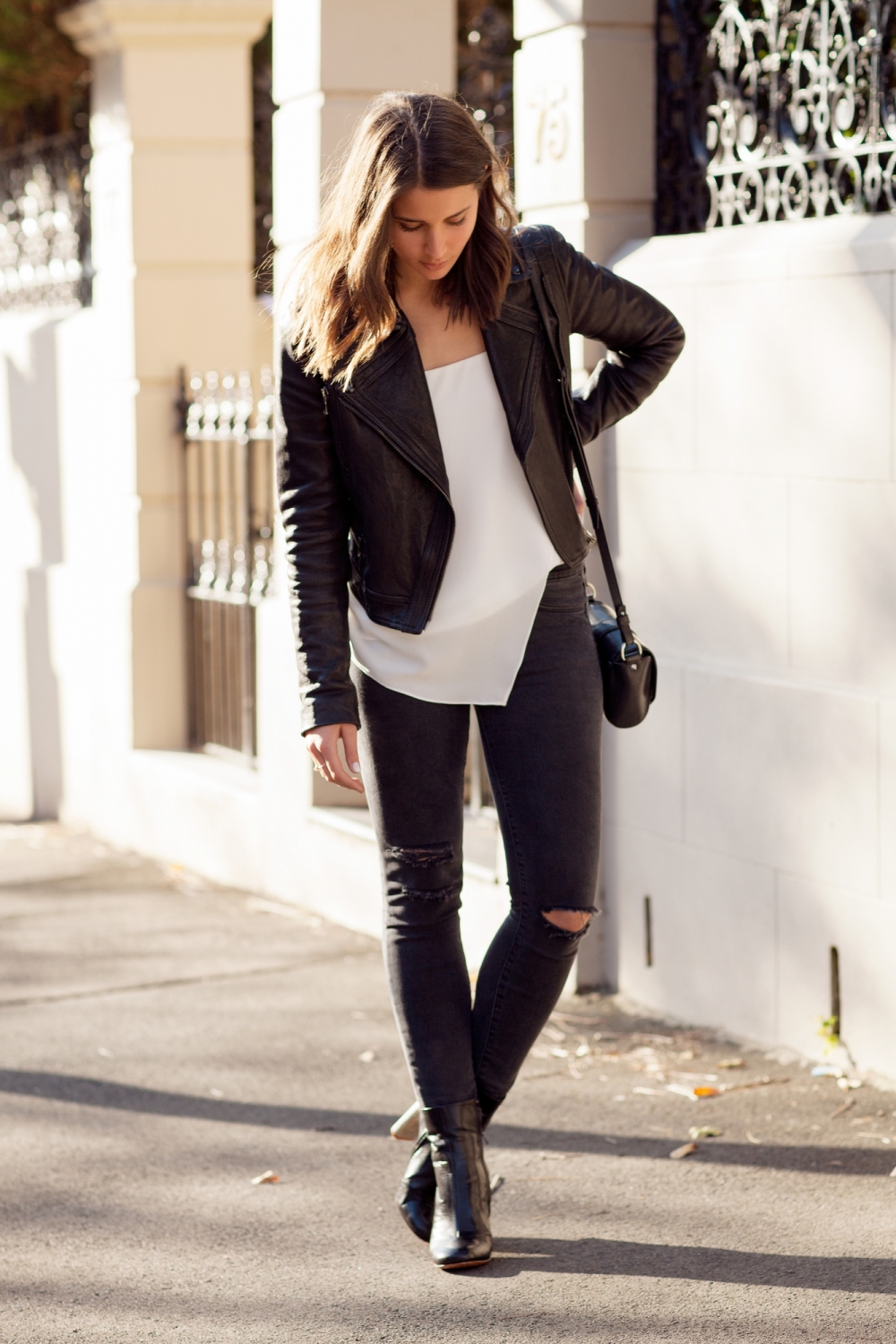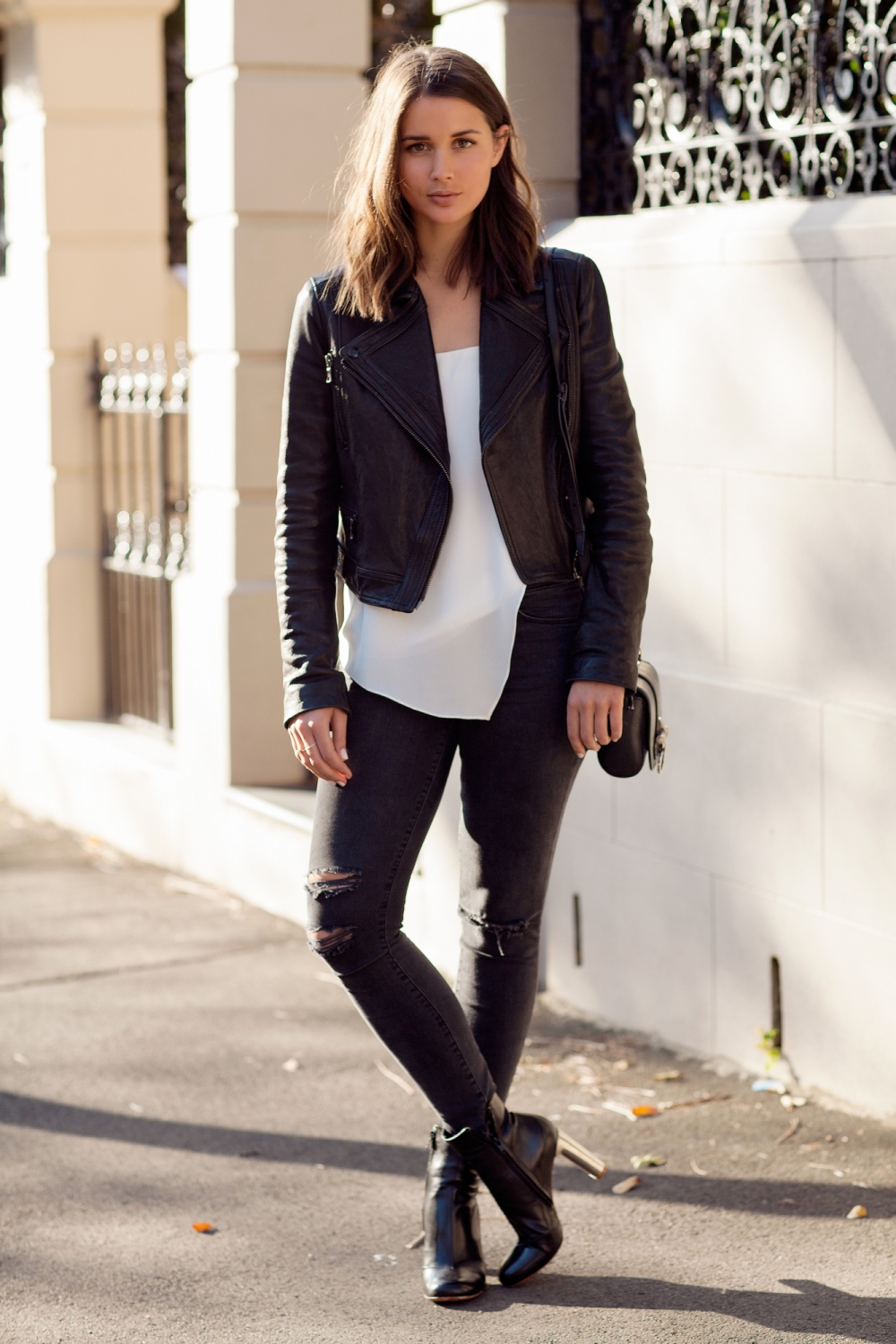 Proenza Schouler leather jacket, Camilla and Marc white cami, J Brand Jeans, Celine boots, Givenchy bag
There are a few things that have been on my 'should buy' list for a while, but have found it difficult to find the style that I'm after. The cami falls into this category. For numerous reasons that range from being the wrong colour, too sheer, can't wear a bra (why do they do this to us?), unflattering cut or embellished with the most random things, which I think that's my least favourite. Tricking you into thinking you have found the most amazing item and then turning it around and realising there is a big sequinned bow on the back. Cue my shudder.
This Camilla and Marc cami ticks my, what sounds like now, arm length of criteria. So much so I also had to get it in black as well. I'll show you how I styled that one shortly!
Photos by Nicole Cooper