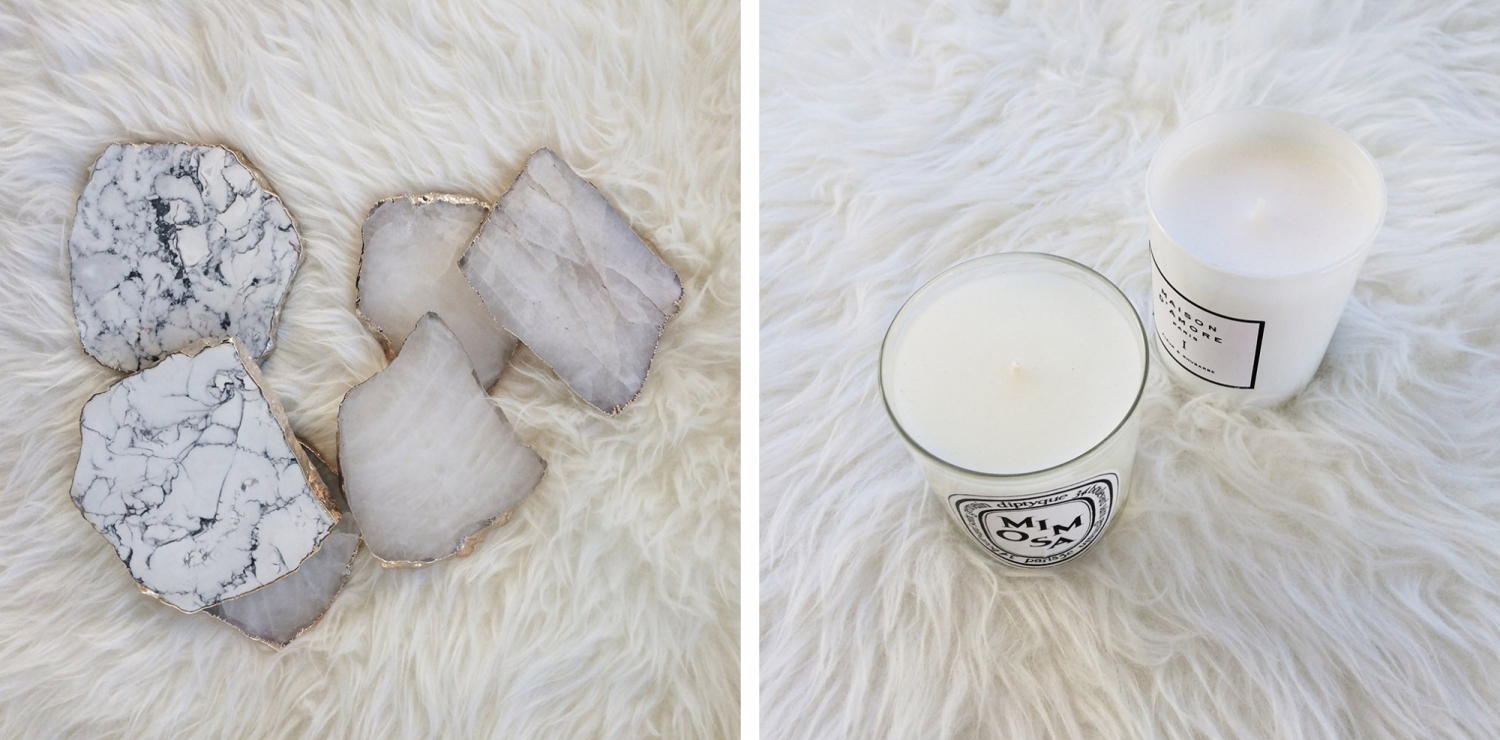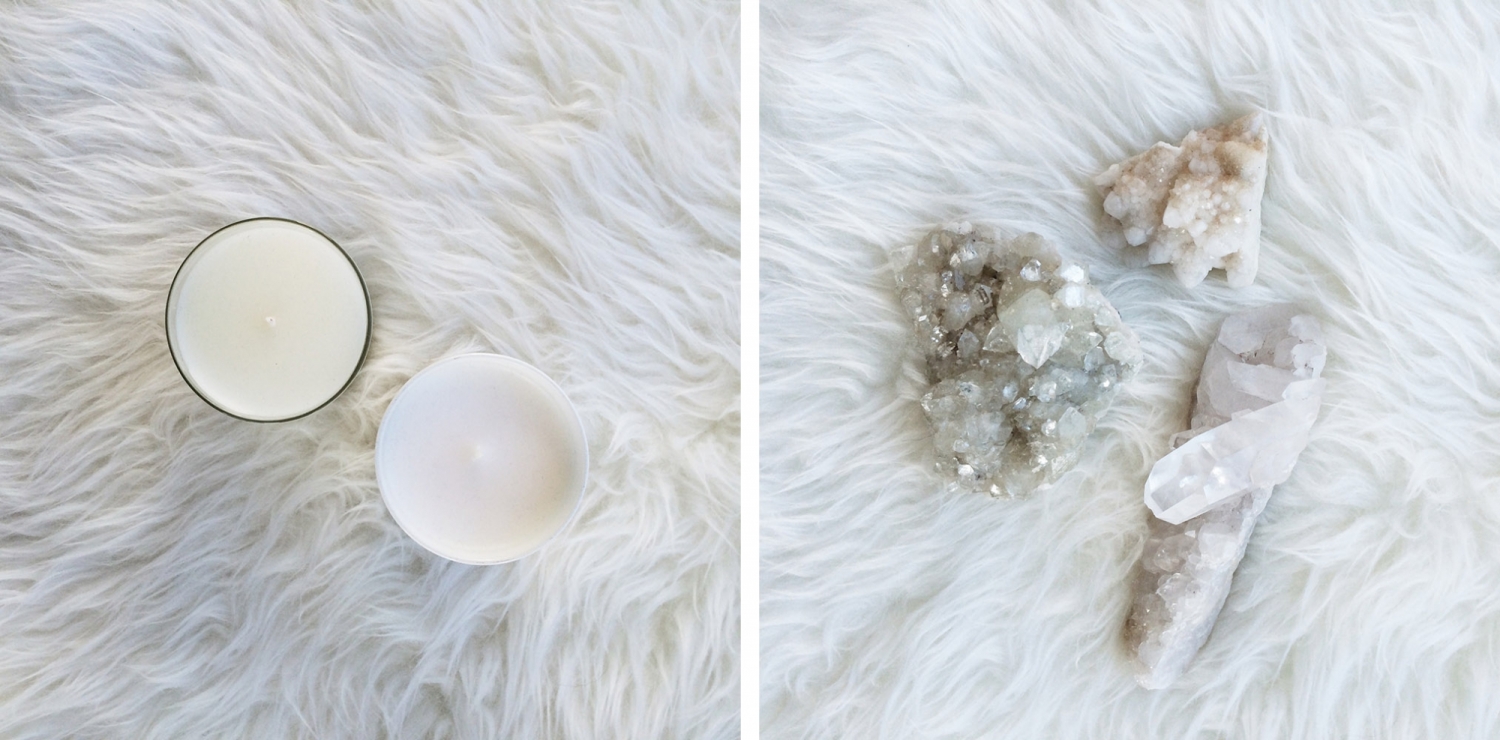 As you know I love a clean and minimal wardrobe, but this extends beyond what I wear. My home office is one of my favourite places. As a converted sunroom painted all white, its an ideal place to work from. I fill it with candles, crystals, flowers and books, anything that can keep me inspired and on task, which if you've ever worked from home can sometimes be VERY difficult.
In particualr i've had a few requests regarding the crystal platters i've featured. I found the first (the large clear quartz platter) in a homewares store in Dallas when I was travelling a couple of months ago. I was instantly obsessed! I had to find out who made them and see if I could find more. Turns out they were stocked in a bunch of places (Shopbop, Barneys and Saks). I went onto Shopbop and ordered the large marble platter. It said it was the last one in stocked so as a crazy crystal platter obsessed person I snapped it up thinking that ok, now I have the clear and marble variations i'm all sorted.
After Dallas I spent just under a week in LA and on the last day I went to Barneys for a last minute browse, as you do. Low and behold I found the same platters, but this time they also had the smaller coasters, and they were on sale. Seriously. Thinking they would be lovely gifts, but really knowing I would keep them for myself, I told myself I couldn't let this opportunity pass me by. And thats how I ended up with a suitcase of crystals on my flight back home.
Obsessed? Shop them via the links below.
Large clear quartz platter, Large Marble platter, Small clear quartz coasters, Small marble coasters, Mimosa Diptyque candle, Maison D'amore candle