look… there was really only 1 show that even remotely grabbed my attention today and thats kirrily johnston.
although i like the creativity of the hair wrapped around the neck (some have called it a noose!!!???) i'd rather see neck. it distracts me from the clothes a tad. anyway…
i thought the giant watch belt was pretty cool.

and this dress… especially the back seen in 2nd pic.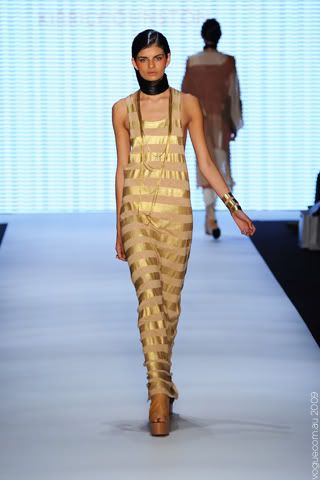 what I would do is put the 2 together (watch belt on that dress!)